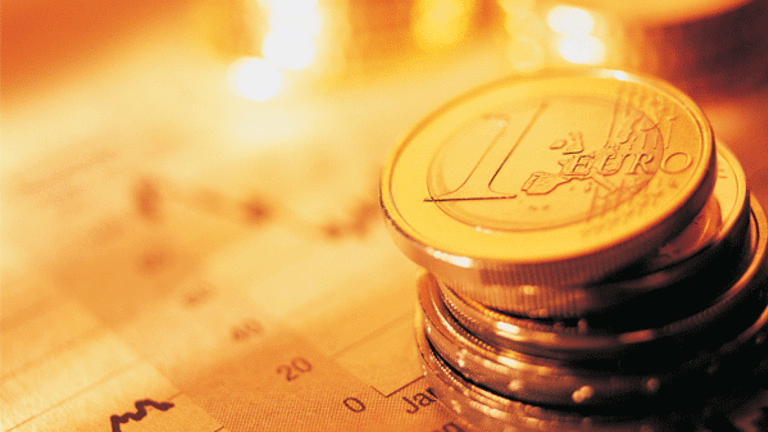 Top ETFs Heavy on Metal
The majority of top-performing exchange-traded funds are in metals, materials or petroleum industries.
Editor's note: As a special feature for April, TheStreet.com is offering a series reviewing the first-quarter performance of mutual funds and ETFs. This is the fifth installment.
Seven of the top 10 exchange-traded fund performers for the first quarter of 2007 focus their holdings on metals, materials or petroleum industries. Until the day when ETFs are created that invest in cardboard box producers, it would be difficult to imagine a more unglamorous group.
But as our list of ETF leaders in the accompanying table clearly demonstrates, solid returns -- not glamour -- is what makes an investment attractive.
Also among our list of top ETFs are those investing overseas -- four of the top 10 ETFs focus their portfolios abroad. Three of these ETFs are located in the Asia-Pacific region. Those three each carry a grade in the "A" range, which equates to "buy" recommendations. In fact, two have the highest possible marks of A-plus.
The
iShares MSCI Malaysia Fund
(EWM) - Get Free Report
has rewarded its investors with a total return just shy of 50% over the past 12 months. This just beat out the ETF that invests in Malaysia's neighbor, the
iShares Singapore Fund
(EWS) - Get Free Report
, which increased 44.78% in the past year.
However, the presence of the
iShares MSCI Taiwan Fund
(EWT) - Get Free Report
and the
iShares FTSE/Xinjua China 25
(FXI) - Get Free Report
on the roster of 10 ETF laggards shows that Asia is not necessarily a slam dunk. Throwing darts at a map of Asia will no longer guarantee a winning game.
Also on the laggards list are some tech-related ETFs.
HOLDRs Software
(SWH)
and
iShares Internet Infrastructure
( IIH) were among our worst performers for the quarter.
The only ETFs to suffer double-digit percentage setbacks in the first quarter invested in the depressed housing industry. The
iShares Dow Jones U.S. Home Construction Index Fund
(ITB) - Get Free Report
demolished investor hopes by plunging 19.24% during the quarter.
Note: The author holds a long-term investment position in the iShares MSCI Taiwan Fund.
Richard Widows is a financial analyst for TheStreet.com Ratings. Prior to joining TheStreet.com, Widows was senior product manager for quantitative analytics at Thomson Financial. After receiving an M.B.A. from Santa Clara University in California, his career included development of investment information systems at data firms, including the Lipper division of Reuters. His international experience includes assignments in the U.K. and East Asia.