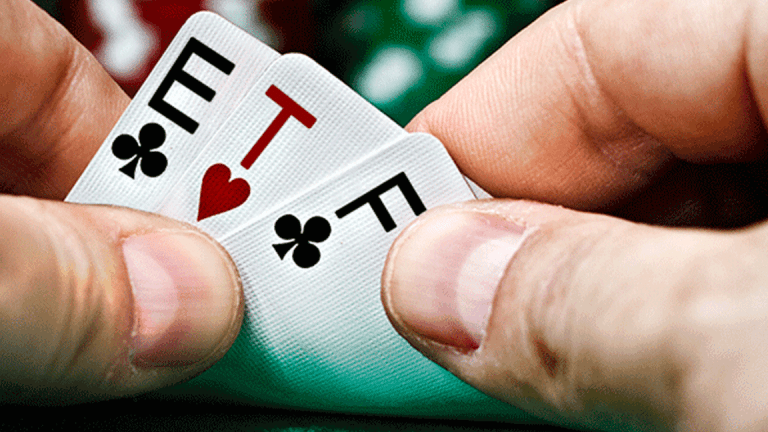 These Two Obscure ETFs Could Make You Rich
These exchange traded funds are probably worth checking out. One in particular -- Energy Select Sector SPDR -- looks hot in light of oil's rebound.
Exchange traded funds are having a moment this year. They're rapidly becoming the preferred investment vehicle for many people, offering diversification, low fees and tax efficiency. They're also great for investors who are looking to accomplish many tasks at once, like suppressing volatility, while at the same time increasing revenue and dividends. 
"You can attack an area en masse in an ETF that you can't necessarily do through stock picking [unless you're willing] to be very busy," TheStreet's markets columnist Stephen Guilfoyle said at Financial Success Strategies teach-in. 
Hundreds of billions of dollars are flowing into ETFs, enough that Moody's Investor Service estimates that ETFs will make up half of the U.S. stock market in less than 10 years. 
Here are four that Guilfoyle likes:
WisdomTree LargeCap Dividend Fund (DLN) - Get Free Report
DLN is a large cap dividend ETF tracking the 300 largest stocks in the WisdomTree Dividend Index. It's also a smart-beta ETF, which is a fund that's weighed based on alternative indices like momentum stocks or dividend earners. The two largest holdings in DLN are Apple Inc. (AAPL) - Get Free Report and Microsoft (MSFT) - Get Free Report  , and it has a net expense ratio of 0.28%. 
Guilfoyle said he likes DLN because it's a low volatility fund. Markets around the world have experienced low volatility for some time now, so suppressing volatility is less of an issue right now. But should there ever be any turbulence, DLN would be a safe bet.
"It underperforms the S&P 500 largely, but I use it as kind of the backbone of my central book," Guilfoyle noted. "For the central book that I manage on a day to day basis, I use this to control the volatility." 
Oppenheimer Large Cap Revenue Fund (RWL) - Get Free Report
Like DLN, the Oppenheimer Large Cap Revenue Fund is also a smart-beta ETF. Instead of just tracking the S&P 500, though, RWL weighs the index based on top-line revenue. Based on that, Walmart (WMT) - Get Free Report is its largest holding. It has a net expense ratio of 0.39%. 
"[DLN and RWL] have them all," Guilfoyle said. "Yes, they track an index, but they have a mission outside of that. They're not just asleep at the wheel as so many are." 
It's been a bad year for energy stocks. Optimism was high heading into 2017 that President Trump would enact industry-friendly policies, but that hope quickly dissolved and energy stands out as the S&P 500's worst-performing stock sector. 

To be sure, Guilfoyle noted that energy has been "beaten down" this year -- but that shouldn't stop investors from looking at an energy ETF. In particular, he said, energy ETFs could be a worthwhile investment for anyone looking to diversify. 
"Usually you want to buy something when it's beaten down, right?" Guilfoyle said. "You don't want to chase Amazon (AMZN) - Get Free Report to $1,100, you want to buy it when it comes back to $1,060. So that might be the case here with energy." 
The Energy Select Sector tracks the Energy Select Sector Index, and its top two holdings are Exxon Mobil (XOM) - Get Free Report and Chevron (CVX) - Get Free Report . It has a gross expense ratio of 0.14%.
The U.S. economy has experienced two quarters of a back-to-back 3% growth rate paved by increased spending from consumers and businesses. Guilfoyle said this should benefit transportation stocks, which might make investing in a transportation-focused ETF like XTN worthwhile. 
Further, if President Trump's tax-reform proposal goes through, that would make the outlook even brighter, Guilfoyle said.  "That puts you into the small-caps -- which haven't done well -- and that could put you into transports, which haven't done as well as the restaurant market," he said. "I just recently bought XTN this week as a hedge against that." 

XTN tracks the S&P Transportation Select Industry Index, and counts Allegiant Travel Co.  (ALGT) - Get Free Report and Old Dominion Freight Line (ODFL) - Get Free Report as its top two holdings. It has a gross expense ratio of 0.35%.
More of What's Trending on TheStreet: