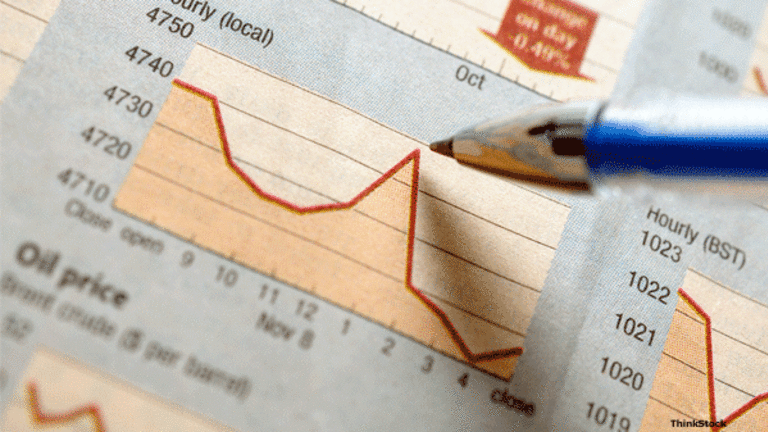 Publish date:
Three Essential ETF Tips
Discerning which ETFs are right for your portfolio should start with an analysis of appropriateness, liquidity and concentration.
Discerning which ETFs are right for your portfolio should start with an analysis of appropriateness, liquidity and concentration.
While investors can use ETFs to go triple long or triple short or invest in specific countries or commodities, some products should be avoided.
ETFs empower investors by allowing them behind the velvet rope of investing and into a world of exotic strategies. While many of the narrow and broad ETF strategies can help investors transform their investments, the answer is never "one size fits all."
Every day I work with investors to assess which ETFs fit their needs to design custom portfolios that work. In the course of these discussions, I often find myself returning to basic tenets of ETF investing. I have detailed three of the most important: appropriateness, liquidity and concentration.
Appropriateness
As with all investments, the most important factor to consider before selecting an ETF is appropriateness. Unlike many other investments, the scopes of some ETFs are extremely narrow. Objectives and time horizon are two important issues to consider. Will you be using the ETF as a hedge during the day or as a long-term investment in your retirement portfolio?
Some popular ETFs -- such as leveraged offerings from
Direxion
,
Rydex
and
ProShares
-- are intended to track their indices on a daily basis and are not designed for long-term investors. ETFs can be used both as core positions and as holdings that can provide non-correlated diversity to your portfolio. The first step is to determine what you need.
Liquidity
Liquidity is a good measure of investor interest in any given ETF product. Average daily trading volume numbers are available on major financial websites like
Yahoo!
(YHOO)
. Because ETFs trade in the open market and are affected by forces such as supply and demand, ETFs with higher trading volume tend to be priced closest to what they are actually worth.
ETFs such as
S&P Depository Receipts
(SPY) - Get Report
and
Financial Select SPDRs
(XLF) - Get Report
see millions of shares trade hands every day. These ETFs are particularly easy to buy and sell and they tend to trade close to NAV. Read
"ETF Investors: Look for Liquidity"
for more on liquidity.
Nearly 50 ETFs were forced to close their doors in 2008 due to lack of investor interest. The tremendous amount of money that is currently flowing into ETF funds, however, is helping to fuel a new expansion in the industry.
In the rush to provide products, it is likely that not every ETF that hits the market will be viable. Volume is one good way to measure viability. Look for funds that trade more than 100,000 shares per day; anything less may require trading in smaller blocks of shares.
Concentration
ETF investors should consider two types of concentration risk when adding to their portfolio: product concentration and portfolio concentration. The
Materials Select Sector SPDR ETF
(XLB) - Get Report
has nearly 16% of its portfolio allocated to
Monsanto
(MON)
, so the success or failure of the fund will be largely influenced by its largest holding. Investors looking to mitigate security-specific risk should seek out more balanced ETF choices.
More important, however, is the effect that a concentrated ETF can have on a portfolio at large. Adding an ETF holding to your portfolio can often magnify existing risks. If you already own
Microsoft
(MSFT) - Get Report
, adding
iShares Dow Jones U.S. Tech
(IYW) - Get Report
-- which has an 11% allocation to Microsoft -- will further accentuate your exposure. ETF investors should be careful to look inside the basket of each ETF to see how it meshes with the big picture.
ETFs are going mainstream and filling an increasing number of roles. Just because investors "could" doesn't mean they "should," however, and investors should use caution when approaching new strategies.
At the time of publication, Dion was long SPY.
Don Dion is the publisher of the Fidelity Independent Adviser family of newsletters, which provides to a broad range of investors his commentary on the financial markets, with a specific emphasis on mutual funds and exchange-traded funds. With more than 100,000 subscribers in the U.S. and 29 other countries, Fidelity Independent Adviser publishes six monthly newsletters and three weekly newsletters. Its flagship publication, Fidelity Independent Adviser, has been published monthly for 11 years and reaches 40,000 subscribers.
Dion is also president and founder of Dion Money Management, a fee-based investment advisory firm to affluent individuals, families and nonprofit organizations, where he is responsible for setting investment policy, creating custom portfolios and overseeing the performance of client accounts. Founded in 1996 and based in Williamstown, Mass., Dion Money Management manages assets for clients in 49 states and 11 countries. Dion is a licensed attorney in Massachusetts and Maine and has more than 25 years' experience working in the financial markets, having founded and run two publicly traded companies before establishing Dion Money Management.