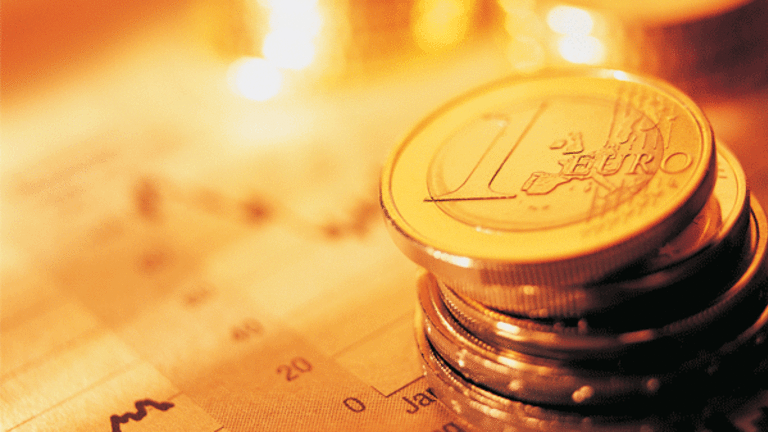 The Future of the ETF Industry and Why It Matters to You
The ETF industry is moving toward more sophisticated portfolios available to more investors.
NEW YORK (TheStreet) -- This week Barron's had a roundtable on exchange-traded funds, and one of the participants was Rod Smyth from Riverfront Investment Group, which manages $4 billion in ETF-based portfolios. Riverfront's clients are primarily investment advisers who outsource portfolio management.
Riverfront's large amount of assets under management allows it to influence the creation of new ETFs. Smyth took credit for spurring the creation of the wildly successful WisdomTree Japan Hedged Equity Fund (DXJ) - Get WisdomTree Japan Hedged Equity Fund ReportDXJ because Riverfront wanted exposure to Japanese equities but not the yen.
Pricewaterhouse Coopers recently published a report titled The Next Generation of ETFs; Why every asset manager needs an ETF strategy.
It notes that two years ago 71% of advisers expected to increase their use of ETFs. That number fell to 49% in 2013. This reflects the wide discovery and adoption of ETFs by advisers.
Also from Pricewaterhouse Coopers: As U.S.-based investment advice continues to move toward a fee-based model, advisers have increasingly taken on the role of portfolio manager. ETFs are facilitating a shift in the center of gravity from security selection to asset allocation.
There are 600 managed ETF strategies with $73 billion assets under management in early 2013, while there is $1.5 trillion worth of ETFs overall, Pricewaterhouse Coopers noted.
There's still plenty of room for growth, however, because that $1.5 trillion in ETFs is dwarfed by the nearly $10 trillion in traditional mutual funds.
Besides Riverfront, there are countless advisory firms such as Wealthfront and Betterment getting into the business of all-ETF portfolio construction. These firms offer solutions directly to retail investors, too. Wealthfront is working with Twitter (TWTR) - Get Twitter, Inc. Report to help its employees manage their newfound wealth after the microblogger's initial public offering earlier this month.
ETF providers are also getting into the business of offering portfolio solutions. Industry leader iShares recently rolled out the iShares Core Builder which aims to build a diversified ETF portfolio in minutes by asking only five questions. Sources at smaller ETF providers have confided that they are working on or have started to roll out far more robust portfolio construction tools. I hope to write about them soon.
The next frontier in the ETF industry will be 401(k) plans, which are still dominated by traditional mutual funds. Some employers already offer a 401(k) plans that are essentially brokerage accounts with companies such as CharlesSchwab (SCHW) - Get Charles Schwab Corporation Report, Fidelity or TD Ameritrade, but the numbers here are very small. Widespread adoption of ETFs by 401(k) plans could open a $5 trillion flood gate.
Part of the drive here is a shift away from stock picking and attempts to generate alpha (industry jargon for outperformance) toward asset allocation that focuses on more suitable longer-term objectives. For most investors, the objective is having enough money to fund a desired lifestyle in retirement.
Both reports correctly assess where the industry is headed. There are positive implications for clients of advisers and do-it-yourself investors. Model portfolios will continue to proliferate as the business of running an advisory firm becomes more complex, leaving less time for portfolio construction and ongoing management.
Advisers will want portfolio solutions, and ETF providers and firms such Riverfront will accommodate that demand, which will lead to ever-increasing asset growth. The increased assets will generate higher expense-ratio revenue for the providers and higher management-fee revenue for the asset managers.
As this happens, it will make sense to offer the same portfolio resources directly to individual investors. The potential benefit is portfolios constructed with quantitative models that offer better diversification with no emotion.
Investors who focus on the long term and take advantage of these inexpensive, professionally managed portfolios for the core of their portfolios, can then explore with a few individual stocks and ETFs providers who are likely to benefit from the next chapter in the ETF story. They include WisdomTree (WETF) - Get WisdomTree Investments, Inc. Report and iShares parent Blackrock (BLK) - Get BlackRock, Inc. Report.
At the time of publication, Nusbaum had no positions in ETFs and mentioned, but many of his firm's clients own shares of BLK.
Follow @randomroger

This article is commentary by an independent contributor, separate from TheStreet's regular news coverage.