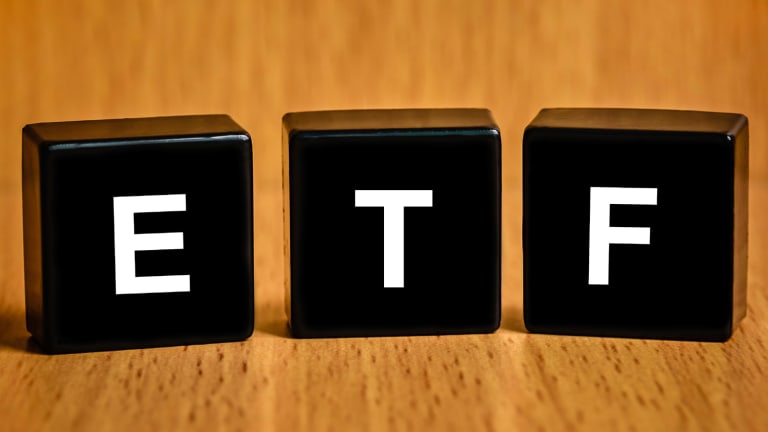 The Case Against ETFs
What's wrong with ETFs? The founder of Vanguard and its former chief investment officer say that they're not as safe as they may seem.
PHILADELPHIA -- Exchange-traded funds may not be all they're cracked up to be, at least according to the founder of Vanguard, John C. Bogle, and the former Vanguard Chief Investment Officer, Gus Sauter.
At the Bogleheads meeting this week outside Philadelphia, the attendees and speakers agreed that low-cost index funds are great. But exchange-traded funds, which are bundled mutual funds that trade like stocks and have quite low expense ratios, didn't get the same enthusiasm.
ETFs are a booming industry, with $2.42 trillion invested in them, according to FactSet. That's up from $2.07 trillion at the beginning of 2016. ETFs can cover stocks, bonds, commodities, real estate, international stocks, value or growth stocks -- a wide range of sectors and market factors. Or they can be plain-vanilla index funds.
The largest ETFs are broad-market U.S. index funds, according to data from ETF.com. The biggest ETF is the SPDR S&P 500 ETF Trust (SPY) - Get SPDR S&P 500 ETF Trust Report , with $199.2 billion under management and with 0.09% in annual fees; the second-biggest is the iShares Core S&P 500 ETF (IVV) - Get iShares Core S&P 500 ETF Report , with $79.7 billion in assets and a 0.07% expense ratio; and No. 3 is the Vanguard Total Stock Market Index Fund ETF (VTI) - Get Vanguard Total Stock Market ETF Report , with $64.8 billion in assets and a 0.05% annual fee. Those are bottom-of-the barrel fees by any standard.
So what's the problem?
Bogle, who is sometimes called "Saint Jack" for his efforts to lower investment costs for small-account investors, frequently calls for higher ethical standards in the financial services industry. And he declared at the Bogleheads get-together that some investors and mutual fund companies are "using ETFs for less-than-noble purposes."
Many ETFs are "marketing gimmicks," Bogle said, even though he likes that ETF fees are generally low. The securities have "lower expenses, but often not too low," he commented.
And there is an expanding universe of what Bogle called "fringe ETFs" -- those that specialize in obscure corners of the market like individual metals, or those that short segments of the market. All told, Bogle said there are somewhere around 1,900 different benchmark indices for the thousands of ETFs.
In Bogle's view, the problem is that people are buying ETFs to gamble on tiny segments of the market, while he heavily favors the total-market index fund approach and its wide diversification.
If investors stick with the largest ETFs that cover the S&P 500 or total U.S. market, he has no objection. But actively trading the securities is also a bad idea in his view.
"There are plenty of perfectly good uses for ETFs, as long as you don't trade them," Bogle said.
Gus Sauter agreed that picking one of the small subsector ETFs is hazardous.
"Stock picking is child's play compared to picking segments," Sauter said -- and he doesn't recommend picking individual stocks at all. He's all for total-market indexing.
The problem is that some of the tiny ETFs are also "index funds" -- the index in that case can be composed of just a small fraction of the market, say Chinese emerging market tech companies.
"Indexing doesn't change," Sauter said, but with narrowly focused ETFs "the concept of indexing has been stretched." Instead, he thinks indexing should be "owning the market in a very tax-efficient way."
When you're thinking of picking stocks or sectors, Sauter urged humility. "People tend to swim in the wrong direction," he said. So investors should be careful and ask themselves honestly, "Why do you think you know something nobody else knows?"
Other stories on Bogleheads:
Meet the Ordinary People Vanguard's Jack Bogle Made Rich
Jack Bogle on the Retirement Crisis, Wells Fargo's Crackup, and 'Hamilton'
Why Are These Vanguard 'Bogleheads' so Crazy for 'Saint' Jack Bogle?
Jack Bogle on Warren Buffett, Bill Gross and How to Invest in a Volatile Market
A Visit to the Vanguard Mothership With the 'Bogleheads'
Retirement Isn't a Pipe Dream -- and Here's How to Make It Happen
If You're a 'Boglehead,' Being Cheap Is the Way to Get Rich
Jack Bogle: Trump Is Wrong, ETFs Are Bogus and Foreign Investing Is Useless
Beware Risks That Aren't Priced Into Stocks: Vanguard's Gus Sauter