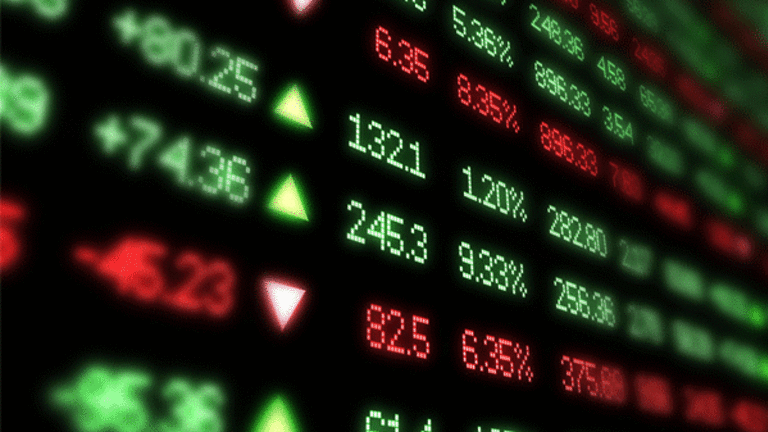 Thailand's New Laws Could Spur ETF Panic
Managers fear a stampede of investor redemptions.
This is why so many of the ancient societies of Asia still have "emerging" markets. You're apt to wake up one morning to discover that Rufus T. Firefly -- the dictator played by Groucho Marx in the movie
Duck Soup
-- is in charge of the economy.
Witness Thailand, where the new government -- which seized power in a coup only a few months ago -- plunged its country's financial markets into chaos earlier Tuesday by slapping hefty penalties on foreign investors.
The Bangkok stock exchange plunged 15% on the news, after earlier falling as much as 20%, while the aftershocks spread across other emerging markets.
Foreign investors in Thailand yanked $699 million out of the country's stock market in a day, according to official figures reported by
Bloomberg
.
Oftentimes a financial panic in Asia is a short-lived affair, but this is a Christmas gift that could keep on ... taking.
Thailand's new laws, which were designed to cool speculation in the stock market, are likely to force a lot of fund managers to withdraw their money in panic instead. And you can bet some hedge funds are going to get caught out and be forced to sell as well.
"I very much doubt this is going to be over in 24 hours," says international strategist David Bowers, the head of the London-based investment consultancyAbsolute Strategy. "And with the Thai market down so far, you know somebody got hurt."
The danger probably doesn't lie in other countriescopying Thailand's move. It has already proved a disastrous blunder. The danger lies in a vicious circle. Fearful foreign investors pull out, markets fall, so more foreign investors are panicked into selling out.
There are fears of a redemption stampede among investors in open-ended U.S. mutual funds and exchange-traded funds that have invested in emerging markets, as Mark Mobius, who overseas $30 billion at Templeton Asset Management, told
Bloomberg News
earlier Tuesday.
As it happens, Thailand is a tiny market even in the "emerging" sector, and there are no U.S. open-end mutual funds or exchange-traded funds, like iShares, that invest in that country alone. It's going to take time to see the effect on broader emerging-market funds, but this is probably a good time to lighten your exposure.
None of this should come as a huge surprise for experienced investors in the region. You can usually make money in Asia by investing in the middle of a panic, as in 1998 and 2001-2003, and selling during a boom. The sector has been too popular for too long.
The funds to watch next are the closed-end ones. Because they have only a fixed number of shares, they don't normally have to deal with redemptions. People who want out just sell their shares to someone who wants in.
As of Monday night, the
(TTF)
Thai Fund and the
(TF)
Thai Capital Fund both traded at very large premiums to their net assets. In other words, U.S. investors were so eager to get in that they were willing to pay as much as $115 for every $100 of assets in the fund.
That is usually a good sign you should sell anyway. But if this panic turns into a total rout, those premiums should turn into discounts -- that means people would be so eager to get out that they will sell you $100 of investments for less than $100. That will be the time to buy again. Stay tuned.