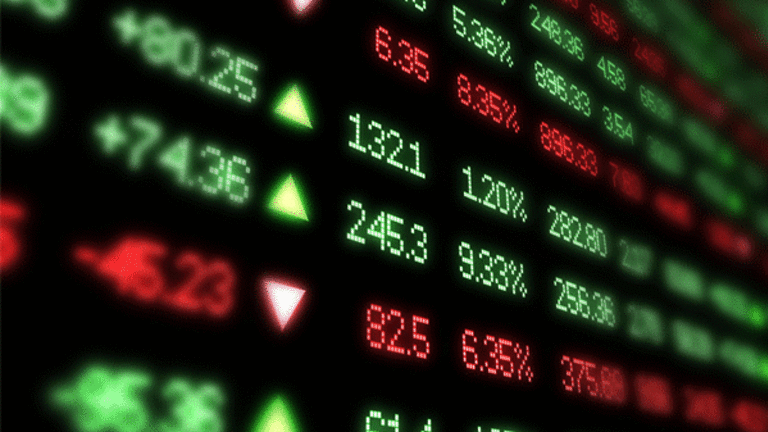 Tech ETFs Look to Holiday Season
Tech funds will get a boost from the trend toward tech-oriented holiday gifts.
NEW YORK (TheStreet) -- Google (GOOG) - Get Report managed to kick off the technology earnings season earlier this month on a high note. Unfortunately, any momentum stemming from its report seems to have dissipated in the following weeks.
Following the strong results from the search giant, companies including
Apple
(AAPL) - Get Report
,
Netflix
(NFLX) - Get Report
and most recently,
Amazon.com
(AMZN) - Get Report
have each stepped up to the plate and whiffed.
Netflix was a particularly big disappointment. The company, which has suffered a number of gaffes in recent months, managed to beat analyst estimates. However, news of a dismal drawdown in subscribers sent investors fleeing. By the end of Tuesday's trading, shares of NFLX were off over 34%.
Given the weak earnings showings from these tech favorites, investors may be wary of taking steps into this sector. Shunning technology, however, is not the best strategy going forward. This is especially true now that the holiday season is nearly upon us.
To say that technology has become an important element of this season would be a gross understatement. While hotly sought-after gadgets like Amazon's Kindle Fire and the iPhone 4S will likely be at the top of many wish lists, the mere act of shopping has become increasingly technology focused over the years.
Whereas droves of consumers once trudged to their local shopping centers to fight crowds and wait in long lines in order to purchase gifts for their friends and family, they increasingly are opting to get their holiday shopping done from the comfort of their home sofas and office chairs. Last year, sales on "Cyber Monday" broke through the $1 billion mark for the first time. Perhaps more importantly, however, was the fact that the sales numbers seen on this tech-focused shopping day handedly beat out those on Black Friday.
The trend shows no sign of slowing, either. On the contrary, in a press release issued on Monday, the National Retail Federation found that consumers expect to get 36% of their holiday shopping done online this year. This is up from 32.7% in the previous year.
Shipping goliath
FedEx
(FDX) - Get Report
provided further evidence of the growing presence of online shopping this week when it announced that it expects to see record volume during this year's season. Looking to Dec. 12 -- the day considered to be the company's busiest -- FedEx forecasts that it will handle 17 million packages. This marks a 10% increase from the year previous.
Businessweek
notes that the increasing presence of e-commerce has been instrumental in propelling the company's holiday shipments higher over the past few years.
Although fellow shipping industry leader
United Parcel Services
(UPS) - Get Report
has yet to release its own holiday season forecasts, the prospects already appears promising. The
Wall Street Journal
reported that chairman Scott Davis mentioned to shareholders that holiday shipping will outpace last year's numbers.
A fund like the
First Trust Dow Jones Internet Index Fund
(FDN) - Get Report
can provide investors with exposure to a number of the most popular technology-related holiday destinations. The fund is designed to target a wide pool of names from across the Internet sector, including Google,
Priceline.com
(PCLN)
and
Salesforce
(CRM) - Get Report
. Online consumer destinations like Amazon and
eBay
(EBAY) - Get Report
make respectable showings as well, accounting for a combined 14% of FDN's portfolio.
In the near term, paltry earnings performances from top tech names may lead FDN down a rocky path. However, with the retail-friendly holiday shopping season kicking into high gear, this is one product I would encourage investors to keep a close watch on.
Written by Don Dion in Williamstown, Mass.
RELATED STORIES:
LIST: Top-Rated ETFs for 2012 >>
At the time of publication, Dion Money Management owned the First Trust Dow Jones Internet Index Fund.