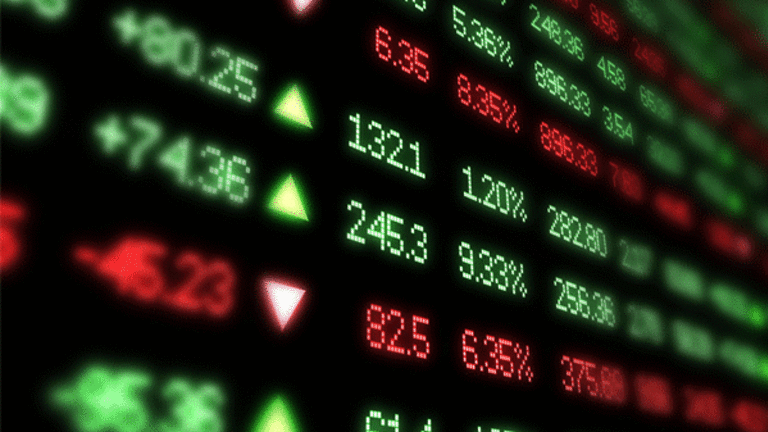 Tech ETF for Growth, Shelter: IGV
IGV offers exposure to the tech sector, while maintaining a certain element of protection.
NEW YORK (TheStreet) -- As we head into the final days of 2011, investor confidence continues to be tested by the deluge of concerning economic news coming from regions across the globe. With Europe still embroiled in its sovereign debt woes and slowdown fears gripping emerging nations like China, U.S. investors may be temped to ring in the new year from the safety of defensive assets like cash. Despite these daunting fears, I encourage investors to avoid fleeing the markets entirely.
Maintaining exposure to this market does not necessarily mean diving headfirst into risk, however. Given the shaky action we are witnessing, conservative investors looking to construct a well-balanced portfolio should be on the lookout for ways to access the safest regions of growth-correlated sectors. For example, investors looking to gain exposure to technology at this time may want to turn their attention toward the software industry.
Comparing the performance of the
iShares S&P North American Technology Software Index Fund
(IGV) - Get Report
to that of other technology-focused ETFs, it is clear that software has been a big winner in 2011. Over the past month, three months, six months, and year-to-date periods, IGV has managed to handedly outpace products including the
iShares S&P North American Technology Multimedia Networking Index Fund
(IGN) - Get Report
, and the
iShares PHLX SOX Semiconductor Index Fund
(SOXX) - Get Report
.
>>
Also see: Oracle, Nike: After-Hours Trading
While IGV has not been immune to market shocks, the fund's strengths have shown through during these periods of tumult. In December, for example, as SOXX and IGN retreated to their November lows, IGV has managed to stay buoyed above this level. The same thing occurred earlier in the year as well; as September's shaky action caused SOXX and IGN to tumble back to August doldrums, IGV managed to lock in a higher low.
This week is an exciting one for investors looking to target the software industry using IGV. As I mentioned in Monday's feature,
Red Hat
(RHT) - Get Report
and
Oracle
(ORCL) - Get Report
found themselves on the earnings calendar. Both of these firms can be found listed within the fund's top 10 holdings. Together they account for over 10% of its total assets.
RHT, the first name on the docket, kicked things off on a sour note. Despite beating analysts' quarterly estimates, investors were left uninspired by the company's in-line revenue and weak sales outlook. As a result, shares took a hit during Tuesday trading.
Oracle stepped up to the plate with its own report following Tuesday's closing bell. Looking to this morning, it will be interesting to see how investors respond.
Red Hat and Oracle are just two of the household names comprising the fund's leading line up. Other names include
Microsoft
(MSFT) - Get Report
,
Intuit
(INTU) - Get Report
,
Salesforce.com
(CRM) - Get Report
and
Adobe
(ADBE) - Get Report
.
As I've explained on a number of occasions, maintaining a strong line of defense is essential for navigating this choppy market environment. Going overboard, however, can result in detrimental consequences. With looming concerns barraging investors at all sides, safe havens have become increasingly attractive. Those who opt to dive for cover during the final days of the year, however, will be left poorly positioned in the event that strength shines through.
Setting aside a small slice of a portfolio to an ETF like IGV can allow an investor to maintain exposure to the growth-linked tech sector, while maintaining a certain element of protection.
Readers Also Like:
Best of 2011: Occupy Wall Street
Top 10 Videos: The Best of 2011
At the time of publication, Dion Money Management held no positions in equities mentioned.