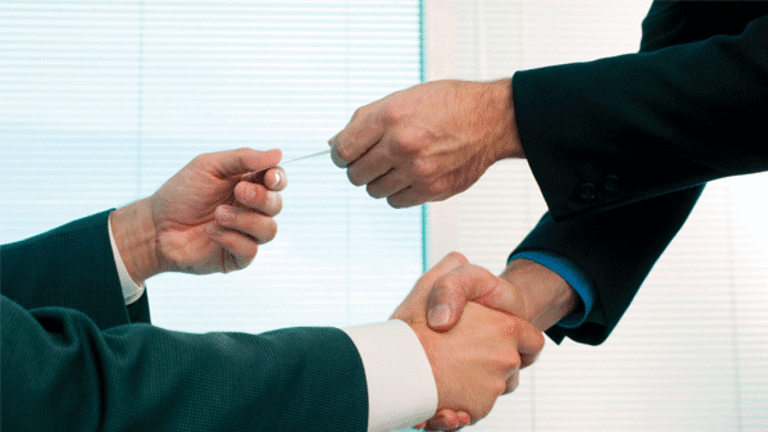 Strategy Shift Spurs Gold ETFs
Gold ETFs have seen a surge in inflow as portfolio managers have shifted their gold investing strategy from a tactical allocation to a strategic one.
NEW YORK (
) -- Flows into
continue to climb alongside
, and the
SPDR Gold Fund
(GLD) - Get SPDR Gold Shares ETF Report
has been the main beneficiary of the frenzy into the yellow metal. During the first half of 2010, ETFs tracking gold had strong net inflows of $8.2 billion, of which $7.7 billion was into the SPDR Gold Trust.
Although the fund saw some outflows in July, it continues to be the
top holding for heavyweight investors
from
to
and was among the largest additions to hedge fund Eton Park's portfolio in the second quarter.
Jim Ross, senior managing director of
State Street Global Advisors
, which markets the ETF, says the fund has grown to its $50 billion size partly because of a shift in
gold investing .
"The gold investing story has shifted from being one of tactical allocation to a strategic allocation," said Ross. Investors now see gold as a more permanent fixture in their portfolios. "The percentage allocation to gold has been increasing and in some cases it has become a strategic overweight," he said.
Ross attributes the shift in strategy to the fact that gold has proved its diversification benefits in the last 18 months, when it remained uncorrelated to stocks and other asset classes. And while gold does seem to be moving in tandem with stocks in recent months, Ross says that the trend won't persist over the long-term.
"In the short term, these assets may move together but for completely different reasons, but in the long-term gold is not correlated (to the stock markets)."
How To Trade Gold's Rally
SPDR Gold Trust is now the second-largest ETF and about 13 million shares are traded on a daily basis. But competition is heating up in the space, with the
iShares COMEX Gold Trust
(IAU) - Get iShares Gold Trust Report
slashing its expense ratio to 0.25%, 15 percentage points cheaper than GLD at 0.40%.
That caused ETF analysts at independent research firm
Morningstar
to bump IAU to its favorite pick among gold ETFs, replacing GLD.
"For those of us with a net worth of less than $10 million who are targeting gold exposure of 5% or less of our portfolio, the lower fee wins the battle," argued Paul Justice, Morningstar director of ETF research, in his latest newsletter.
But Ross says GLD is still worth the higher expense. "We bring an overall market expertise that is worth the expense we charge," says Ross.
He also points out that with IAU trading at a tenth of the price of GLD, the arithmetic on trading and transaction costs shows that GLD is a better bet.
"If you want to put a million dollars to work," Ross calculates, "you would have to buy 8,333 shares of GLD. At a bid-ask spread of a penny that is an $83 cost. On the IAU you would have to buy 83,000 shares on the same spread, which will have an impact of $833."
Ross also points out that transaction costs will be higher in the case of the IAU as you are buying ten times the shares, but that will vary depending upon whether investors are paying their brokers on a commission or a cent per share basis.
SPDR Gold Trust is up 12% year-to-date and currently trades at $120.41 a share.
-- Reported by Shanthi Venkataraman in New York.
Follow TheStreet.com on
and become a fan on
Disclosure: TheStreet's editorial policy prohibits staff editors and reporters from holding positions in any individual stocks.