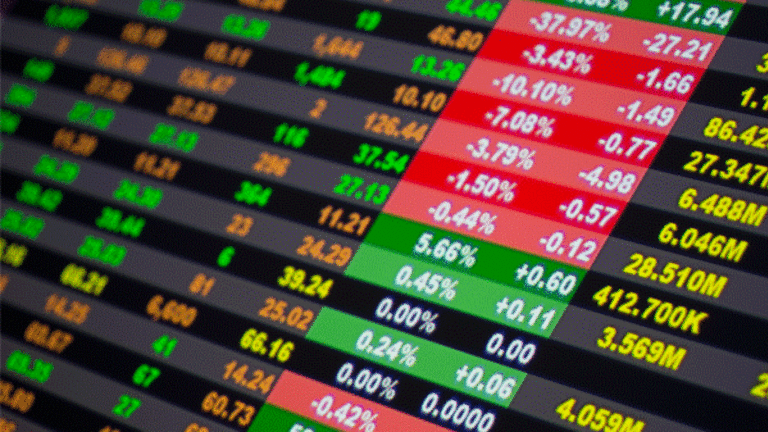 Stay Clear of Muni Bond Shakeup
The strength and long-term stability of the muni bond market remains in doubt as it comes under increasing criticism from analysts and commentators.
NEW YORK (TheStreet) - Shots are being fired across the financial media realm as analysts, market commentators, and bloggers debate the future prospects of the municipal bond market.
Although it remains unclear as to how this issue will eventually play out, long-term conservative investors may want to consider alternative asset classes to municipal bonds until clearer skies prevail.
Meredith Whitney initially touched off the conversation when, in an interview with
60 Minutes
, she boldly predicted 50 to 100 municipal bonds defaults this year. Since making this forecast, others from across the financial universe such as Bill Gross have offered up their own opinions regarding the likelihood of such a meltdown.
Whitney's prediction has been the focus throughout much of this most recent discussion. However, she is not the only prominent Wall Street name to voice concern over the debt situation facing the municipal bond market.
In mid-2010,
expressed his own concerns for this region of the bond market. Speaking in front of the Financial Crisis Inquiry Commission on the topic of ratings agencies, the Berkshire Hathaway chairman provided a worrisome forecast for the municipal bond market.
Shying away from the short time horizon pointed to by Whitney, Buffett instead focused his attention to what was in store five or 10 years down the road. The Oracle of Omaha insisted that a "terrible problem" is inevitable and that solving it will require action taken on the part of the federal government.
Reflecting these concerns, the famous investor has recently pared back his exposure to municipal debt.
Although not without risk, in the past, the muni bond market has not been viewed as an excessively dangerous region of the market. However, with comments from individuals like Whitney and Buffett coupled the sovereign debt crisis facing Europe, investors have been reminded of the budget woes facing a number of major municipalities and alarms have been raised. These fears are leading many to question the long-term stability of this market region.
In response, muni-focused ETFs have gotten battered. The
iShares S&P AMT-Free Municipal Bond Fund
(MUB) - Get iShares National Muni Bond ETF Report
, the largest ETF tracking this corner of the bond market, has plummeted since September.
In a matter of months, the fund has faced a steady decline, undoing a year's worth of gains. Additionally, MUB suffered considerable outflows as investors fled this region of the market. According to the December data compiled by the National Stock Exchange, the fund saw over $130 million head for the exits.
MUB provides investors with exposure to the debt of a number of U.S. states. The largest chunks of its portfolio are set aside to California, New York and Texas municipal bonds.
The recent muni shake-up has even led one ETF sponsor to second guess its fund launch plans. Fearing that this recent uptick in volatility would lead to significant tracking error, Vanguard announced late last week that they were shelving their plans to launch three muni bond funds.
The strength and long-term stability of the municipal bond market will remain in question as commentators, analysts and others take sides on this hot, headline grabbing, debate. While it is exciting to see industry names like Whitney, Buffett and others face off, this is one showdown I urge investors to watch from the sidelines.
Written by Don Dion in Williamstown, Mass.
RELATED ARTICLES:
>>4 Stocks to Get Boost From Inflation
>>Time to Rebalance Your Portfolio
At the time of publication, Dion Money Management did not own any equities mentioned.
This commentary comes from an independent investor or market observer as part of TheStreet guest contributor program. The views expressed are those of the author and do not necessarily represent the views of TheStreet or its management.