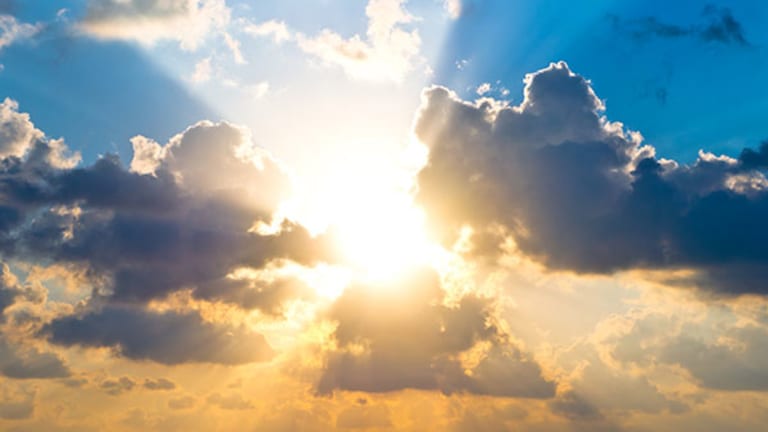 Solar Stocks Are Shining
Here are some ETFs to consider if investing in the solar sector.
NEW YORK (Fabian Capital Management) -- The solar industry was one of the most beaten-down sectors of 2012, with the Guggenheim Solar ETF (TAN) falling more than 50% last year.
Companies that manufacture and install solar panels were consistently falling prey to short-sellers and institutional investors were rushing for the exits as prices fell. The constant stream of negative news only added to the selling frenzy as solar stocks plummeted to an extreme last November.
But as the saying goes, what a difference a year makes.
compiled by etfdb.com, TAN is the top performing non-leveraged exchange-traded fund in 2013 with gains of over 97%. This stunning turnaround is largely based on rising demand for solar installations combined with falling prices for solar modules.
Consumers are starting to realize the long-term value in having these clean energy systems attached to their homes. As systems become more advanced and the efficiency ramps up, we will likely see even greater demand from buyers looking to lower their utility costs.
TAN consists of 29 individual companies engaged in numerous segments of the solar energy industry. The top three holdings include
First Solar
(FSLR)
,
Hanergy Solar Group
and
GT Advanced Technologies
(GTAT)
. The concentrated nature of this industry group makes the fund relatively non-diversified when compared to broader small-cap funds. TAN also benefits from a global slant with the top three geographic weightings in the United States, China and Hong Kong representing over 80% of the fund's assets.
Courtesy of StockCharts.com
Not surprisingly, the next two non-leveraged ETFs topping the charts for year-to-date gains are also clean energy superstars:
Nasdaq Clean Edge Green Energy Index
(QCLN)
and
MarketVectors Solar Energy ETF
(KWT)
. These funds have notched 2013 gains of 72% and 65%, respectively, as of this writing.
What's the Best Way to Play Solar Today?
A quick look at the chart above shows that this ETF has recently hit a new 52-week high and is showing no signs of losing momentum. From a trading perspective, I am naturally wary about buying a fund after it has doubled in price and is
on its recent highs
. One spot to consider making an allocation to TAN, or an associated solar energy fund, is at the 50-day moving average which has been a technical line of support since the April low.
I would consider making a modest allocation to this sector because of its smaller capitalization stocks and concentrated positions which can enhance volatility. This is definitely more of an aggressive industry group because of its technological nature and competition from traditional energy behemoths.
Volatility can be both a blessing and a curse depending on your risk tolerance and ability to withstand price declines. That is why trading location and
risk management
will be key to successfully adding new money.
I think that the future prospects of the solar energy industry are shining bright and that continued innovation will lead to further adoption in homes, businesses, cars and other industries. However, as with any investment, it's important to
keep a level head
and not get swept up in the euphoria of past performance. Purchasing these stocks or ETFs on a modest pullback will enhance your odds of success over the next 12 months.
At the time of publication the author had no position in any of the stocks mentioned.
This article was written by an independent contributor, separate from TheStreet's regular news coverage.
David Fabian is currently a Managing Partner at Fabian Capital Management, a fee-only registered investment advisory firm specializing in exchange-traded funds. He has years of experience constructing actively managed growth and income portfolios using ETFs. David regularly contributes his views on wealth management in his company blog, podcasts, and special reports. Visit
to learn more.