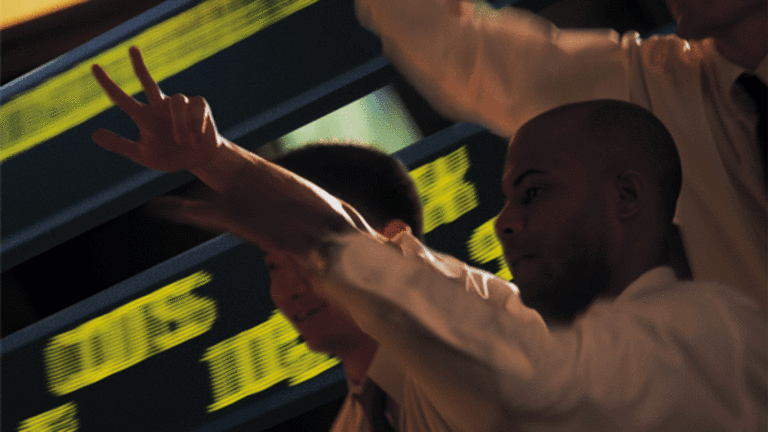 Regulatory Delays Frustrate ETF Industry
The uncertainty created from the delay in implementing new derivatives regulations has frusrated ETF issuers.
This article was published as a RealMoney blog on Jan. 25, 2011.
After slamming speculators and vowing to curtail large investors with position limits, it seems as though the stalled-out efforts of the
SEC
and CFTC may end up rusting on the side of the road.
Having already talked with CFTC Chairman Gary Gensler, Rep. Barney Frank is now claiming that a fund shortage could short out one of the most sweeping efforts at regulatory change in U.S. history.
Derivatives regulation, a topic which I have closely followed on this
, now falls under the recently passed Dodd-Frank act.
While the CFTC and SEC have been talking about placing position limits on commodities contracts for years now, it seemed like this new legislation might finally give these organizations the push they needed to finalize rules and provide clarity for investors.
On Jan. 13, proposals on position limits for energy and agricultural commodities contracts were put forth for a future vote. Answers seemed imminent. If Frank is correct in his estimation of the already under-funded regulators, it seems this regulatory quagmire could continue to drag on for years to come.
Uncertainty about future regulation has already had a heavy-handed role in shaping the ETF industry. As position limits on NYMEX-traded natural gas futures contracts seemed imminent, managers of the
United States Natural Gas ETF
(UNG)
switched over to arguably riskier bilateral swaps.
Managers of the
PowerShares DB Oil ETF
(DBO)
diversified their underlying holdings (until then, largely invested in NYMEX-traded oil contracts) by adding Brent oil contracts -- traded abroad. The
PowerShares DB Agriculture ETF
(DBA)
was also restructured in anticipation of new restrictions on agricultural contracts. All of these changes happened in 2009.
The growth of leveraged ETFs -- like the
Direxion Daily Financial Bull ETF
(FAS)
and the
Direxion Daily Financial Bear ETF
(FAZ)
-- has also been stifled by the SEC.
A notice last spring declared that no new leveraged ETFs that hadn't already been approved could be released into the market until further SEC review. Investors haven't gotten an update on that "review" in almost a year.
In the meantime, sensing the demand for leveraged products, ETF issuers have released leveraged ETNs -- exchange traded notes ---in such areas as volatility indexes. While there are arguably structural and tax advantages to the ETN model, these products depend on the credit rating of their issuer - still not a given in current market conditions.
While the efforts of regulators have undoubtedly been to prevent investors from getting burnt (or to prevent certain markets from being manipulated), this start-and-stop regulation has instead erected unfinished walls within the ETF industry.
Instead of containing or suppressing derivatives-backed products, the resulting uncertainty has caused ETF issuers to get inventive with their solutions.
The landscape that investors are left staring at is often confusing and potentially dangerous. The vines and tendrils of new groups of products are pushing through the existing regulatory walls or flourishing in the spaces between stated intentions and regulatory reality.
Investors and issuers alike deserve clarity concerning the impact of future regulation on existing and planned funds. If Frank is correct, that goal may be growing fainter still.
At the time of publication, Dion Money Management did not own any of the funds mentioned.
Carolyn Dion is an analyst and associate editor for the Fidelity Independent Adviser family of newsletters, Dion Money Management's affiliate newsletter company. A former ETF specialist and NYSEArca lead market maker, Dion provides analysis on the exchange-traded product industry.
In addition to her role as analyst and editor, Carolyn is vice president of Dion Money Management, a fee-based investment advisory firm, where she assists in the development of ETF strategies. Founded in 1996 and based in Williamstown, Mass., Dion Money Management manages more than $530 million in assets for clients in 49 states and 11 countries.