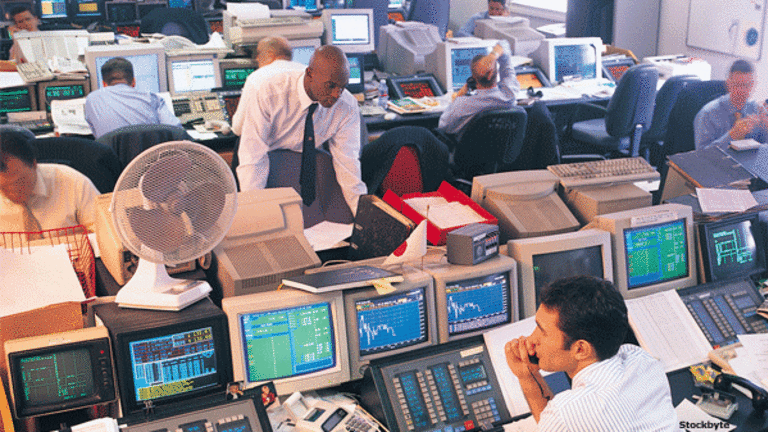 Publish date:
Regulators Tackle Exotic ETFs
U.S. and overseas regulators are clamping down on complex, derivative-based ETFs.
U.S. and overseas regulators are clamping down on complex, derivative-based ETFs.
NEW YORK (
) -- Complex, derivative-based ETF products have provoked regulatory action both in the U.S. and abroad.
While the suspension of Barclay's
iPath MSCI India Index ETN
(INP)
renews concerns about the rapid influx of assets into emerging markets, investors need to focus their attention on the structure as well as the substance of their investments.
On Dec. 10,
Barclays
(BCS) - Get Report
moved to suspend issuance of new shares of INP following the Securities and Exchange Board of India's (SEBI) filing of a "show cause notice," which stated that Barclays had not complied with reporting requirements involving its derivative-based products.
While INP's suspension is just the
in an ongoing regulatory battle over derivative-based exchange-traded products, concerns over foreign investment in emerging markets are reaching fever pitch as investors pile in.
According to recent data from the National Stock Exchange, more than $97 billion in assets flowed into long- and leveraged-long emerging market ETFs from November 2008 to November 2009.
The top two largest emerging market ETFs,
the iShares MSCI Emerging Markets ETF
(EEM) - Get Report
and the
Vanguard MSCI Total Market ETF
(VWO) - Get Report
, had $37.3 billion and $17.6 billion in assets respectively as of Nov. 30.
The SEBI's most recent filing underscores ongoing concern about the ways in which foreigners access India's equity market. Rather than tracking a basket of Indian equities, INP tracks a portfolio of unsecured debt instruments. These notes are derivatives that offer investors synthetic exposure to the performance of the Indian equity market.
India has not been the only country to express concern over the rapid influx of overseas investors into its market. During President Obama's recent visit to China, officials expressed concerns about massive speculation occurring in emerging markets. In November, Brazilian officials instituted a 2% tax on Brazilian stocks traded as ADRs.
This is also not the first time that INP has run up against regulatory difficulties. In November 2007, iPath suspended issuance of new shares of INP following the "announced intention of the SEBI to enact with immediate effect proposed regulations affecting derivative instruments linked to Indian equity securities." The move caused the market value of INP to break from its NAV, and the fund traded at a premium.
On Jan. 15, 2008, a release from iPath notified investors that, "based on subsequent discussions and further clarification with respect to the SEBI regulations...Barclays will resume lending iPath India notes from inventory as available from time to time and as consistent with its normal trading practices."
This January 2008 filing, however, hinted at potential difficulties in the future: "Barclays continues to believe that limitations on the issuance, sale and lending implemented in response to the SEBI's announcement may cause an imbalance of supply and demand in the secondary market." The filing goes on to predict that there will likely be premiums and discounts in the trading of INP.
The process of share creation and redemption distinguishes ETFs and ETNs from other investment vehicles such as mutual funds and closed-end funds, and is designed to keep market price in line with a fund's underlying or net asset value (NAV). At the close of trading Dec. 10, following Barclays notice of creation suspension, INP shares had traded to a 2.6% premium.
In a Nov. 10
Wall Street Journal
article, Jason Zweig asked: "Are ETFs causing an emerging markets bubble?" Concluding that while "mindless money" pouring into ETFs does cause "forced buying" that "drives up stock prices," regulations and tax considerations will help to keep bubbles from getting too large.
When it comes to India and INP, investment restrictions concern the structure of funds rather than the existence of them. The Dec. 10 filing is a continuation of restrictions involving derivative-based India funds, not the presence of India funds as a whole.
This distinction is underscored by the continuation of normal trading in the
PowerShares India
(PIN) - Get Report
and
WisdomTree India Earnings
(EPI) - Get Report
ETFs, which track baskets of
.
These
are stable ways to access India's market as the regulatory issues surrounding derivative-based exchange traded instruments are resolved.
India's recent "show cause" filing echoes recent regulatory concerns in the U.S. market about derivative-based products. Concerns surrounding
that derivative-based commodity funds like
United States Natural Gas
(UNG) - Get Report
and
iPath Platinum Subindex Total Return
(PNM) - Get Report
have caused
share halts and pricing difficulties
.
"What" exchange-traded products invest in may be the
most obvious concern
for investors, but "how" these funds execute their strategies is equally important. Regulatory restrictions may not be able to change the cyclical interest in investment areas like commodities and emerging markets, but it will be able to impact the ways in which investors access these sectors.
Investors need to worry less about the "overheating" of emerging markets and "manipulation" of commodities prices, and more about the impact that outside forces -- like regulation - can have on the viability of their investments. Products like INP and UNG, which utilize derivatives to execute their strategies, should be avoided by all but the most sophisticated investors until regulatory concerns are resolved.
-- Written by Don Dion in Williamstown, Mass.
At the time of publication, Dion had no holdings in any of the funds mentioned.
Don Dion is president and founder of
, a fee-based investment advisory firm to affluent individuals, families and nonprofit organizations, where he is responsible for setting investment policy, creating custom portfolios and overseeing the performance of client accounts. Founded in 1996 and based in Williamstown, Mass., Dion Money Management manages assets for clients in 49 states and 11 countries. Dion is a licensed attorney in Massachusetts and Maine and has more than 25 years' experience working in the financial markets, having founded and run two publicly traded companies before establishing Dion Money Management.
Dion also is publisher of the Fidelity Independent Adviser family of newsletters, which provides to a broad range of investors his commentary on the financial markets, with a specific emphasis on mutual funds and exchange-traded funds. With more than 100,000 subscribers in the U.S. and 29 other countries, Fidelity Independent Adviser publishes six monthly newsletters and three weekly newsletters. Its flagship publication, Fidelity Independent Adviser, has been published monthly for 11 years and reaches 40,000 subscribers.