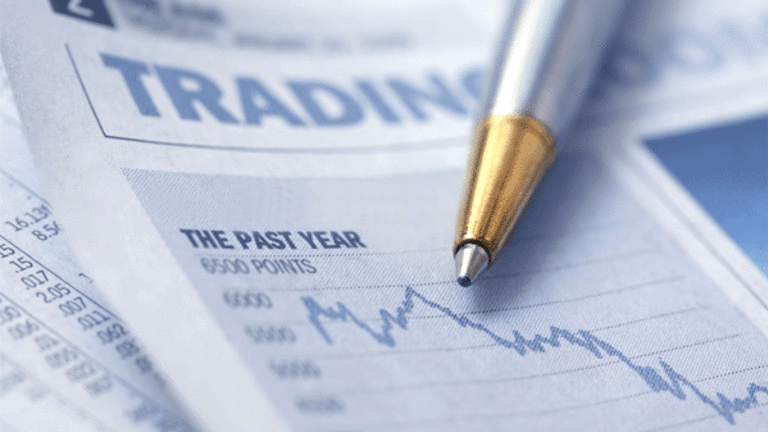 Put an MLP on Your Radar
AMJ is an attractive way to capture a diverse collection of companies hailing from the income-focused, master-limited partnerships space.
Editor's note: This piece originally ran earlier today on our newest Premium service, ETF Profits. Click here for a 14-day trial to this exciting product!
Throughout the market's recovery, a number of themes have surfaced that have managed to grab the hearts and minds of investors. Currently, commodities are commanding the attention of the broad public as the prices of cotton, silver, oil and other resources ascend to breathtaking heights.
This exciting action has led investors to pile into the marketplace, looking to pick up equity and futures based-products that will give them front-row seats to the gains offered by this asset class. On numerous occasions, I have pointed out products such as
PowerShares DB Agriculture Fund
(DBA) - Get Free Report
and the
iShares Dow Jones U.S. Oil Equipment & Services Index Fund
(IEZ) - Get Free Report
as ETFs that will benefit while energy and agriculture related resources remain in demand.
With the markets well on the road to recovery, the prospects for commodities appear promising over the long run. However, it is likely that the rampant popularity of this asset class will not last forever. Investors have a short attention span and, as new market events grab the spotlight, interest in oil, food and other components of the commodities spectrum will likely wane. During this downtime, the performance of DBA and other products may slow or even take a hit.
In order to protect against the possibility of a cool down in commodities, investors may want to consider exposure to income-focused master limited partnerships (MLPs). One way to gain exposure to MLPs is through the
JPMorgan Alerian MLP Index ETN
(AMJ) - Get Free Report
.
These MLPs are typically involved in the transportation and storage of natural resources such as natural gas. For this reason, I have often turned to products such as AMJ as an alternative to futures-based natural gas ETF products such as the
U.S. Natural Gas Fund
(UNG) - Get Free Report
and the
iPath Dow Jones UBS Natural Gas Total Return Subindex ETN
(GAZ) - Get Free Report
.
Companies including
Enterprise Products Partners
(EPD) - Get Free Report
,
Kinder Morgan Energy Partners
(KMP)
, and
Energy Transfer Partners
(ETP)
represent the Alerian MLP's top positions and together account for nearly a third of the fund's portfolio.
Natural gas has been a noticeable laggard in the otherwise general upward action across the commodities spectrum. This has had limited impact on AMJ, however. The fund has stuck to a steady path higher throughout the end of 2010 and into the opening months of the new year. The product has managed to beat out the broader
SPDR S&P 500
(SPY) - Get Free Report
by a small margin year to date.
On top of providing investors with an alternative way to gain access to commodities, MLPs boast another quality that will make them attractive for investors looking for strong returns -- even during times that commodities face disinterest. MLPs are known for their substantial distributions, making them attractive for income-seeking investors. AMJ, for instance, currently boasts a 3.6% yield.
AMJ's trajectory has been impressive as commodities remain in demand and, in the long term, the prospects for this fund and MLPs, in general, appear promising. However, as indicated by a report from UBS, MLPs face a handful of risk factors, including the threat of rising interest rates, illiquidity, and volatility caused by ventures into riskier new industries. Any of these factors could lead to a shakeup in the near term.
Looking ahead, investors will want to keep MLPs on their radar screens. A dip could be in the cards in the near term; however, AMJ is an attractive way to capture a diverse collection of companies hailing from the MLP space and it should hold strong as a long-term investment.
At the time of publication, Dion Money Management held positions in DBA and IEZ.