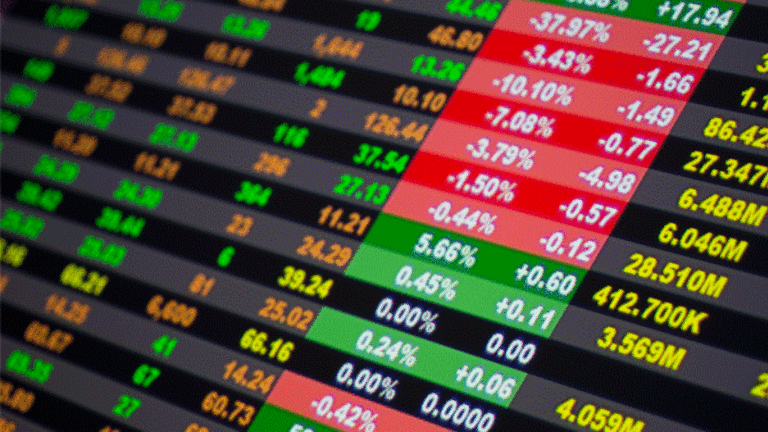 ProFunds Uses Words; Direxion Takes Action
Both firms have taken bold action concerning their lines of less-popular-though-equally-dangerous mutual funds.
Since they first hit the trading floor, leveraged exchange-traded instruments have come under considerable scrutiny from financial media regarding the dangers of carrying them in traditional buy-and-hold portfolios.
The fruit of this labor has come in the form of lawsuits, outflows and regulatory action taken against the companies on the part of the government and the average investor. Additionally, in response to this criticism, firms such as
Direxion
and
ProShares
have, themselves, appeared to be taking responsibility for their exchange-traded products.
While most of the controversy has surrounded their ETFs, both Direxion and ProFunds also have impressive families of mutual funds that provide the same leveraged exposure to the markets. Recently, both firms have taken bold action concerning their lines of less-popular-though-equally-dangerous mutual funds in hopes of killing the negative stigma associated with these instruments and the firms themselves.
On Monday,
The Wall Street Journal
reported that ProFunds, the largest provider of leveraged exchange-traded funds, was adding additional muscle to the language of its warnings to long-term investors. In an open letter published on the ProFunds Web site, the company outlines the dangers of using its mutual funds in a buy-and-hold scenario. They go on to explain that a number of their instruments may not be suitable for all investors and should, therefore, be used only by sophisticated investors who are fully aware of the risks associated.
Some of the leveraged mutual funds offered by ProFunds include:
UltraBull ProFund
(ULPIX) - Get ProFunds UltraBull Fund Inv Report
,
UltraBear ProFund
(URPIX) - Get ProFunds UltraBear Fund Inv Report
,
UltraSmall-Cap
(UAPIX) - Get ProFunds UltraSmall-Cap Inv Report
and
UltraShort Emerging Markets
(UVPIX) - Get ProFunds UltraShort Emkt Inv Report
.
While warnings are helpful, Direxion made headlines when it took even bolder actions toward its own leveraged mutual fund products. Traditionally, the company's mutual funds were designed to give leveraged exposure to the performance of the market or sector on a daily basis. However, the company announced it was restructuring its mutual funds' tracking methods from a daily to a monthly time frame.
The expanded time frame will hopefully ensure more stable performance for longer holding periods. Looking at the company's Web site, the leveraged line has already been renamed to fit the new terms.
While the drastic moves to their mutual fund families are good news for retail investors, both companies' bread and butter have been their ETF products. In response to the mounting criticism and lawsuits, both companies have already strengthened warnings on these instruments as well.
However, once again it appears that Direxion is taking it one step further. The establishment responsible for the
Daily Financial Bull 3x Shares
(FAS) - Get Direxion Daily Financial Bull 3x Shares Report
and the
Daily Financial Bear 3x Shares
(FAZ) - Get Direxion Daily Financial Bear 3X Shares Report
recently announced that, in addition to its daily products, it is in the process of putting together a brand new family of ETFs that aim to provide leveraged returns on a monthly basis much like its newly refurbished mutual funds.
However, unlike the mutual funds offered by the firm, the new family will not be replacing the traditional funds like FAS and FAZ. Instead, both daily and monthly funds will be available to different risk tastes.
As the fund industry continues to expand, it will become more necessary that individual firms provide safe and stable instruments to uphold the integrity of the industry as a whole. While the positive actions by Direxion and ProFunds are good indications for the future of mutual funds and ETFs, it is essential that investors continue to educate themselves on the risks before investing in any instrument.
Don Dion is president and founder of
, a fee-based investment advisory firm to affluent individuals, families and nonprofit organizations, where he is responsible for setting investment policy, creating custom portfolios and overseeing the performance of client accounts. Founded in 1996 and based in Williamstown, Mass., Dion Money Management manages assets for clients in 49 states and 11 countries. Dion is a licensed attorney in Massachusetts and Maine and has more than 25 years' experience working in the financial markets, having founded and run two publicly traded companies before establishing Dion Money Management.
Dion also is publisher of the Fidelity Independent Adviser family of newsletters, which provides to a broad range of investors his commentary on the financial markets, with a specific emphasis on mutual funds and exchange-traded funds. With more than 100,000 subscribers in the U.S. and 29 other countries, Fidelity Independent Adviser publishes six monthly newsletters and three weekly newsletters. Its flagship publication, Fidelity Independent Adviser, has been published monthly for 11 years and reaches 40,000 subscribers.