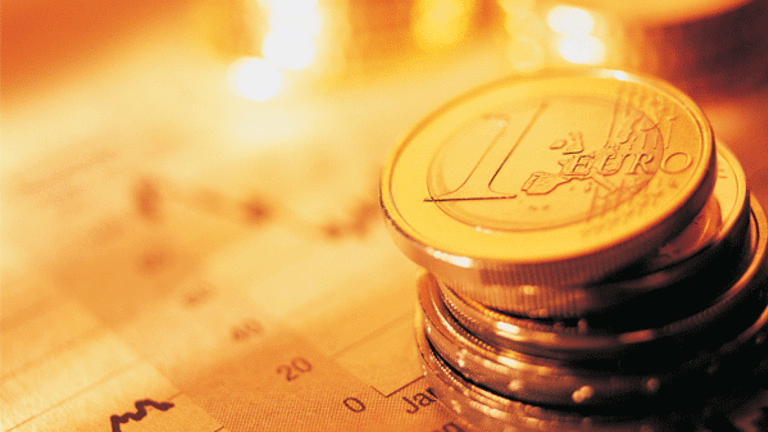 Professor Buffett's Spring Cleaning
Buffett has made a few interesting tweaks to his portfolio, including scaling back Berkshire's position in Kraft by more than 20%.
Buffett has made a few interesting tweaks to his portfolio, including scaling back Berkshire's position in Kraft by more than 20%.
NEW YORK (TheStreet) -- According to his 13-F filing for the first quarter of 2010, released to the public this week, Professor Buffett has been doing his fair share of portfolio trimming.
Harkening back to Buffett's long-term, buy-and-hold investing strategy, the majority of his positions remained unchanged throughout the first quarter of 2010. The investor's top holdings continue to include
Coca-Cola
(KO) - Get Report
and
Wells Fargo
(WFC) - Get Report
which account for over 40% of Berkshire Hathaway's portfolio. Other unchanged positions included
American Express
(AXP) - Get Report
,
Nike
(NKE) - Get Report
,
Nalco
( NLC) and
Wal-Mart
(WMT) - Get Report
.
Buffett did, however, decide to make a few interesting tweaks to his
.
One of the more interesting changes was scaling back of Berkshire's position in
Kraft
( KFT) by more than 20%. Although he doesn't typically explain his reasoning behind transactions, this particularly dramatic pruning likely stems from his disapproval over the firm's actions regarding the purchase of U.K. candy maker, Cadbury.
When Kraft first announced its plans to purchase the confectionary firm, Buffett immediately expressed his displeasure with the deal. As it originally stood, Kraft's stock-heavy hostile bid to takeover Cadbury was valued at $17 billion. In order to raise the necessary funds to pay for the deal, the firm sought shareholder approval to issue 370 million additional shares of KFT.
Buffett's anger toward the deal stemmed from the fear that a flood of new shares would water down the value of his 9% position in the firm and decrease his power as a shareholder.
Although Kraft appeared to bend to Buffett's concerns when it reduced the amount of shares in its final bid for Cadbury, it was still not enough to get on the investor's good side.
Aside from slashing his position in Kraft, Buffett also continued to prune his stakes in a number of prominent holdings.
Johnson & Johnson
(JNJ) - Get Report
,
Procter & Gamble
(PG) - Get Report
,
Gannett
(GCI) - Get Report
and
Costco
(COST) - Get Report
were among those holdings which received the biggest haircuts.
Another firm to face cuts was
Moody's
(MCO) - Get Report
. Over the past year, Buffett has been consistently decreasing his exposure to the troubled ratings agency, despite telling the crowd of Berkshire Hathaway shareholders that gathered in Omaha earlier this year that he still finds the firm and its competitors attractive.
Warren Buffett A Misunderstood Growth Manager?
According to the filing, Buffett also axed a number of positions entirely. Health insurers
WellPoint
(WLP)
and
United Health
(UNH) - Get Report
were completely removed from Berkshire Hathaway's holdings.
SunTrust Bank
(STI) - Get Report
and
Travelers
(TRV) - Get Report
were also dropped. As of the close of 2009, these four positions together accounted for only 0.3% of the total portfolio.
Although Buffett did not initiate any new positions over the past three months, he did add to a small number of previously held positions.
Following a trend highlighted in his previous quarterly holding report, Buffett continued to add to his positions in
Republic Services
(RSG) - Get Report
Iron Mountain
(IRM) - Get Report
and
Becton-Dickinson
(BDX) - Get Report
. Buffett's recent attraction to trash industry player RSG has warranted a lot of attention from his followers. Many believe it may be linked to friend
similar interest to the sector. As of the start of 2010, the
Microsoft
(MSFT) - Get Report
founder held his own sizable stake in RSG, at nearly 15% of the company's shares.
Now that Warren Buffett's holdings have been made public, do you expect to make any changes? Feel free to voice your opinion in the comment section below.
-- Written by Don Dion in Williamstown, Mass.
Don Dion is president and founder of
, a fee-based investment advisory firm to affluent individuals, families and nonprofit organizations, where he is responsible for setting investment policy, creating custom portfolios and overseeing the performance of client accounts. Founded in 1996 and based in Williamstown, Mass., Dion Money Management manages assets for clients in 49 states and 11 countries. Dion is a licensed attorney in Massachusetts and Maine and has more than 25 years' experience working in the financial markets, having founded and run two publicly traded companies before establishing Dion Money Management.
Dion also is publisher of the Fidelity Independent Adviser family of newsletters, which provides to a broad range of investors his commentary on the financial markets, with a specific emphasis on mutual funds and exchange-traded funds. With more than 100,000 subscribers in the U.S. and 29 other countries, Fidelity Independent Adviser publishes six monthly newsletters and three weekly newsletters. Its flagship publication, Fidelity Independent Adviser, has been published monthly for 11 years and reaches 40,000 subscribers.