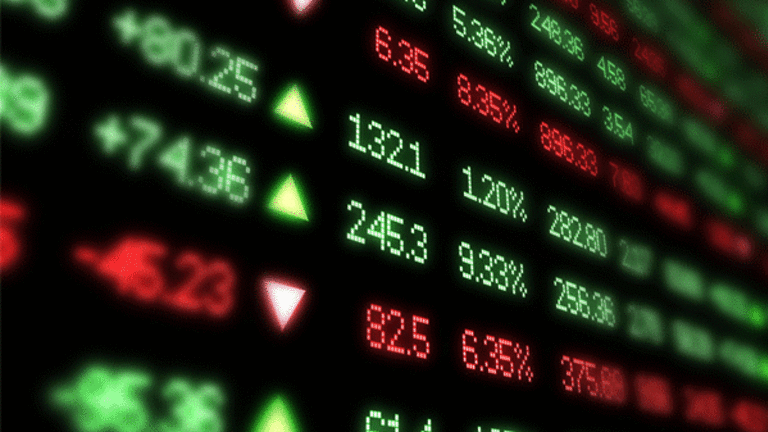 Professor Buffett's Chinese Lesson: Foreign Cars Pay
Investors can follow the oracle's investment in car-maker BYD through several ETFs.
WILLIAMSTOWN, MASS. -- A foray into international investing has earned Professor Buffett another billion dollars. Bloomberg reported on July 31 that Berkshire Hathaway (BRK.A) - Get Berkshire Hathaway Inc. Class A Report earned more than $1 billion in profit with its investment in Chinese car company BYD (1121.HK).
BYD, which according to the company's Web site is an acronym for "Build Your Dreams," is currently the seventh-largest car company in China. In December, the automaker released the F3 DM sedan, the first mass-produced electric car and currently the fourth best-selling automobile in the country.
BYD is also the country's largest producer of rechargeable batteries. The batteries made by the firm are supplied to a number of mobile phone companies, including
Nokia
,
Motorola
( MOT),
Samsung
and
LG
.
Last September BYD and Berkshire's MidAmerican Energy Holdings unit agreed to a deal in which Berkshire would buy 225 million shares of BYD for HK$8 each. The initial investment came to approximately $223 million. The size of this deal gave Buffett an almost 10% stake in the company. BYD's stock has since quintupled, leaving Buffett and Berkshire with a nice $1.02 billion payout.
While BYD is not listed on any U.S. exchanges, ETF investors can still bank on Buffett's most recent success with the Chinese car company. Investors can find BYD as a top holding in
Claymore/AlphaShares China Small Cap Index ETF
(HAO) - Get Invesco China Small Cap ETF Report
.
This fund seeks to replicate the returns of an index made up of publicly-traded mainland China-based small capitalization companies. Making up 2% of the fund's assets, BYD is the ETF's third largest holding. This year HAO has seen excellent returns. The fund is currently up 91% according to
Morningstar
(MORN) - Get Morningstar, Inc. Report
.
The positive news from the Chinese car company reflects the same positive growth coming out of the automobile industry in the United States. The U.S. car industry, which was on the verge of running aground in the midst of the global economic crisis, has since pulled a complete 180.
Fidelity Automotive Select
(FSAVX) - Get Fidelity Select Automotive Report
, one of the few pure plays on the automotive industry, has seen more than 106% returns so far in 2009. A good amount of this growth can be attributed to the government's "Cash for Clunkers" stimulus program. The incentive program has helped boost
Ford
(F) - Get Ford Motor Company Report
, one of FSAVX's top holdings and the last publicly traded American car company, to its first positive monthly sales growth since November of 2007.
The $1 billion profit from BYD is the most recent big payout for Warren Buffett and Berkshire Hathaway. Earlier this summer, Buffett bagged
from
Goldman Sachs
(GS) - Get Goldman Sachs Group, Inc. Report
. The investor saw the bank as a good deal when others were afraid to touch it. Although the warrants included in the deal would net him a big payday at today's price, Buffett said that he is likely to redeem them closer to their 2013 expiration dates.
General Electric
(GE) - Get General Electric Company Report
, another one of Buffett's holdings, has not been a winner as of yet. However, I predict that this deal will
.
Investors who have been traditionally wary of holding international companies in their portfolios could learn a thing or two from Professor Buffett's bold Chinese car company investment.
-- written by Don Dion in Williamstown, Mass.
At the time of publication, Dion had no positions in the stocks and funds mentioned.
Don Dion is the publisher of the Fidelity Independent Adviser family of newsletters, which provides to a broad range of investors his commentary on the financial markets, with a specific emphasis on mutual funds and exchange-traded funds. With more than 100,000 subscribers in the U.S. and 29 other countries, Fidelity Independent Adviser publishes six monthly newsletters and three weekly newsletters. Its flagship publication, Fidelity Independent Adviser, has been published monthly for 11 years and reaches 40,000 subscribers.
Dion is also president and founder of Dion Money Management, a fee-based investment advisory firm to affluent individuals, families and nonprofit organizations, where he is responsible for setting investment policy, creating custom portfolios and overseeing the performance of client accounts. Founded in 1996 and based in Williamstown, Mass., Dion Money Management manages assets for clients in 49 states and 11 countries. Dion is a licensed attorney in Massachusetts and Maine and has more than 25 years' experience working in the financial markets, having founded and run two publicly traded companies before establishing Dion Money Management.