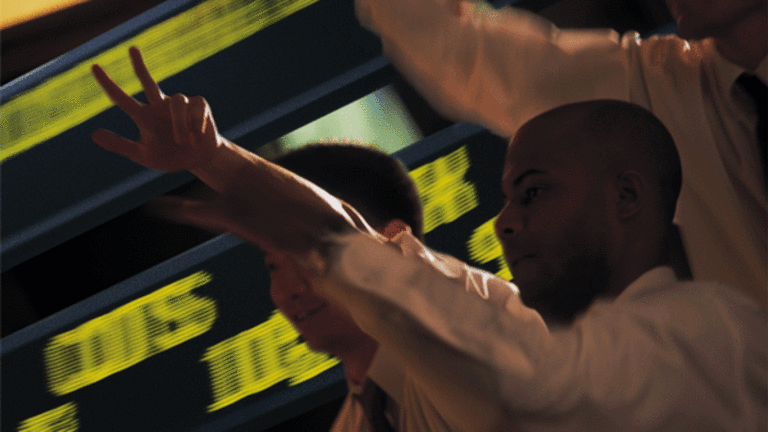 Precious Metals ETFs Get Thumped
During the summer, these ETFs were touted as refuges from inflation.
The sinking of precious metals exchange-traded funds in August drove home to investors the perils of jumping into the latest fad. Investors who piled into precious metals ETFs during the summer commodity buildup found their treasure hunting to be an unprofitable pastime in August.
At the bottom of ETF performance for the month were the 10 precious metals funds in the accompanying table. The dismal performance of these "store-of-value" vehicles brings into question the strength of the "flation" part of the currently fashionable "stagflation" forecasts, which means a period of rising prices together with a decline in business activity.
During the summer, these funds were touted as refuges from inflation. But as the U.S. dollar strengthened in August, precious metals prices fell.
While long-term holders of precious metals investments still hold profits, those who jumped on the end-of-the-financial-world bandwagon over the summer experienced grief in August. The recent slide was steep enough to populate all the performance numbers in the ETFs listed in the table with minus signs.
Three silver funds, a trio of gold entries, a pair of platinum funds and two diversified precious metal funds each collapsed by more than 12% during the month.
For once, gold didn't monopolize the spotlight, as two of the three silver funds each tumbled more than 20%, leading the group on the downside. The third silver ETF, the
UBS E Tracs CMCI Silver Trust
>
(USV)
, barely escaped falling by 20%, as it tumbled by 19.9% and remains down 20.9% for the most recent three months.
Richard Widows is a senior financial analyst for TheStreet.com Ratings. Prior to joining TheStreet.com, Widows was senior product manager for quantitative analytics at Thomson Financial. After receiving an M.B.A. from Santa Clara University in California, his career included development of investment information systems at data firms, including the Lipper division of Reuters. His international experience includes assignments in the U.K. and East Asia.