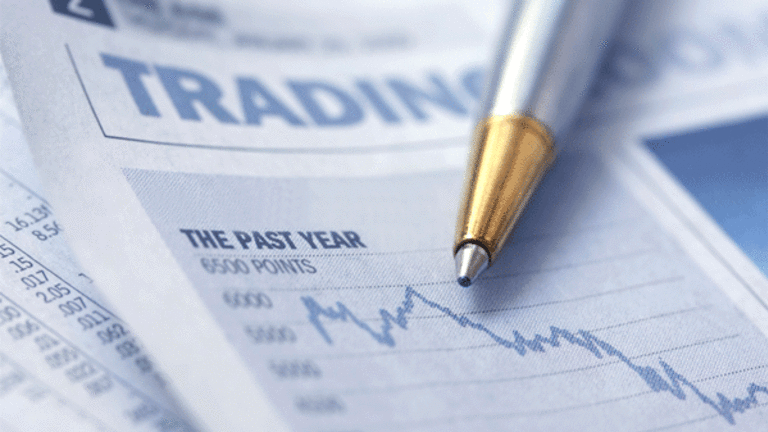 PowerShares Technical Fund Delivers on Promise
PDP has provided outsized performance in its short 13-month lifespan.
The PowerShares DWA Technical Leaders Fund (PDP) - Get Invesco DWA Momentum ETF Report is a little over a year old, and I believe it is delivering on its promise and backtest.
Gimmicky sounding ETFs are often very quickly dismissed from being serious investment choices, and successful backtests are often greeted with skepticism (I am guilty of that one sometimes) -- but in this case, both of those sentiments would have been wrong.
As you can see from the chart, PDP has outperformed the
S&P 500
, its benchmark index, by 10 percentage points, again that is just after 13 months of trading. That is a meaningful amount of alpha for a broad-based proxy in such a short time, and is consistent with the backtest. While others may be dubious of this, it is tough to be too critical of a fund that does what it says it's going to do.
There is some difficulty, however, in trying to analyze the fund for potential purchase. Despite every fund's boilerplate text warning you not to judge based on past performance, past performance is all you have to go on, along with the faith they can repeat their past performance.
The components of the fund are selected based on relative strength criteria as determined by
. Those criteria have worked before, there is no guarantee whatsoever that they will work in the future -- and there is no other analysis that can be done.
At PDP, the 3,000 largest U.S. stocks are screened for relative strength, the exact method is proprietary and the 100 "best" stocks go into the fund. This gets repeated quarterly.
Some will chirp about the 0.70% expense ratio, but if it continues to outperform in a similar way, I don't think the extra 60 basis points (compared to an
S&P 500
index fund) should be an obstacle.
Currently, the fund is heaviest in industrial stocks by a wide margin at 27% -- followed by energy at 12.59% and, surprisingly, financials at 11.52%.
I say "surprisingly" about financials, but a lot of the stocks in the sector have bounced, and the allocation says to me that PDP caught the bounce. I do not believe the bounce is warranted fundamentally but of course that does not matter. What matters is that some of them have bounced and the fund was there for it.
Anyone interested in trying to mix PDP into their portfolio needs to be aware of the heavy industrial exposure, and perhaps should look to reduce industrial exposure elsewhere, just in case industrials turn down before the PDP rebalances at the end of the quarter.
PowerShares has two other funds under the Technical Leaders brand:
PowerShares DWA Developed Markets Technical Leaders Portfolio
(PIZ) - Get Invesco DWA Developed Markets Momentum ETF Report
and
PowerShares DWA Emerging Markets Technical Leaders Portfolio
(PIE) - Get Invesco DWA Emerging Markets Momentum ETF Report
.
Both PIE and PIZ have shorter track records with mixed results.
PIZ is slightly outperforming
iShares MSCI EAFE ETF
(EFA) - Get iShares MSCI EAFE ETF Report
, but PIE is meaningfully lagging
iShares MSCI Emerging Markets ETF
(EEM) - Get iShares MSCI Emerging Markets ETF Report
. While I can't be certain, PIE's lag might be attributable to its 16% weight to Malaysia, which has struggled year to date.
The success of PDP and the mixed results for PIE and PIZ should say that this may or may not work universally.
PIE and PIZ might be too new to know for sure, but PDP seems to be proving its mettle.
At the time of publication, Nusbaum did not own any of the ETFs discussed, although positions may change at any time.
Roger Nusbaum is a portfolio manager with Your Source Financial of Phoenix, and the author of Random Roger's Big Picture Blog. Under no circumstances does the information in this column represent a recommendation to buy or sell stocks. Nusbaum appreciates your feedback;
to send him an email.