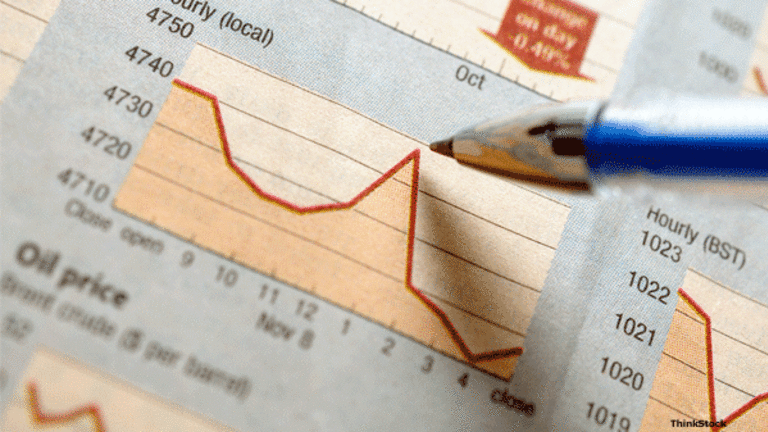 Outperform Stock Market With Lower Risk
The key is to own investments that don't correlate with one another.
The key is to own investments that don't correlate with one another.
The following commentary comes from an independent investor or market observer as part of TheStreet's guest contributor program, which is separate from the company's news coverage.
NEW YORK (
) -- Investors have become so accustomed to the notion of "risk on" and "risk off," many have cast aside one of the most hallowed principles of success. Reducing the possibility of loss (also known as "risk"), after all, requires assets that don't move in the same direction.
How does an ETF investor know whether his investments are zigging simultaneously, rather than zigging and zagging independently? There are a number of free Web tools, though I might recommend the
Select Sector SPDR tracker
for first-timers.
I often check correlation coefficients among ETFs in my client accounts. If there are too many high-positive correlations (0.75 to 0.99), I recognize the likelihood that those may not be distinguishing themselves from one another. If there are too many high-negative correlations (-0.75 to -0.99), I'm unlikely to be achieving anything more than what can be accomplished with two ETFs:
SPDR S&P 500 Trust
(SPY) - Get Report
and
iShares Barclays 20+ Treasury Bond
(TLT) - Get Report
.
Constructing a portfolio that has seven or nine or 11 or 15 ETFs, each moving without regard to any other investment, each offering its own potential for financial gain, would be akin to discovering the Holy Grail. It's not going to happen. On the other hand, you can combine a variety of low-correlating assets that concomitantly reduce risk and outperform popular market benchmarks.
For instance, over the past six months, the S&P 500 SPDR Trust has returned 6%. That doesn't sound too shabby, although risking the entirety of one's capital on an all-stock portfolio can be terribly unnerving.
Over the same six months, a portfolio with equal amounts of these seven ETFs significantly outperformed the S&P 500. What's more, the "collection" did so with a fraction of the risk. (Note: The risk is lower, both in terms of an aggregate "beta" and in terms of diversification vis-a-vis low-correlating assets.)
Now consider the correlation matrix below. In a world where correlations greater than 0.80 are the norm for stocks and commodities, the highest correlation between growth-oriented ETFs in this portfolio is less than 0.60.
I am not suggesting that you jettison your holdings. For one thing, keeping up with correlations can be more difficult than keeping up with the Kardashians. Secondly, beating the market with seven ETFs is a foolhardy financial pursuit, even when your foresight has a history of succeeding. (Review my November 2010 article:
"How My 7 ETFs Trounced The S&P 500."
That said, I encourage investors to check correlation coefficients. Make sure high-positive or high-negative correlations are in check, either by
committing to stop-loss limit orders
on each investment or by making a few adjustments to some of the positions in your account(s).
You can listen to the ETF Expert Radio Show
"LIVE", via podcast or on your iPod.
You can review more ETF Expert features
here.
Disclosure statement: ETF Expert is a Web site that makes the world of ETFs easier to understand. Gary Gordon, Pacific Park Financial or its clients may hold positions in ETFs, mutual funds and investment assets mentioned. The commentary does not constitute individualized investment advice. The opinions offered are not personalized recommendations to buy, sell or hold securities. At times, issuers of exchange-traded products compensate Pacific Park Financial or its subsidiaries for advertising at the ETF Expert Web site. ETF Expert content is created independently of any advertising relationships. You may review additional ETF Expert at the site.