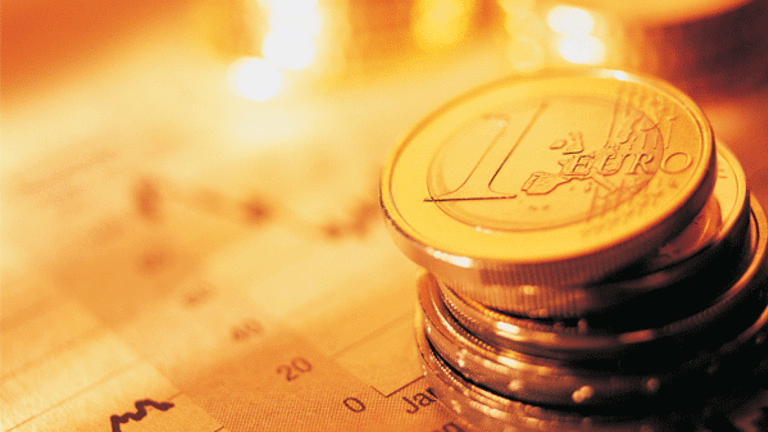 Oil ETFs: Still Crazy After All These Years
Investors looking for an ETF that accurately tracks the spot price of crude oil will be sorely disappointed.
By Gary Gordon of etfexpert.com
Oil ETFs miserably fail at replicating the spot price of West Texas Intermediate (WTI) crude. If you'd like to learn why this is so, you may wish to review a well-written
that explains contango and backwardation.
However, my goal is far more basic. I only wish to help investors visualize just how far off the performance mark an oil ETF can be.
The largest oil ETF,
United States Oil
(USO) - Get Free Report
, has $2 billion in assets. Yep ... that's "billion" with a "b." And the stated goal for USO is "to reflect the performance, less expenses, of the spot price of West Texas Intermediate (WTI) light, sweet crude oil."
How well did United States Oil do at achieving its stated goal over the last year or so? Well, from Feb. 2, 2009, to Feb. 23, 2010, the spot price of crude gained 100% from $40 per barrel to $80 per barrel.
In contrast, USO gained 35%.
Sure, there are a few other exchange-traded funds and notes that endeavor to replicate oil's movement in some way, shape or form. The
iPath S&P GSCI Crude Oil Total Return Index Note
(OIL) - Get Free Report
is a popular exchange-traded note. As a note, you actually have the credit risk of
Barclays Bank
(BCS) - Get Free Report
, as well as the volatility of the underlying futures contracts for the commodity. The reward? 35%.
Meanwhile, other ETF efforts that use commodity futures contracts,
United States 12 Month Oil
(USL) - Get Free Report
and
PowerShares DB Oil
(DBO) - Get Free Report
, did a little better, at 45% and 50%, respectively. In fact, they may even have accomplished their stated goals for the futures market.
Still, let's face it. Investors who invested in these oil ETFs did so because they were bullish on the commodity. Instead of getting 100%, they got one-third or one-half of the upside. That's more than a little bit of a performance disappointment.
Disclosure Statement: ETF Expert is a web log ("blog") that makes the world of ETFs easier to understand. Gary Gordon, MS, CFP is the president of Pacific Park Financial, Inc., a Registered Investment Adviser with the SEC. The company and/or its clients may hold positions in the ETFs, mutual funds and/or index funds mentioned above. The company does not receive compensation from any of the fund providers covered in this feature. Moreover, the commentary does not constitute individualized investment advice. The opinions offered herein are not personalized recommendations to buy, sell or hold securities. Investors who are interested in money management services may visit the Pacific Park Financial, Inc. Web site.
Gary A. Gordon, MS, CFP is the president of Pacific Park Financial, Inc. He has more than 20 years' experience as a personal coach in money matters, including risk assessment, small business development and investment. Gordon is often asked to consult as an educator. He has taught financial concepts in Mexico, Singapore, Hong Kong and Taiwan. He also wrote the draft copy for a McGraw-Hill publication, Maverick Investing. Gordon hosts "In the Money with Gary Gordon" on San Diego's 1700 AM and writes commentary for the International Business Times as well as TheStreet.com.