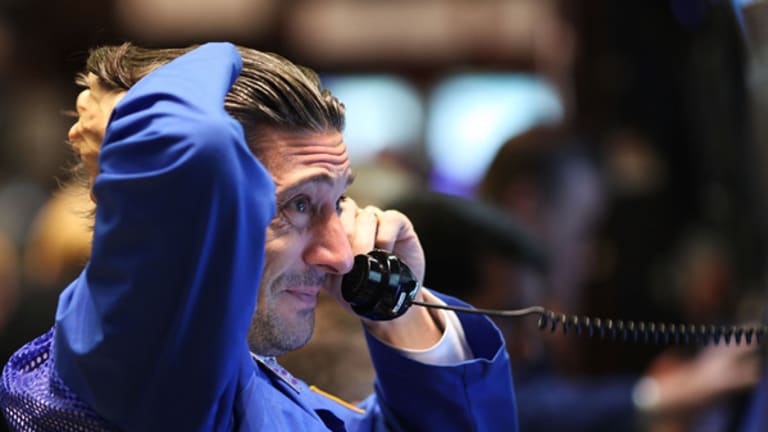 NYSE Moving ETF Listings to Arca
The move signals the growing popularity of electronic trading.
NYSE Euronext (NYX) , the parent of the New York Stock Exchange, expects the primary listing for the 162 exchange-traded funds that currently trade on the floor of the Big Board to move to the NYSE Arca electronic trading platform by year's end.
ETFs are baskets of securities that trade throughout the day on an exchange, like stocks.
The NYSE says the move was initiated by specialist firms themselves, in conjunction with the ETFs' sponsors. The four NYSE specialist firms that trade ETFs,
LaBranche
(LAB)
; Bear Hunter, a unit of
Bear Stearns
(BSC)
; Spear, Leeds & Kellogg, a unit of
Goldman Sachs
(GS) - Get Report
, and SIG, already act as lead market makers on the NYSE Arca.
Brokers will also be able to trade ETFs on NYSE Arca.
Currently 29 ETFs list on NYSE Arca, 10 of which launched this year and 19 that transferred from other exchanges. The most recent addition was the
iShares Dow Jones EPAC Select Dividend Index Fund
(IDV) - Get Report
, which was launched last week.
According to the NYSE, the NYSE Arca's electronic platform handled 42% of ETF trading volume in the first quarter and is the single largest liquidity pool for these products in the U.S., with daily average volume of 530 million shares. While the move only affects ETFs, and not their constituent stocks, it's a sign of the NYSE Arca's growing popularity as the Big Board moves away from its traditional floor-trading model.