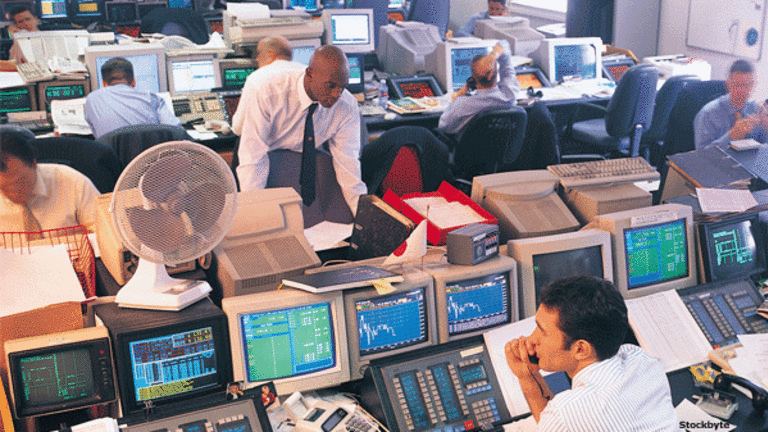 Publish date:
Niche ETFs Offer Specialized Exposure but No Shortcuts
Here's why it's important to look under the hood of narrowly focused exchange-traded funds.
Here's why it's important to look under the hood of narrowly focused exchange-traded funds.
NEW YORK (TheStreet) -- Microsoft (MSFT) - Get Report reported earnings after the close on Thursday, and by now it is well known that the company missed earnings per share estimates, was light on revenue, hasn't quite gotten it right with the Windows 8 operating system and has to deal with what appears to be a deteriorating PC market.
The market reaction on Friday was to take the stock down 11%, which is a huge move relative to the company's recent history.
Microsoft is still mega-cap company, the third largest in the
S&P 500
, and so it has a large presence in just about every technology-focused ETF.
Before the earnings report, it had an 8.5% weighting in the
PowerShares QQQ
(QQQ) - Get Report
, although that weighting has fallen to 7.6%. It has an even larger weighting in the
iShares US Technology ETF
(IYW) - Get Report
.
It is very common in sector ETFs, country ETFs and other specialized funds to have very large positions in one or two stocks. For example, the
Vanguard Telecom Services ETF
(VOX) - Get Report
allocates a combined 45% to
AT&T
(T) - Get Report
and
Verizon
(VZ) - Get Report
, and the
Global X Lithium ETF
(LIT) - Get Report
has 23% in
FMC
(FMC) - Get Report
.
Sticking with the example of the Lithium ETF, the story behind the fund is simple to understand. Lithium is used in batteries for electric cars. If electric cars ever truly proliferate and battery technology doesn't evolve away from using lithium, then it stands to reason that the companies underlying LIT would do very well.
When LIT first debuted, the largest holding was Chilean miner
Quimica Y Minera
(SQM) - Get Report
, at what was 20% of the fund. In the last two years, however, SQM has declined by 40%, its weight in LIT now is only 10% and its decline has contributed to LIT's 40% decline.
SQM has been held back by weak performance in general for materials companies, and Chile's equity market has been in a down trend more often than not for the last two years. It is also possible the slower growth in electric car sales has hurt the company, but lithium actually only accounts for a small portion of SQM's revenue.
Not every specialized ETF has 15% or 20% in a single stock. The largest holding in the
PowerShares Cleantech Portfolio
(PZD) - Get Report
is
Johnson Controls
(JCI) - Get Report
, which has only a 3.2% weighting.
It is a misconception that ETF investors don't need to devote time to studying individual stocks. In considering a specialized fund, investors must spend time understanding the country, sector or theme that is the fund's focus. They must also study the makeup of the fund.
It will be difficult for VOX to do well if Verizon declines significantly. The same could have been said of LIT and SQM when that fund started trading, and sure enough, both have had large declines. This makes keeping tabs on especially large holdings an important part of using specialized ETFs.
If shares of Johnson Controls were to plunge, the effect on PZD would be negligible, because of the stock's small weighting within the fund.
But this particular example raises another question about niche funds. Johnson Controls has been publicly traded for decades and is known for making car parts. It would be worth looking into whether it actually has anything to do with clean technology. It would be a good idea to look at several of the companies in the fund to make sure PZD actually provides exposure to the targeted theme.
As it turns out, JCI has evolved such that it a reasonable position in a clean tech fund.
ETFs are tools for diversification, but there are no shortcuts to investment success.
At the time of publication, Nusbaum held no shares in securities mentioned, but many of his firm's clients owned IYW.
This article is commentary by an independent contributor, separate from TheStreet's regular news coverage.
This contributor reads:
On Twitter, this contributor follows: