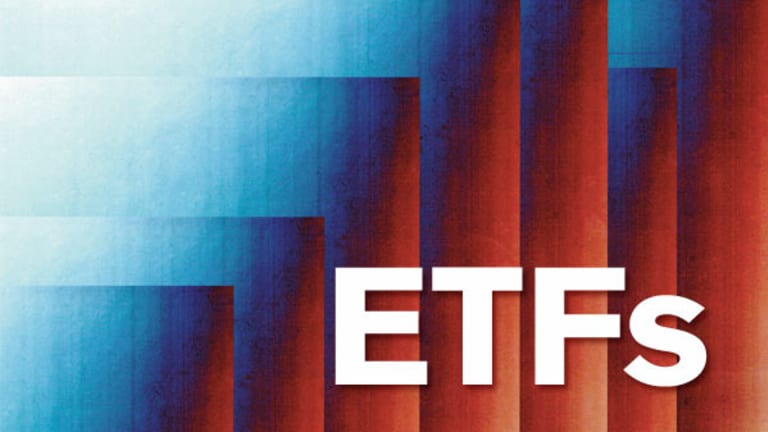 NEW YORK (
) -- On the heels of the
First Trust CBOE S&P 500 VIX Tail Hedge ETF
(VIXH)
launch a few months ago, PowerShares is listing a competing VIX-hedged fund with the
PowerShares S&P 500 Downside Hedged ETF
(PHDG) - Get Invesco S&P 500 Downside Hedged ETF Report
.
The funds are similar in that they use the CBOE Volatility Index, commonly known as the VIX, to try to protect against large declines in the market.
But the specific ways in which they do this are very different. VIXH continuously maintains a 1% position in VIX front-month calls. PHDG, on the other hand, bills itself as actively managed to own various combinations of equities via the
S&P 500
, cash and VIX futures.
More specifically, PHDG uses a rules-based methodology that appears to be very complicated.
>>Don't Avoid Dividend Paying Stocks in 2013
The simple part first: The default weighting for cash is either zero or 100% (excluding the exposure to VIX futures). If the market has gone down 2% or more in a five-day period then the fund will go to cash.
From there, the calculations for determining VIX futures exposure become very complicated. The methodology looks at realized volatility in different ranges covering 0-10%, 10-20%, 30-45% and 45-60%. Within each range there are three different possible VIX futures exposure levels depending on whether the trend in volatility is rising, flat or declining.
Although it will be a very rare event that causes realized volatility to rise to more than 45%, there are potentially 12 different position sizes in VIX futures that the fund could take, with the maximum being 40%.
Unfortunately neither the fund's
nor its
Web page
contains this information. It is easy to track changes in the fund's positioning as like most ETFs the holdings are fully transparent, but it may difficult to understand exactly how the fund is positioned.
>>In 2013, Resolve to Stop Overtrading
The First Trust CBOE S&P 500 VIX Tail Hedge ETF (VIXH) is easier to understand. It maintains the same 1% in VIX options, and most of the time the options are expected to expire worthless, creating a measurable and predictable performance drag.
It should be noted that the idea behind VIXH is that the periods of extreme volatility that come along every so often are when this fund will do well, and First Trust says the fund will offer a superior result over the entire stock market cycle.
Protection against the downside has a price when the market is doing well. Although this price is reasonably predictable with VIXH, it is not so with PHDG because of the more dynamic allocation strategy.
One fundamental cornerstone of investing is to keep it simple. Over the course of the next stock market cycle, PHDG could certainly do exactly what PowerShares hopes by avoiding a large decline, but the fund is not simple.
>>Jim Cramer: Real-World Deals
It will be difficult for many investors to fully understand, including financial advisers who need to explain the products they have chosen for their clients, and this could make it difficult for the fund to attract assets.
At the time of publication, Nusbaum had no positions in securities mentioned.
This article is commentary by an independent contributor, separate from TheStreet's regular news coverage.
This contributor reads:
On Twitter, this contributor follows: