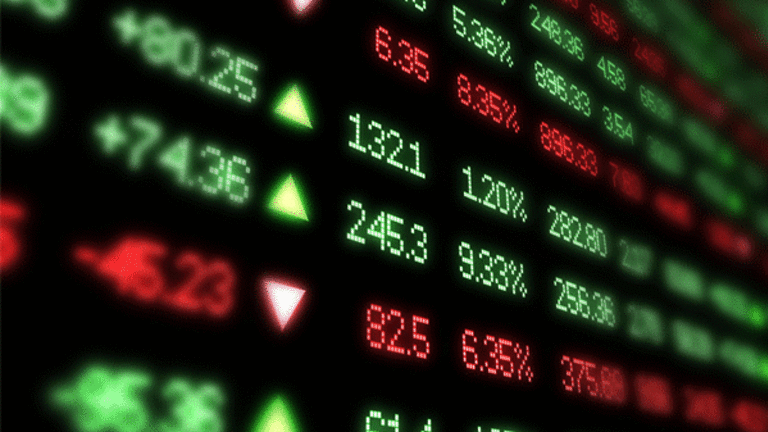 New Funds Limit the Risks of Bond Investing
Even in rough markets, defined-maturity mutual funds and ETFs should give predictable returns.
NEW YORK (
) -- Plenty of financial advisers are wary of bond exchange-traded funds and mutual funds.
The problem is that bond ETFs and mutual funds sink when interest rates rise. The drop could be particularly steep in this cycle, because bonds have reached sky-high levels after rallying for years.
If rates rise by one percentage point next year,
iShares Barclays Aggregate Bond ETF
(AGG) - Get Report
could fall by more than 4%.
To avoid trouble, many advisers suggest buying individual bonds. While individual bonds can rise and fall, they usually repay principal on maturity dates. That makes individual bonds sound choices for investors who need to have a certain amount of money on a particular date.
Say you plan to
in 2015. You could buy a municipal bond that matures on the date the money is due.
Also see: 10 Cities Where You Can Retire Without A Car >>
But individual bonds can be risky. If a bond defaults, the investor could lose some or all of the principal. And bonds can be expensive to trade for investors with limited budgets. That's why many retail investors prefer funds that offer broad diversification and modest prices.
Now ETFs have appeared that offer some of the best features of funds and individual securities. The ETFs invest in securities that will mature in a certain year, such as 2014.
That way, investors have a good idea of what their returns will be. And because the defined-maturity funds hold broad portfolios, they offer diversification.
Entrants in the field include
iShares
, which offers a line of municipal ETFs, including
iShares 2016 S&P AMT-Free Municipal ETF
(MUAE)
. Guggenheim offers ETFs that hold high-yield and investment-grade corporate bonds, including
Guggenheim BulletShares 2015 High Yield Corporate Bond
(BSJF)
.
To appreciate the advantages of the new funds, consider an investor who must pay college tuition in five years. To cover the tab, the parent could invest in Treasuries. Those provide security, but five-year Treasuries currently yield only 0.61%.
For a richer payout, you could buy
Guggenheim BulletShares 2017 Corporate Bond
(BSCH)
, which yields 1.67%. Corporate bonds can default.
But Guggenheim holds investment-grade issues that are likely to survive for the next five years. If a few issues do go bad, the returns should still be solid because the fund holds 186 different securities.
Those who can tolerate more risk can get a yield of 5.21% with Guggenheim
BulletShares 2017 High Yield Corporate Bond
(BSJH)
, a fund that holds 64 bonds.
Tax-free investors can try
iShares 2017 S&P AMT-Free Municipal
(MUAF)
, which yields 0.65%. That is the equivalent of a taxable bond that yields about 1.1% for high-income investors.
The iShares fund, which tracks a high-quality benchmark, has 86% of its assets in bonds that come with the top two ratings, double-A and triple-A.
You can get a higher yield with
Fidelity Municipal Income 2017
(FMIFX)
, a mutual fund that delivers a tax-free yield of 0.96%.
The Fidelity fund yields more because it is an actively managed fund that tries to outdo its benchmark. To boost returns, the portfolio managers sometimes take bonds that are rated triple-B, the lowest rung in the investment-grade universe. The Fidelity portfolio currently has 60% of assets in securities rated double-A or triple-A.
Also see: The Poorest Counties in Every State in America >>
The defined-maturity ETFs can be sound choices for retirement savers. Say you plan to retire in 20 years, and you want to hold bonds. You could buy a 20-year bond. But that is a bad bet because rates are low. If rates rise, you could be stuck holding a low-yielding security.
To spread your risk, build a ladder with defined-maturity ETFs. To do that, you buy ETFs with a maturity dates of 2013, 2014 and so on. That way you have assets maturing every year that can be reinvested. If rates rise, you can enjoy some higher yields.
Investors who hold the funds until maturity should receive fairly predictable returns. Fidelity portfolio manager Mark Sommer says that you can get a rough idea of what his annual returns will be by checking the
Securities and Exchange Commission
30-day yield. A fund that yields 1.0% is likely to deliver annual returns of about that much.
But there could be some variations. The funds mature on specific days, such as July 1. Because it is impossible to find 80 bonds that all mature on the same day, the portfolio managers must include securities that mature before and after the date.
When bonds mature early, the managers hold cash until the final date. If the bonds mature after the target date, the managers must sell the securities before the maturities and distribute the proceeds to shareholders. So if you pay $25 for shares, you may not get that exact amount back on maturity. But the funds should prove fairly reliable and enable cautious investors to make careful plans.
This article is commentary by an independent contributor, separate from TheStreet's regular news coverage.
Stan Luxenberg is a freelance writer specializing in mutual funds and investing. He was executive editor of Individual Investor magazine.