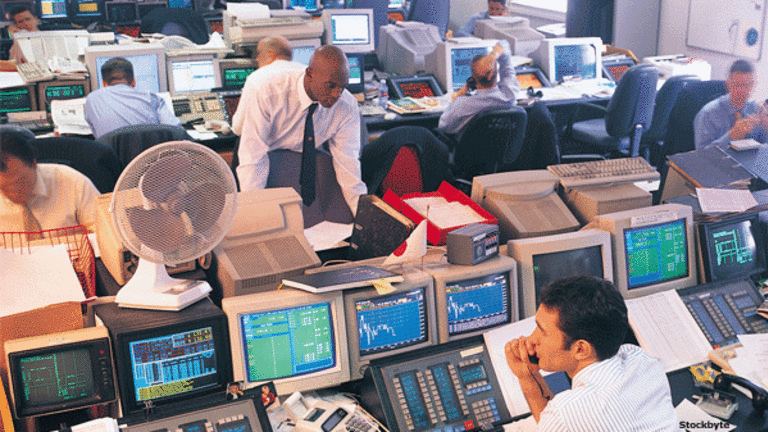 New ETNs Dive Into IPO Mania
Investors should be mindful of the potential risk in UBS's two new investment vehicles for Internet and social media IPOs.
NEW YORK (TheStreet) -- If ever any exchange-traded products were going to be fodder for skeptical debate, the new eTracs Internet IPO ETN (EIPO) and the 2X Leveraged eTracs Internet IPO ETN (EIPL) would be it. UBS (UBS) - Get Report, the bank underlying the notes, came to the market very quickly to capitalize on the newest mania of social media and new internet IPOs.
Each ETN tracks the same index with the only difference being the leverage for EIPL. The current index is a "who's who" of all most popular recent Internet IPOs. Some of the prominent holdings are
LinkedIn
(LNKD)
,
Pandora
(P)
and
Open Table
(OPEN)
. There are also foreign stocks in there like Russian search engine
Yandex
(YNDX) - Get Report
and Chinese social networking company
Renren
(RENN) - Get Report
.
The indices rebalance monthly and can also be reconstituted monthly so a company like
Zillow
(Z) - Get Report
could be in the index as soon as the July 31 rebalance/reconstitution. Once a company has five trading days (with volume) under its belt it is eligible for consideration for the end of that month. Obviously this means the index will not capture any first-day frenzies but ensure the index will remain on top of the trend.
It seems pretty obvious that UBS wants the fund to be able to quickly own any of the other companies that are candidates for IPO like
Facebook
,
Twitter
,
Groupon
,
Kayak
or any other companies that will come on the horizon.
In looking at an exchange traded note it needs to be understood that the product represents an unsecured debt obligation of the issuer, again in the case UBS. The notes don't actually own anything, they simply promise to replicate the basket they are tracking. ETNs do a good job of tracking their respective underlying indices but a failure of UBS, an extremely remote possibility, would mean a wipeout for note holders. The expense ratio for both of the notes will be 0.58% and of course there will be no dividends paid.
In the few days of trading so far there has been essentially no volume, so the potential volatility is not evident in the trading. But both notes stand to be incredibly volatile. Since its debut in May, Renren is down 43%, in 2010 Open Table was up 163% and in its short time trading LinkedIn has doubled from its IPO price, then fell 30% in its first month of trading and subsequently rallied 62% from the June low.
That UBS is being opportunistic with these products is only a negative to the extent that potential investors or traders of these notes don't realize the element of opportunism. The stocks in the segment are hot and supposedly full of potential which creates greed on the part of certain market participants and UBS is trying to make money off that greed by offering another choice in the social media niche.
The funds are likely to become more popular, especially if Facebook and Twitter ever go public. Investors are right to be skeptical of the new companies as the valuations are very high and the earnings are very low. If there is one difference between now and the late 1990s, it is that more people realize that stratospheric valuations are not sustainable and that 2% to 3% of a portfolio invested in something very speculative will not have the same negative consequence that 30% to 40% in something very speculative will.
This week's
Barron's
cover story proclaims this space to be a bubble, but for now I think the word mania is more appropriate and these two notes allow people to either bet that this time is different or to bet on the space's downfall by selling the notes short.
Readers Also Like:
>> 
Rating the Hacker Threat Level
>> 
Netflix Price Hike Has Investors at Odds
At the time of publication, Nusbaum was long XXX, although positions may change at any time.
Roger Nusbaum is a portfolio manager with Your Source Financial of Phoenix, and the author of Random Roger's Big Picture Blog. Under no circumstances does the information in this column represent a recommendation to buy or sell stocks. Nusbaum appreciates your feedback;
to send him an email.