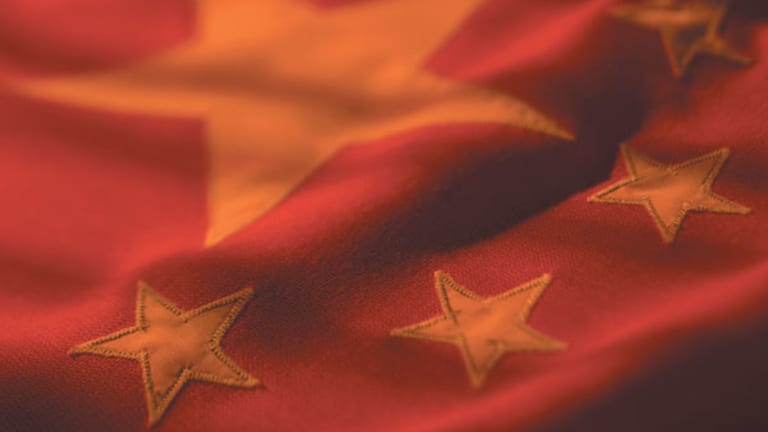 New ETF Offers Direct Access to China's A-Shares
The new DB X-Trackers Harvest CSI 300 China A-Shares Fund is noteworthy because competing funds offer only indirect exposure to Chinese A-shares.
NEW YORK (TheStreet) -- The DB X-Trackers Harvest CSI 300 China A-Shares Fund (ASHR) is generating a stir in the exchange-traded fund universe, because it's the first ETF to own shares directly of Chinese A-shares.
Other ETFs, such as the PowerShares China A-Share Portfolio (CHNA) - Get Loncar China BioPharma ETF Report and the Market Vectors China ETF (PEK) - Get VanEck Vectors China Growth Leaders ETF Report
have offered exposure to these Chinese stocks, but only indirectly, via futures contracts.
It's not easy for non-Chinese investment firms to buy A-shares. They must be granted status as a qualified foreign institutional, and neither PowerShares nor Market Vectors enjoys that status.
There is a potential advantage, of course, in owning shares directly instead of owning futures contracts or other derivatives. There are no dividends from futures contracts. What's more, during market crises, owning futures contracts exposes an investor to counterparty risk.
ASHR and PEK both track the CSI 300 Index, so they offer exposure to the same stocks. Financials are the largest sector in ASHR and PEK, and make up 38% of ASHR. Industrial make up 13%, and consumer-discretionary stocks make up 11%.
The new DB fund has 300 holdings, so it does not take much single-stock risk. China Minsheng Bank is the largest holding in the fund at 4.2%. Fund provider Deutsche Asset & Wealth Management reports that the underlying index has a trailing dividend yield of 2.41%, which, after accounting for the fund's 1.08% expense ratio, could put the yield of the fund at 1.33%.
The expense ratio may seem high, but as noted above, accessing the Shanghai market is complicated and expensive, and investors who want that access are going to have to pay for it.
The question is whether you want the exposure in the first place. The Shanghai Composite Index, very similar to the CSI 300, has lagged the cheaper iShares China Large Cap ETF (FXI) - Get iShares China Large-Cap ETF Report for two and five years, but so far this year FXI, which like ASHR is also heavily weighted in financial stocks, is lagging slightly.
In a recent article we considered research from Emerging Global Advisors and that firm's belief that the best way to access China and other emerging markets is through sectors that capture internal growth via consumer stocks and technology. The Shanghai Composite and FXI are both down this year, but the Guggenheim China Technology ETF (CQQQ) - Get Invesco China Technology ETF Report is up a whopping 43% this year, and the Global X China Consumer ETF (CHIQ) - Get Global X MSCI China Consumer Discretionary ETF Report is up 4%.
Looking forward, most of the risks to the China investment theme are focused on the financial sector. Nonperforming loans, ghost cities, excess debt and other forms of overcapacity are direct threats to the financial sector. That does not mean that financials must underperform, but quite clearly ASHR's results hinge on that sector.
ASHR was seeded with $108 million in assets, which leads Index Universe to conclude that this will be a "game changer" for Deutsche in the ETF industry. Of more interest to investors will be what other products Deutsche offers using its access to China's A-shares.
At the time of publication, Nusbaum had no positions in stocks and ETFs mentioned.
This article is commentary by an independent contributor, separate from TheStreet's regular news coverage.