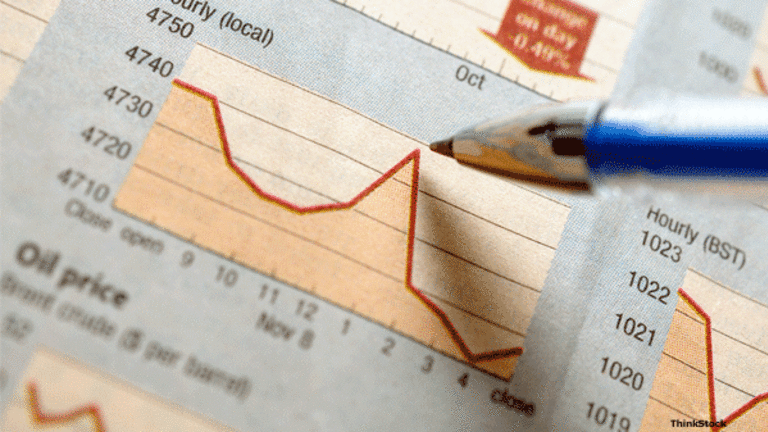 New ETF Is Backed by Powerful Research
The Cambria Shareholder Yield ETF bases its strategy on the work of economists. Investors in the fund need to take a long-term view.
The Cambria Shareholder Yield ETF bases its strategy on the work of economists. Investors in the fund need to take a long-term view.
NEW YORK (
) -- In the last few years investors have come to place a far greater importance on dividends than in recent past decades.
Dividends of course represent a return of capital to investors, but they are not the only way to return capital. Companies can also buy back shares and retire debt.
A new actively managed exchange-traded fund,
Cambria Shareholder Yield ETF
(SYLD) - Get Report
, focuses on stocks that are returning capital to shareholders in these three ways. Cambria hopes it will be an attractive proxy for a broad-based domestic equity fund.
SYLD will own 100 stocks and charge a reasonable 0.59% expense ratio -- reasonable in relation to actively managed ETFs.
Also see: Should You Quit Highflying ETFs? >>
At the sector level, the fund is heaviest in financials, at 20%, followed by n consumer discretionary at 17% and technology at 15%. The sector allocation doesn't look much different than the
SPDR S&P 500
(SPY) - Get Report
.
The individual holdings look nothing like SPY, however. The 100 stocks are targeted to have equal weighting but the fund has a decidedly small cap orientation. The minimum market cap for inclusion is $200 million and 44% of the holdings have market caps below $5 billion.
Companies are chosen through a proprietary algorithm that rates companies in paying dividends, buying back stocks and paying off debt. The fund's literature makes it very clear that just focusing on dividends is inferior to SYLD's approach of looking at all three metrics. Indeed to the extent it is not a dividend oriented fund, SYLD will only pay one dividend per year.
Also see: New Emerging-Markets Bond Fund Targets Commodity Countries >>
Like the
AdvisorShares Cambria Global Tactical ETF
(GTAA)
, the firm's other ETF, there is plenty of research behind SYLD's methodology.
SYLD's is built upon work done by Robert Shiller and, to a lesser extent, Jeremy Schwartz. They each conducted their own research to conclude that the above-mentioned free-cash-flow metrics provide superior returns.
But again, SYLD should not be expected to have a high yield. Investors should buy the fund because they believe its strategy will provide superior returns going forward.
The current mix of holdings appears to have a bias toward volatility. Nine of the top 10 holdings have betas greater than 1.00. Beta is a measure of volatility where the S&P 500 has a beta of 1.00 and stocks with betas greater than 1.00 are generally more volatile. It is not a shock that funds skewing a little smaller would have the potential for more volatility. If the current positive environment for stocks continues then it is likely that SYLD will outperform.
The thesis behind SYLD focuses on long-term results. This means that SYLD investors must have patience. As an actively managed fund, SYLD could look much different by the time the next large decline comes along, but with its current roster of names I would expect SYLD to go down more than the broad market.
Also see: Home Price Gains to Slow Down >>
Again buying the fund is to believe in its methodology over the long term, not its performance during a six-month correction in the stock market.
At the time of publication, Nusbaum had no positions in securities mentioned.
This article is commentary by an independent contributor, separate from TheStreet's regular news coverage.
This contributor reads:
On Twitter, this contributor follows: