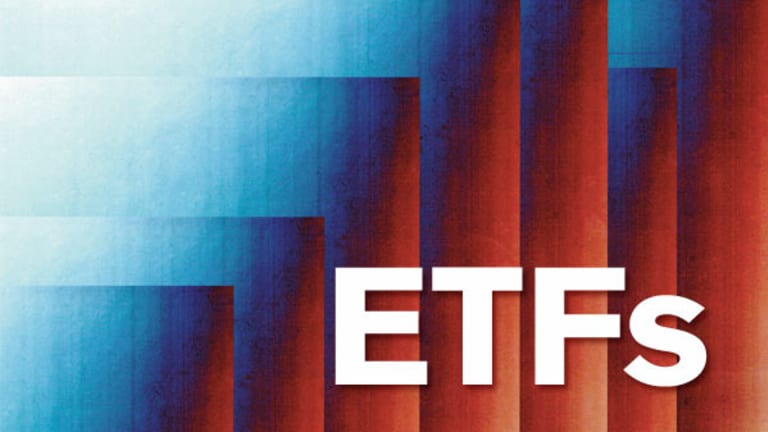 New Emerging Markets ETF Seeks Superior Diversification
Equal weighting broadens exposure to faster growing segments.
Equal weighting broadens exposure to faster growing segments.
NEW YORK TheStreet In its brief history, ETF provider EG Shares has come out with several very innovative funds. After a bit of a hiatus from new fund issuance the firm is back with its latest fund which is the EG Shares Emerging Markets Core ETF (EMCR) . As the name implies the fund is a broad-based emerging markets equity index fund, meant to be used as a core portfolio holding.
The country methodology caps 15% each to China, South Africa and India. An additional 10% goes to Brazil, 8.8% to Russia and 7.5% each to Chile, Malaysia and Mexico before getting much smaller. Most of the broad funds from EG Shares are BRICS heavy -- the "S" stands for South Africa -- which often means other countries have little influence on the fund or are avoided altogether.
This is the case with EMCR. The countries missed include most of Eastern Europe and Turkey, Asian markets like Indonesia and Thailand and the smaller countries in Latin America.
EMCR's sector weightings are 17.5% each to consumer staples and consumer discretionary, 16% in financials and 10% in industrials. The rest of the sectors get mid-single digit weightings.
Often, broad-based emerging markets funds are very heavy in financial stocks, for example
iShares MSCI Emerging Markets Index Fund
(EEM) - Get Report
has 24% in financials. If the world financial crisis has another shoe to drop then a fund like EMCR and its smaller exposure could fare better.
The biggest point of differentiation of this fund compared to longstanding funds like EEM is that the individual stocks held in the fund are equal weighted not market cap weighted. The fund owns all the usual names found in other broad-based funds like
Vale
(VALE) - Get Report
and
Lukoil
(LUKOY)
but they are equal weighted, which means that EMCR has an average market cap of $12 billion compared to $35 billion for EEM.
The objective of equal weighting is to broaden the exposure to what EG Shares calls less mature parts of the emerging markets universe which may offer more long-term growth potential. Just about every country on the planet has one or more large banks, at least one large oil company and a large telephone company. These tend to dominate these markets. EG Shares believes the new fund will address this issue and deliver a long-term result that is the product of what they would say is superior diversification.
Thus far this article has compared EMCR to broad-based emerging markets funds from other providers and looked at why EG Shares believes the equal weighting to be superior over the more common market cap weighting. Oddly enough, EG Shares has one of these "inferior" broad-based market cap weighted funds: the
EG Shares GEMS Composite ETF
(AGEM)
. According to Google Finance, AGEM has $13.65 million in assets, low by ETF standards, but it is not clear whether EG Shares will shut AGEM down in favor of the different weighting strategy offered by EMCR.
At the time of publication, the author was long VALE as a client holding.
This article is commentary by an independent contributor, separate from TheStreet's regular news coverage.
This contributor reads:
On Twitter, this contributor follows: