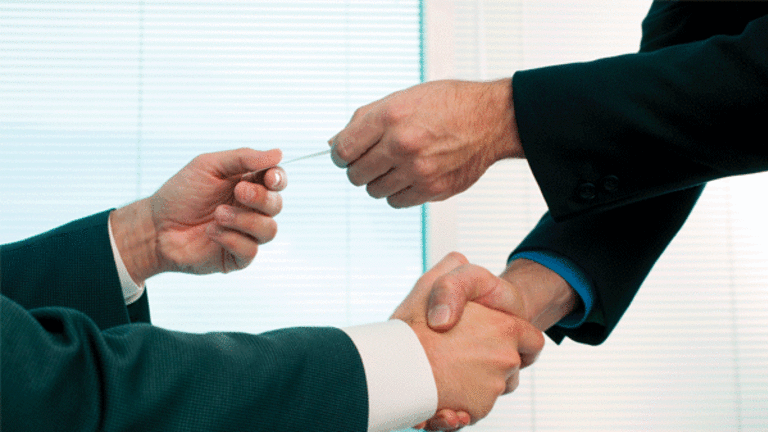 New Dividend ETF Has Unique Strategy
The Revenue Shares Ultra Dividend Fund looks interesting, but it may be very sensitive to rising interest rates.
The Revenue Shares Ultra Dividend Fund looks interesting, but it may be very sensitive to rising interest rates.
NEW YORK (TheStreet) -- ETF provider Revenue Shares was one of the first companies to enter the so-called "smart beta" exchange-traded fund space by offering a suite of ETFs that weighted indices by revenue instead of market capitalization, earnings, dividends or other fundamental metrics.
The funds have generally done well vs. their market-cap-weighted counterparts. In the trailing 12 months the flagship
Revenue Shares Large Cap ETF
(RWL) - Get Report
is up 23% compared with a gain of 16% for the
S&P 500
.
It has been a while since Revenue Shares launched a new product, but it is doing so this week with the
Revenue Shares Ultra Dividend Fund
(RDIV) - Get Report
.
The big idea is to offer a dividend fund with revenue weighting to help investors find yield. Investors likely will continue to search for yield as interest rates should remain artificially low for an extended period even if the
Federal Reserve
does reduce its asset purchases later this year.
Specifically, the fund will pull together the 60 stocks with the "highest average quarterly dividend yields over the past 12 months" and weight those 60 stocks based on revenue. The universe for potential constituents will come from the S&P 900, which takes in the large-cap S&P 500 plus the mid-cap S&P 400.
The methodology limits any single stock's exposure to 5% of the fund, and there is a 25% limit for any single industry. RDIV will rebalance and reconstitute quarterly, and the expense ratio will be 0.49%. Revenue Shares reports that RDIV's underlying index has a yield of 4.92%, which could put the fund's yield at 4.43%, but as is the case with all ETFs any future dividends could differ from the trailing yield.
As with the
PowerShares S&P 500 Low Volatility Portfolio
(SPLV) - Get Report
, utilities are the largest sector in RDIV, accounting for 39% of its holdings. Utilities make up a sector, not an industry, which allows these stocks to exceed the 25% threshold.
Telecom is the second largest, at 16%, followed by consumer staples at 12%. Other sectors account for much smaller portions of the fund, but investors should note that this ETF has no exposure to the health care sector.
Revenue Shares may struggle to attract assets to RDIV as it is coming so late to the dividend ETF space.
All of the large ETF providers have at least one fund in this niche, and many have more than one. The first dividend ETF was the
iShares Select Dividend ETF
(DVY) - Get Report
, which has $12 billion in assets and started trading in 2003.
The largest dividend fund is the
Vanguard Dividend Appreciation ETF
(VIG) - Get Report
with $17 billion. Of the 63 dividend funds tracked by ETF Data Base, 12 have assets greater than $1 billion. There is plenty of demand for dividend funds, and although there are quite a few very large funds, there are 10 more with assets less than $20 million.
Although the index can target both large- and mid-cap stocks, the high-yielding stocks are weighted by revenues, so the fund is dominated by large-cap companies. Approximately 47% of the fund is in 10 large-cap stocks.
The bigger risk to the fund will be its potential sensitivity to interest rates. When the Fed hinted it might reduce its asset purchases, SPLV, with its 30% weighting in utilities, fell 7.3% in late May and June. The S&P 500 fell only 4.5% during the same period. RDIV could be more sensitive to rising interest rates because it obviously has more exposure to utilities.
At the time of publication, Nusbaum had no positions in securities mentioned.
This article is commentary by an independent contributor, separate from TheStreet's regular news coverage.