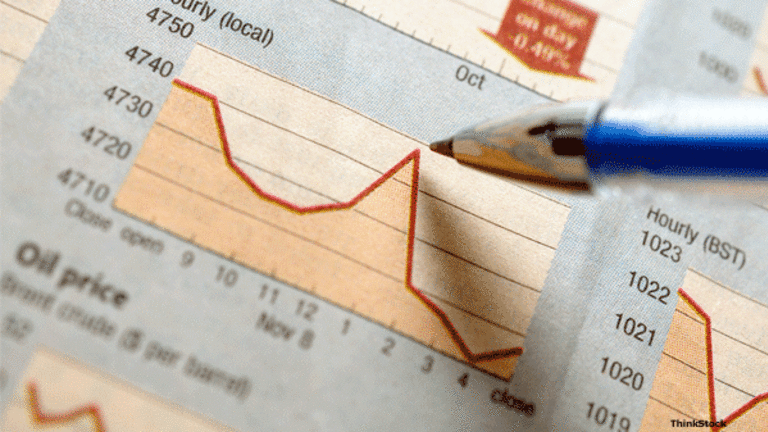 New BDC Fund Offers High Yields, Potentially High Risks
Business development company portfolios tend to be very diversified but often own lower quality, more speculative assets.
NEW YORK (TheStreet) -- In a zero percent interest rate world investors are continually looking for new yield opportunities. ETF provider Van Eck hopes investors will consider the new Market Vectors BDC Income ETF (BIZD) .
BDC in the name of the fund stands for business development company. BDCs are professionally managed pools of capital offering retail investors access to private equity-like funds.
BDC portfolios tend to be very diversified but often own lower quality or more speculative assets which allow them to have very high distribution yields. The current yield for the underlying index is approximately 7.6% which after accounting for the fund's 0.40% expense ratio could put the yield at 7.2%. It is important to realize that with all ETFs any future dividend amounts can change. The yield may or may not be 7.2% but BDCs are typically income vehicles and that is a primary objective of the fund.
The fund uses a market cap weighting method which results in
Ares Capital
(ARCC)
and
American Capital
(ACAS)
being the largest holdings in the fund with each having approximate 15% weightings. There are 25 holdings in all.
One issue is likely to create confusion surrounding the total expense of the fund. As mentioned above the expense ratio is 0.40%. This is payment to Van Eck for managing BIZD which seems in line or even relatively inexpensive for a specialized ETF. However each of the constituent holdings charges fees. Remember, each holding is a professionally managed pool of capital along the lines of a private equity fund and the expenses charged by the underlying BDC are much more than ETF investors will be accustomed to. The relevant term is acquired fund fees and expenses or AFFE which must be disclosed in the literature of the fund of funds and in the case of BIZD the AFFE is expected to 7.16%.
To be clear it is not BIZD that charges 7% but the underlying BDCs in the fund. The AFFE accrues to Ares Capital, American Capital and the other BDCs in the fund.
Obviously anyone buying a BDC believes that the underlying portfolio will more than recover the expense ratio and the dividends paid out which highlights the risk in owning a BDC. Depending on how the portfolio is structured, an adverse event could have a meaningful impact on performance.
Many BDCs are well diversified. For example ARCC's portfolio has 150 holdings and of course buying many BDCs in an ETF offers further diversification versus picking one or two BDCs and being wrong about the ones chosen.
It is important to realize the general risk that goes with investing in BDCs. Many BDCs yield 8% to 9% compared to 0% to 1% for things like money markets. That high of a yield is an indication of higher risk.
During the financial crisis ARCC dropped by 73% and ACAS declined by 98%. A repeat of 2008 is very unlikely but those declines help create some context for the potential risk of BDCs.
At the time of publication the author held no positions in any of the stocks mentioned.
This article is commentary by an independent contributor, separate from TheStreet's regular news coverage.
This contributor reads:
On Twitter, this contributor follows: