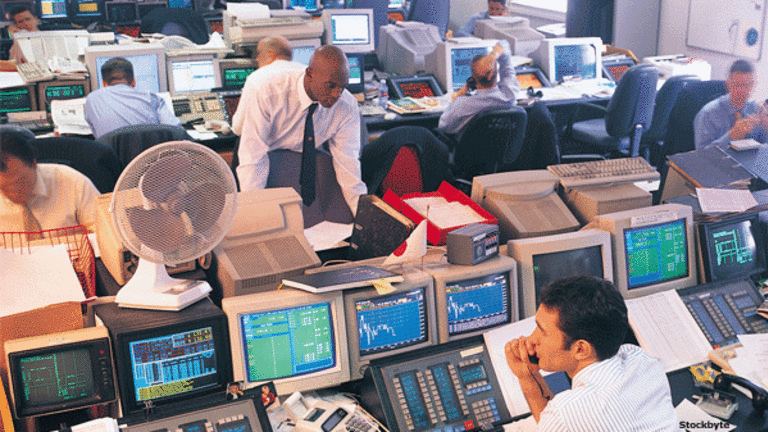 Natural Gas ETFs Get Obama Boost
These funds became enticing after the president's laudatory comments about the fuel source in his State of the Union address.
NEW YORK (TheStreet) -- During Tuesday night's extensive State of the Union Address, President Obama took time to praise our abundant natural gas reserves, saying that the hydraulic fracking industry had the potential to create more than 600,000 jobs over the next decade
The president's interest in the fuel source could bode well for the industry as he and the rest of Washington take steps to institute his proposed "all-of-the-above" energy policy. For investors, though, caution is warranted when testing these waters.
Whereas many corners of the investing universe have gotten off to a rousing start in 2012, natural gas futures-tracking funds like the
United States Natural Gas Fund
(UNG) - Get United States Natural Gas Fund LP Report
and the
iPath Dow Jones UBS Natural Gas Subindex Total Return ETN
(GAZ) - Get iPath Series B Bloomberg Natural Gas Subindex Total Return ETN Report
have largely continued on their losing ways.
The steep leg lower seen during the opening weeks of January has likely been enough to dissuade many from trying their luck. Others, however, are probably chomping at the bit, thinking, "How much lower can prices go?"
Reflecting the latter view, this week,
The Wall Street Journal
noted that the mood among options traders has become increasingly bullish lately in regards to natural gas. The string of gains we have seen this week has done little to quell this excitement.
While aggressive, short-term minded traders may be enticed by the idea of picking a bottom here, long-term investors without the time or stomach needed to constantly monitor price fluctuations should avoid getting caught up in this hubbub. A short spurt of strength is encouraging, but ultimately it is too early to definitively state that the clouds have lifted.
Even if natural gas is on the verge of a turnaround, any push higher will be far from smooth. The energy source continues to face pressure from all sides as oversupply issues are compounded by constrained demand brought on by unseasonably warm weather.
Natural gas is not entirely untouchable, however. On the contrary, while I highly encourage investors to steer clear of UNG and GAZ, natural gas producers may present a more reliable opportunity for bulls. Like their futures-tracking cousins, funds like the
First Trust ISE Revere Natural Gas Index Fund
(FCG) - Get First Trust Natural Gas ETF Report
and
JPMorgan Alerian MLP Index ETN
(AMJ) - Get J.P. Morgan Alerian MLP Index ETN Report
are sure to face challenges on the road ahead. However, we have seen throughout the fuel's dramatic multi-year downturn how well these products weather challenges.
In 2012, this resilience has held up. Since the start of the year, UNG and GAZ have tumbled over 10% each. FCG, meanwhile, has dipped only 2%. AMJ is sitting in positive territory, scoring nearly 2% gains.
The prospects for these products are further aided by the fact that the government is showing an increasing interest in promoting the natural gas industry's growth. As Washington works to institute the broad energy plan proposed this week by President Obama, the companies tracked by these products could be in for some encouraging upward action.
Whether you prefer to take aim at natural gas through futures or equities, it is important to keep in mind that the industry is most appropriate as a small-niche holding.
Written by Don Dion in Williamstown, Mass.
RELATED ARTICLES:
>>Apple Investor: 'We Haven't Seen Anything Like This Before'
>>Apple, Amazon Tablets Can Coexist
At the time of publication, Dion Money Management did not own any equities mentioned.