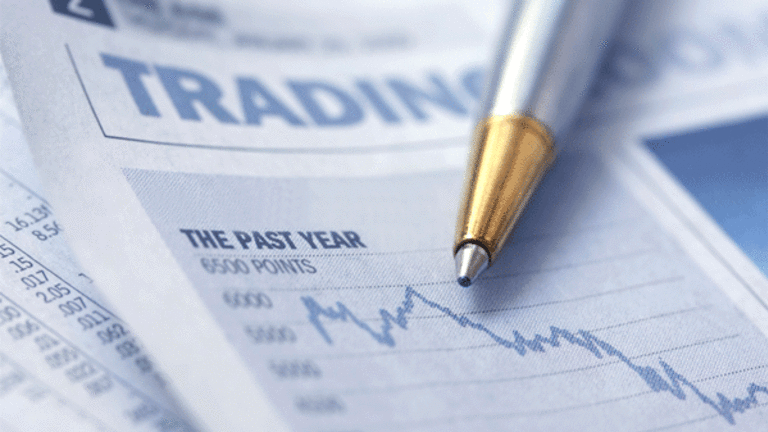 Morningstar Votes for Mutual Funds
Some claim the research giant has a bias against ETFs.
Updated from 7:02 a.m. EST
Morningstar, the research firm best known for its ratings and analysis of mutual funds, is drawing criticism for what some people perceive as a negative bias toward exchange-traded funds, one of the country's fastest-growing investment vehicles.
Morningstar denies it has a negative ETF bias, but there is anecdotal evidence to support the claim, which is gaining greater currency among industry observers.
"Morningstar rates mutual funds and that's how they make money," says Barry Mishra, chairman of Accounting and Information Management at University of California-Riverside. If people start investing in ETFs at the expense of mutual funds, he believes the business of ranking mutual funds could lose money.
Morningstar doesn't receive money to rate mutual funds, but fund companies license the use of its ratings for shareholder communications, according to a company spokeswoman. The company's licensed data business comprised 14% of
Morningstar's
(MORN) - Get Morningstar, Inc. Report
2005 revenue of $227.1 million. Licensing of the "star" ratings is a subset of that revenue, and the company does not provide a breakdown of contributions of ETFs vs. funds. Morningstar also has licensed its indices to certain ETF providers.
Still, Mishra and others believe Morningstar has a motivation to discourage the use of ETFs, which resemble index mutual funds but trade on an exchange like stocks.
There are currently more than 8,000 mutual funds on the market with combined assets of about $9.7 trillion. This is a behemoth business compared with ETFs, which have about 300 products trading in the U.S. and about $360 billion in assets. But ETFs are expected to grow rapidly and may begin taking share from mutual funds, which would pose a threat to companies whose success is tightly tied to mutual funds, be it rating or issuing them.
(
Full disclosure: TheStreet.com, Inc., publisher of this Web site, also owns TheStreet.com Ratings, Inc. -- formerly Weiss Ratings, Inc. -- which publishes ratings on stocks, mutual funds, ETFs and financial institutions, including life, health and annuity insurers, property and casualty insurers, HMOs, banks and savings and loans.
)
Therein lies the bedrock for the theory that Morningstar has a bias against ETFs. But at this point it is just a theory. And Morningstar maintains that's not the case.
"As we do with conventional open-end funds, we call them as we see them," says Dan Culloton, an analyst at Morningstar.
One possible reason for the perception of a negative ETF bias is that "you've had a gold-rush mentality where providers have been launching funds in a lot of very narrowly defined sectors," the Morningstar analyst says. "We tend to be more skeptical of narrowly defined, sector-oriented vehicles, ones that are more volatile, expensive and harder to use.
"If we tend to say a lot of negative things about ETFs, I think you'll see we are consistent with the negative things about conventional funds," Culloton adds.
TheStreet.com compared Morningstar's comments on core, diversified domestic, large-cap blend ETFs (i.e. not narrowly defined, concentrated assets) and their mutual fund counterparts. The comparison revealed more negative comments about the ETFs than the mutual funds, even though several of the mutual funds were underperforming the market. Consider the following:
The first ETF on the list described above, ranked by assets, the
Vanguard Total Stock Market
(VTI) - Get Vanguard Total Stock Market ETF Report
gets a nice write-up. "Vanguard Total Stock Market ETF has it all, literally," Culloton writes on Morningstar's Web site. "It may look a bit sluggish in the future if small stocks surrender the market leadership
but this fund can still serve as an excellent core holding."
But start going down the list and the landscape changes. Next is the
S&P Depositary Receipts
(SPY) - Get SPDR S&P 500 ETF Trust Report
, the oldest ETF and one of the biggest and widely traded. Although the ETF has outperformed the S&P 500 year to date, "it's harder to make a case for the SPDR," according to Morningstar. "It's not a bad option for buy-and-hold investors who want to sock away a lump sum for several years" but it "wouldn't be our first choice."
As the accompanying table reveals, a slew of ETFs on Morningstar's Web site are rated either flat-out negative or mildly positive at best -- (an exception is
Vanguard Large Cap ETF
(VV) - Get Vanguard Large-Cap ETF Report
, which likely reflects its dirt cheap fees.) Conversely, comments on the largest mutual funds are all positive, some of it overwhelmingly so. Even several struggling funds seem to get the benefit of the doubt from Morningstar.
Interestingly, three of the ETFs (four including the SPY) have outperformed the S&P 500 year to date and the rest trail the index by very modest levels, with one exception. On the mutual fund side, every fund has underperformed the S&P. and two, for which Morningstar urges patience, are down 7.4% and 9.5%, respectively.
This is just one comparison. But if you look at the largest ETFs and mutual funds in other sectors such as technology, financials, health care or real estate, you'll see a similar trend.
"We've also written about the inherent advantages of ETFs," Culloton responds. "The fact that we're expanding our coverage into ETFs is a reflection that we think they're a viable option and will be a part of investors menu going forward."
Morningstar did launch an ETF newsletter in September and "they've done a decent job of outlining the pros and cons," says Tom Lydon, president of the financial advisory firm Global Trends Investments and founder of ETFTrends.com.
But others say the tone of the company's coverage is more negative than not. For instance, shortly after the newsletter was launched, its editor Sonya Morris penned a story for the Morningstar Web site titled: "Avoid these ETFs," which detailed several categories of ETFs that investors should avoid.
Roger Nusbaum, portfolio manager with Your Source Financial and a
RealMoney.com
contributor. took umbrage with
another article posted on Morningstar's Web site in September: "Do ETF Managers Eat Their Own Cooking?"
The article concludes many ETF managers aren't investing in the ETFs they manage and therefore aren't as closely aligned with shareholders.
The Wall Street Journal
had a similarly themed story on Friday, citing data from the
Securities and Exchange Commission
.
In his blog,
Random Roger, Nusbaum disagrees, saying that because ETFs track indexes and don't have a manager actively selecting stocks, the argument isn't really relevant.
"Running an index is not about adding value, as implied in the article -- it is about mimicking. You mimic with computers, not an investment committee sitting around a big-old money table debating sector and style rotation."
Marc Gerstein, director of investment research for Reuters.com, believes Morningstar just doesn't get ETFs.
"I think it's just that they're geared to thinking a very specific way because of their experience covering open-end funds," Gerstein says.
"There may be a specific reason to be weary of certain ETFs" but when it comes to Morningstar's analysis of ETFs, "I think they're missing the point that there are many different ways to play a market" he says.
Comments from Cal-Riverside's Misha add to that point.
"ETFs cannot be ranked because it's indexing," he says, adding that you can give them a star rating based on past performance, but it's not like mutual funds where there is a manager behind the wheel. "You can't blame the ETF if it does well or not."
Morningstar has been rating mutual funds for more than two decades and, in March, launched an ETF rating service that, like the mutual fund service, looks at past risk/return profiles.
However, the ETF ratings are a little different because they are adjusted to assume that investors pay $20 commission per transaction on a $10,000 investment. You should note, though, commissions have been coming down. A June study by Greenwich Associates found that the typical U.S. institution cut the commissions paid to brokers from 2005 to 2006 due partially to a shift to electronic trading.
As originally published, this story contained an error. Please see
Corrections and Clarifications.