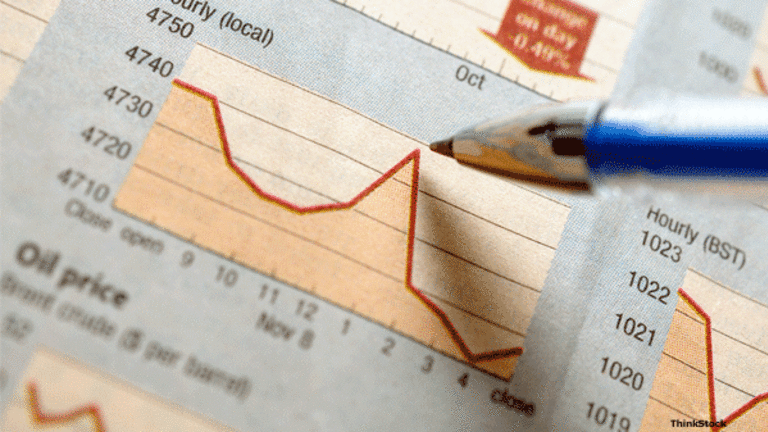 Mixing Managed Funds With ETFs
A growing number of advisers prefer the best of both worlds, balancing actively managed funds with passive ETFs and index funds.
NEW YORK (TheStreet) -- Financial advisers argue endlessly about whether index funds are superior to actively managed portfolios. Some advisers use index funds exclusively, while others believe that they can outdo the benchmarks with actively managed funds. But a growing number are taking a hybrid approach, mixing actively managed funds with passive ETFs and index funds.
"It is rare for us to see an adviser who puts everything in one kind of investment," says Sue Thompson, managing director of BlackRock, which operates the iShares family of ETFs.
Thompson says that some advisers start with a core of ETFs, then buy a few actively managed funds to add spice or reach asset classes that are not well served by ETFs. Other advisers start with a core of active funds and add ETFs on the margins.
Among the proponents of index funds and ETFs is Rick Ferri, who founded Portfolio Solutions, an investment adviser in Troy, Michigan. Ferri argues that passive funds can provide low costs and easy diversification. But he acknowledges there are cases when actively managed funds offer the most efficient ways to hold asset classes.
To own municipal bonds, Ferri uses
Vanguard Intermediate-Term Tax Exempt
(VWITX) - Get Free Report
, an actively managed fund. "The municipal ETFs tend to be more expensive and have much less diversification than the Vanguard fund," Ferri says.
Vanguard Intermediate-Term holds 2,500 different municipal bonds and charges an expense ratio of 0.20%. In contrast,
Market Vectors Intermediate Municipal Index
(ITM) - Get Free Report
, an ETF competitor, has an expense ratio of 0.24% and holds only 395 bonds.
Ferri also prefers active funds for investing in high-yield corporate bonds. He owns
Vanguard High-Yield Corporate
(VWEHX) - Get Free Report
, an active fund that has 325 bonds and charges an expense ratio of 0.25%.
SPDR Barclays Capital High Yield Bond
(JNK) - Get Free Report
, a competing ETF, holds 223 bonds and has an expense ratio of 0.40%.
An adviser who makes heavy use of active funds is Lou Stanasolovich, president of Legend Financial Advisors, based in Pittsburgh. As a core holding, he owns
First Eagle Global
(SGENX) - Get Free Report
, an active fund. First Eagle works to limit risk by focusing on solid unloved stocks, such as
Microsoft
(MSFT) - Get Free Report
and
ConocoPhillips
(COP) - Get Free Report
. When the managers can't find bargains, they hold cash. The fund currently has 16% of assets in cash. As an insurance policy, the fund has 10% of assets in gold mining stocks and bullion. The strategy has enabled the fund to excel in downturns. "First Eagle offers a huge amount of diversification," says Stanasolovich.
For broad diversification, he also likes some top asset allocation funds. Managers of these active funds range widely, emphasizing bonds one year and stocks the next. By avoiding overpriced assets, top managers can limit losses in downturns. Stanasolovich likes
PIMCO All Asset
(PASAX) - Get Free Report
. Worried that stocks were overpriced, the fund overweighted fixed income in 2008 and outdid the
by a wide margin.
For extra diversification, Stanasolovich holds some ETFs that target specific niches. Concerned that the dollar will continue weakening, he has been buying currencies from commodity countries that seem likely to climb. Holdings include
CurrencyShares Australian Dollar
(FXA) - Get Free Report
and
CurrencyShares Canadian Dollar
(FXC) - Get Free Report
.
Another adviser who starts with a core of active funds is John Sterba, chairman of Investment Management Advisors in New York. He favors funds like
Longleaf Partners
(LLPFX) - Get Free Report
, which buys unloved stocks that have sound businesses. Sterba sometimes takes ETFs that reach attractive niches. Several years ago he bought
WisdomTree Emerging Markets SmallCap Dividend
(DGS) - Get Free Report
. The fund offered a relatively stable way to participate in emerging markets, Sterba said. "There were good arguments to buy dividend stocks, and actively managed funds were not covering the area," says Sterba.
Readers Also Like:
>> 
Companies Getting Rich on Slim Jims, Spam
>> 
5 Dow Stocks Likely to Rise After Earnings
Stan Luxenberg is a freelance writer specializing in mutual funds and investing. He was executive editor of Individual Investor magazine.