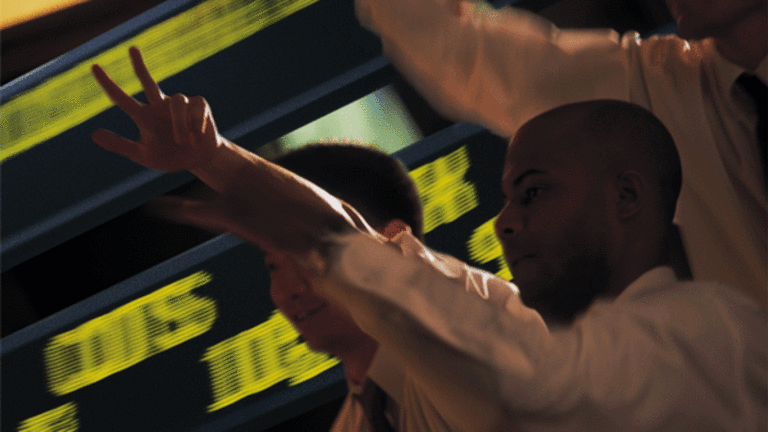 Mixed Week for Real Estate Funds
Funds that invest in homebuilders took a beating, but REIT funds are sitting pretty.
It was a bad week for homebuilders. Not only are banks tightening credit standards, dooming potential home sales, but home prices are still falling, which means would-be home buyers have every incentive to wait and see if they can get a better deal.
On Tuesday, the National Association of Realtors reported that sales of existing homes were at their lowest level since August 2002, sinking another 4.3% in August to an annual rate of 5.5 million homes.
We now have a record number of homes for sale. It would take 10 months, the longest period on record, to work through the supply of homes at the current sales rate.
The inability to sell existing homes has washed away the foundation below U.S. homebuilders trying to sell new homes.
On Thursday, the Commerce Department's measure of new-home sales declined 8.3% in August to an annual rate of 795,000 homes, the slowest pace since June 2000.
The two real estate funds absorbing the most damage this week are both directly tied to the U.S. homebuilder market.
The
iShares Dow Jones US Home Construction Index Fund
(ITB) - Get Free Report
fell 9.86% over the five business days ending Thursday, while the
SPDR S&P Homebuilders ETF
(XHB) - Get Free Report
sank 7.79%.
Two stocks common to both funds were hit especially hard.
In order to keep up with payments on its $1.25 billion in outstanding loans,
Standard Pacific Corp
(SPF)
suspended its
dividend, saving $10 million annually, and announced plans to sell $115 million in convertible bonds. Its share price was slashed by 31.03% for the five trading days under review.
Also,
Beazer Homes
(BZH) - Get Free Report
gave back 17.74% in anticipation of being booted out of the S&P Mid Cap 400 Index Friday.
What's bad for builders could be good for real estate investment trusts. If borrowing costs and home prices are both expected to fall, it truly may be a buyers' market for the next several years. That means companies in the business of borrowing money to buy properties in order to collect rent may do just fine.
The closed-end fund topping our best performing list,
(IIA)
ING Clarion Real Estate Income Fund (IIA), added 5.96% on solid performances from holdings such as
SL Green Realty
(SLG) - Get Free Report
, up 7.35%; and
Liberty Property Trust
(LRY)
, up 5.94%. The fund allocates 85.7% to REITs and just 2.1% to homebuilders, all of which are U.S. companies.
Using a similar investment strategy, but with an international focus, the
(IGR) - Get Free Report
ING Clarion Global Real Estate Income Fund (IGR) gained 5.65%. The closed-end fund allocates 48% of assets to the U.S., 11.5% to Australia, 9.0% to the Netherlands, 7.7% to Canada and 6.7% to the U.K. The three holdings contributing the most to its performance this week were all Japanese:
Japan Retail Fund Investment Corp.
was up 15.39%,
Mitsubishi Estate Co.
was up 12.92%, and
Mitsui Fudosan
rose 12.58%.
Japan could serve as example of just how long a deflationary spiral for real estate can last in a developed country. Earlier this year Japan's Ministry of Land, Infrastructure and Transport announced that nationwide residential property prices for 2006 rose 0.1%. This was the first annual increase in 16 years.
On Tuesday, the S&P/Case-Shiller Home Price index was released, showing a 3.9% decline in home prices in 20 U.S. metropolitan areas for the 12 months through July. The index peaked back in July 2006, so by this measure we are just one year into our own real estate dilemma. Nationwide median existing-home sales prices have stagnated for two years.
The U.S.
mission is to both maintain price stability and sustain economic growth. Hopefully, easier monetary policy will encourage more lending, arresting expectations for a further decline in property values. We can either refinance our way out of trouble over the next two years or brace for a protracted decline in home prices.
And falling home prices will further undercut consumer confidence, hastening a recession.
New Home Sales
Source: TBA
Read
here for an explanation of our ratings.
Kevin Baker became the senior financial analyst for TSC Ratings upon the August 2006 acquisition of Weiss Ratings by TheStreet.com, covering mutual funds. He joined the Weiss Group in 1997 as a banking and brokerage analyst. In 1999, he created the Weiss Group's first ratings to gauge the level of risk in U.S. equities. Baker received a B.S. degree in management from Rensselaer Polytechnic Institute and an M.B.A. with a finance specialization from Nova Southeastern University.