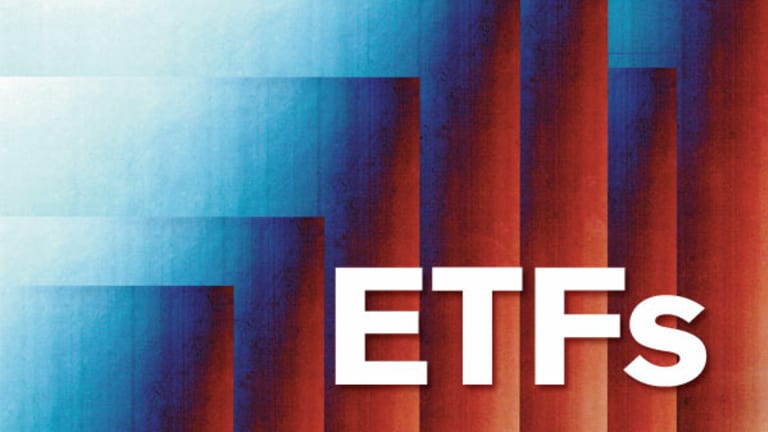 NEW YORK (ETF Expert) -- It would be easy to blame the S&P 500's 50-point intra-day pullback from a September peak on quarterly corporate numbers alone. After all, roughly one-quarter of companies have reported and a mere 60% surpassed earnings expectations -- a "beat rate" that is lower than at any other point since the bull market began in early 2009.
Even more disconcerting? Only 40% of firms have exceeded revenue targets, demonstrating that the slowdown in sales is widespread.
At the same time, the likelihood of unimpressive quarterly results had been discussed by analysts and media pundits at great length. Are we now resorting to the easiest target to explain profit taking and risk avoidance?
There are equally compelling arguments to be made about the nature of risk-taking itself. Specifically, near-term market direction may be overwhelmed by a wider array of uncertainties than had previously existed.
For example, near-term markets had previously "priced in" little change in the White House with an Obama victory and little change in Congress with the House remaining in Republican hands. While some might argue that the race was always going to be close, it was Romney's October surprise in the debates that has revived talk about "hanging chads," "voter fraud," and a "Year 2000 scenario" in November.
Why would an uncertain election outcome be particularly devastating in 2012? Without a clear winner, resolution on the fiscal cliff issues might not be attainable at all; Congress wouldn't be able to fully negotiate with the executive branch.
Indeed, there are few uncertainties that have as much crash-provoking power as paralysis in the U.S. government. It happened in August 2011 over the debt ceiling and it can happen again over a much
longer laundry list of unresolved fiscal decisions.
Keep in mind that during the summe we witnessed markets occasionally pull back. Yet, they consistently rebounded, logging a bullish pattern of "higher lows."
Since the mid-September pinnacle, however, the pattern has changed. The S&P 500 is now hitting "lower intra-day lows," while struggling to find enough support at the 50-day moving average.
In spite of an increasing amount of uncertainty, the intelligent course is to diversify in the middle of the risk spectrum. Here is where you will find an income stream in low volatility, high-dividend producers.
You'll also find an array of genuine income alternatives to Treasuries, from mortgage-backed bonds to emerging market corporates to non-financial preferreds to higher income yielding partnerships.
Stop-limit loss orders and
"stop-gains" should be used for protecting current values on your more aggressive holdings. Meanwhile, use the sell-offs to incrementally acquire several middle-of-the-risk-spectrum ETFs. They have held up far better than the broader S&P 500 since the Sept. 14 peak.
Here are a few and how they have performed between Sept. 14 and Oct. 22.
As a basis of comparision, the S&P 500 was off 2.7% for the period.
This article was written by an independent contributor, separate from TheStreet's regular news coverage.
Disclosure Statement: ETF Expert is a website that makes the world of ETFs easier to understand. Gary Gordon, Pacific Park Financial and/or its clients may hold positions in ETFs, mutual funds and investment assets mentioned. The commentary does not constitute individualized investment advice. The opinions offered are not personalized recommendations to buy, sell or hold securities. At times, issuers of exchange-traded products compensate Pacific Park Financial or its subsidiaries for advertising at the ETF Expert website. ETF Expert content is created independently of any advertising relationships. You may review additional ETF Expert at the site.
Gary Gordon reads:
On Twitter, Gary Gordon follows: