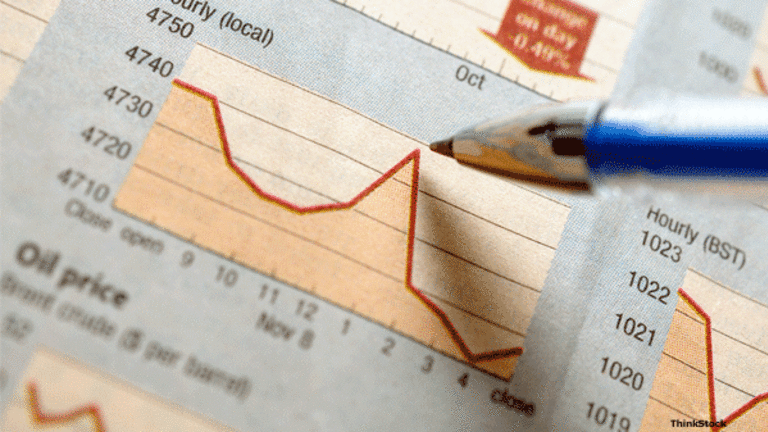 The following commentary comes from an independent investor or market observer as part of TheStreet's guest contributor program, which is separate from the company's news coverage.
NEW YORK (
) --What if the employment report for February is much weaker-than-anticipated? What if Israel drops much bigger hints about a pre-emptive strike on Iran? What if gasoline prices surge another 20% over the next two months as we head into the summer? Or what if core inflation increases so rapidly that the
Fed
finds itself hinting at rate hikes sooner than 2014?
For the time being, even the boldest bulls realize that stock prices may cool off after the best two-month performance since 1991. That means "long" investors have few choices but to wait before putting new money to work.
Feel like you absolutely, positively have to get into something? Consider
SPDR Metals and Mining
(XME) - Get SPDR S&P Metals & Mining ETF Report
.
XME has set higher highs in every consecutive month since November. Yet, the ETF is more than -10% off an October peak and more than -30% off an early 2011 pinnacle. If you believe that central bank QE bond purchasing by the Fed and ECB will create significant
commodity price inflation, XME is a potential beneficiary.
It's nearly impossible to sift through commentary on the Web without coming across a colorful headline or statement. In this instance, I found myself "LOL-ing" at a
Fast Money
producer's proclamation that "stock prices are rising on growing expectations he
Obama will be re-elected this November."
How did Mr. Producer validate this assertion? He offered up
InTrade.com
stats that currently show Obama's chances of victory up from 50% at the start of the year to 60%-plus today.
The commentator plots the rise of President Obama's re-election probability against the rise in stock prices, and concludes that the former is the reason for the latter. This violates one of the most basic tenets of statistics; that is, correlation does not imply causation.
Naturally, it's easy to demonstrate the silliness of Mr. Producer's logic. For instance, gasoline via
United States Gasoline
(UGA) - Get United States Gasoline Fund LP Report
has moved in the same direction as the
Dow Industrials
5 out of 6 times over the last three months. Should we conclude that higher futures contract prices for unleaded gasoline are the reason for Dow 13000?
Similarly, over the last few months, a large coffee chain raised the price on its large iced tea from $2.45 to $2.65. That 8.2% gain is pretty close to the Dow's and it occurred in the same time span. Is tea inflation the reason for the stock market's successes?
Granted, any individual who writes about investment markets is likely to interpret the stock market tea leaves. Nevertheless, if we're going to do it... if we're going to imply causation from other events... we'd do better to offer a wider variety of influential factors (as well as the emotions tied to them).
Specifically, there's less fear of European bank failure as measured by declining 3-month LIBOR rates. There's less fear of a double-dip recession in the U.S. after a series of estimate-beating economic reports. There's less fear of a collapse in China with the People's Bank loosening policy with lower reserve requirements. And yes... there may even be less fear of an unknown politician inhabiting the White House in November because the current Administration incumbent is highly likely to have a Republican-led Congress (according to
InTrade.com
).
Keep in mind, fear can return as quickly as it dissipates. That said, one of the few good reasons to pay attention to mainstream financial media? If you're looking to sell what they are buying. Otherwise, you might as well flip a coin on whether a fast-trading prognosticator will get it right or get it wrong.
Disclosure Statement: ETF Expert is a website that makes the world of ETFs easier to understand. Gary Gordon, Pacific Park Financial and/or its clients may hold positions in ETFs, mutual funds and investment assets mentioned. The commentary does not constitute individualized investment advice. The opinions offered are not personalized recommendations to buy, sell or hold securities. At times, issuers of exchange-traded products compensate Pacific Park Financial or its subsidiaries for advertising at the ETF Expert website. ETF Expert content is created independently of any advertising relationships. You may review additional ETF Expert at the site.