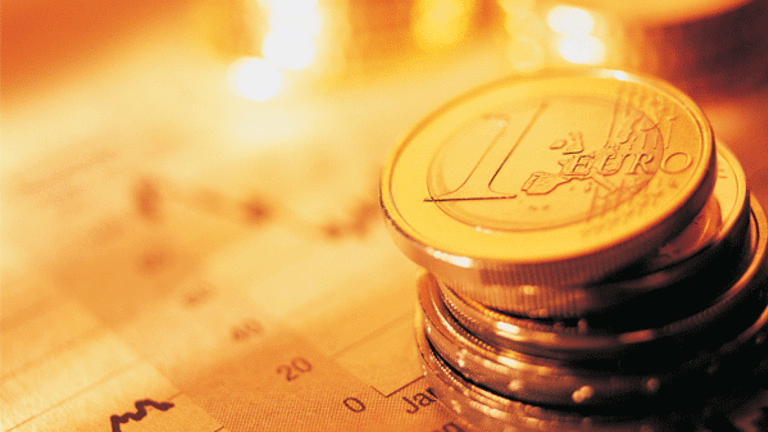 Leveraged ETFs: Comprehension Is Key
These tools can be quite useful for hedging, but only if the user understands exactly how they work.
The controversy surrounding ultra long, ultra short and other leveraged ETFs has reached a fever pitch while the funds, particularly the Direxion Financial Bear 3x ETF (FAZ) - Get Direxion Daily Financial Bear 3X Shares Report and Direxion Financial Bull 3x ETF (FAS) - Get Direxion Daily Financial Bull 3x Shares Report, continue to grow in trading volume.
While leveraged ETF funds are not a new phenomenon, they have hit the mainstream and have drawn the attention of regulatory agencies like FINRA and commentators asserting that investors should be protected against these products. Like all financial tools, the power of leveraged ETFs is truly in the hands of the investor, and the danger lies in an investor's unwillingness or inability to understand them.
Quite often investors don't get what they expect when investing in ultra long or ultra short ETFs and are confused when, over time, their fund fails to track the objective that is advertised. In a
Wall Street Journal
article, Paul Justice, an ETF specialist for
Morningstar
(MORN) - Get Morningstar, Inc. Report
recently noted that Since most leveraged ETFs "reset" each day, it is difficult to gauge long term returns; twice the daily return of an index is not twice the monthly return.
"When employing leverage and compounding returns, an investor would have to know how volatile and in which direction the daily price swings will be--which is nearly impossible--to know how he will fare beyond one day," Justice said.
This encapsulates the complex nature of the leveraged funds and the way in which alternating market currents can erode leveraged funds over time. Examples of this include the widely traded FAS and FAZ. Even though the two are opposite and track three times the Russell 1000 Financial Services Index, both funds are down year-to-date. The bear fund, FAZ, is down 85% year-to-date, according to
FactSet Research
. The bull fund, FAS, is down 67% in the same period.
Until just recently, the biggest problem with leveraged ETFs was that most retail investors didn't appreciate how leveraged funds were designed to work or the dangers involved in trading them. When ETFs were introduced they brought a refreshing level of transparency to the marketplace and to every day investors. ETFs are associated with low fees, passive strategies and transparent portfolios.
As the ETF industry has grown, however, increasingly complex products have been introduced. Many investors still associate these complex products with the initial, easy-to-grasp index ETFs that jump-started the ETF world. This is the difference between matches and a blowtorch -- both will start a fire, but they will do it in very different ways and to very different degrees. The distinction would be very important when telling someone which one to get.
This confusion, however, does not apply to just leveraged ETFs. Exchange-traded notes (ETNs), which are composed of debt instead of equity, were recently introduced into the ETF marketplace along with funds that use futures to track commodities like oil
(USO) - Get United States Oil Fund LP Report
and natural gas
(UNG) - Get United States Natural Gas Fund LP Report
. These funds should be put in a separate category from "regular" (stock index-based) ETFs. The acronym "ETN" is dangerously close to the word "ETF," and it is not surprising that new investors would assume that new ETFs play by the same rules as their predecessors.
ProShares
was the original purveyor of leveraged funds and Michael Sapir, chairman and chief executive of
ProFunds Group
, is naturally defensive about the recent backlash. Sapir asserted in a recent
Wall Street Journal
article that leveraged funds are "not more complicated than numerous funds in the marketplace used by retail investors and recommended by brokers."
He has a point. Futures-based commodity ETFs also employ a potentially dangerous level of complexity, while ETNs expose investors to risk they don't always understand. Older ProShares leveraged funds such as
UltraShort Real Estate
(SRS) - Get ProShares UltraShort Real Estate Report
,
UltraShort Financials
(SKF) - Get ProShares UltraShort Financials Report
and
Ultra Financials
(UYG) - Get ProShares Ultra Financials Report
employed a somewhat simpler methodology than their contemporary peers. As it is impossible to generalize about the nature of all ETFs, it is also impossible to generalize about the nature of leveraged ETFs.
Leveraged ETFs can be useful tools for professional traders looking to hedge positions on an intraday basis. These funds have been marketed to the public, however, and until recently the image has been somewhat deceptive.
FINRA posted a warning on its Web site earlier this month about leveraged ETF products, and increased regulatory scrutiny is likely coming down the line. No one would argue that matches and blowtorches are the same thing -- but there is a place for both in harnessing the power of fire. There is a place for both leveraged and index ETFs, but investors must understand which ones they need.
At the time of publication, Dion had no positions in the stocks mentioned.
Don Dion is the publisher of the Fidelity Independent Adviser family of newsletters, which provides to a broad range of investors his commentary on the financial markets, with a specific emphasis on mutual funds and exchange-traded funds. With more than 100,000 subscribers in the U.S. and 29 other countries, Fidelity Independent Adviser publishes six monthly newsletters and three weekly newsletters. Its flagship publication, Fidelity Independent Adviser, has been published monthly for 11 years and reaches 40,000 subscribers.
Dion is also president and founder of Dion Money Management, a fee-based investment advisory firm to affluent individuals, families and nonprofit organizations, where he is responsible for setting investment policy, creating custom portfolios and overseeing the performance of client accounts. Founded in 1996 and based in Williamstown, Mass., Dion Money Management manages assets for clients in 49 states and 11 countries. Dion is a licensed attorney in Massachusetts and Maine and has more than 25 years' experience working in the financial markets, having founded and run two publicly traded companies before establishing Dion Money Management.