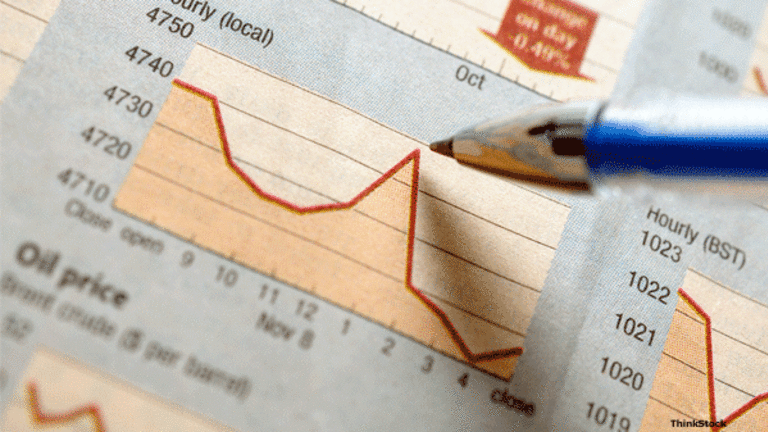 Latin America ETF Bucks Downturn
The iShares S&P Latin America 40 Index Fund offers broad exposure to one of the stronger economic regions in the world.
NEW YORK (
) -- Today's economic climate is not ideal for investors looking for international exposure.
With debt crises threatening the stability of the euro region and monetary tightening weakening China's markets, the developed and emerging global landscape is filled with challenges that can upend even the most conservative, well-diversified portfolio.
Despite all these dangers, there are still a few bright spots across the globe that may still provide investors with an adequate source of stability. One of the more notable regions is Latin America.
The nations that lay south of the U.S. border -- Mexico, Brazil, Peru, and Chile -- have performed well throughout the global economic crisis and, thanks to a number of factors, including manageable public debt and strong financial systems, the trend towards stability appears to have legs.
Going forward, as long as Latin American nations continue to see growth, they may prove to be the best region for investors looking to weather the storms facing the rest of the world's markets.
Effectively playing the nations of South and Central America requires individuals to closely examine the investment options currently available to the average retail investor. While there are a number of investment vehicles actively trading with provide investors with exposure to the markets of Brazil, Mexico, Peru and other Latin American nations on an individual basis, in this discussion I will look at two funds that provide exposure to the region as a whole.
Currently, the two strongest, broad-based plays on Latin America are the
iShares S&P Latin America 40 Index Fund
(ILF) - Get iShares Latin America 40 ETF Report
, an ETF, and the
Fidelity Latin America Fund
(FLATX) - Get Fidelity Latin American Report
, a mutual fund. While the two employ different investing strategies, ILF and FLATX share similarities. Given the parallels, picking the best requires a look under the hood.
Though both funds track a unique collection of South and Central American companies, their top holdings boast a number of identical names including:
Petrobras
(PBR) - Get Petróleo Brasileiro SA Report
;
Vale
;
America Movil
(AMX) - Get America Movil SAB de CV Report
; and
Itau Unibanco
(ITUB) - Get Itaú Unibanco Holding SA Report
.
Comparing the funds' top holdings, ILF appears to be the more top heavy of the two funds. Of the ETF's 40 holdings, its top 10 positions represent 68% of the portfolio. FLATX tracks twice as many companies and its top 10 represent slightly more than 53% of the mutual fund.
Geographically, Brazil dominates both funds. Throughout the global economic downturn and subsequent recovery, this BRIC nation has risen to become the poster child of emerging market strength. With well over 60% of FLATX and ILF dedicated to this country, both funds' returns will depend on the Brazil's continued prosperity. The rest of the two funds' exposure is in the markets of Mexico, Chile, and Peru.
Given their similar holdings and geographic exposure, it is not surprising that the two funds have seen near-identical returns across most timeframes. Since the start of 2010 through Feb. 22, both ILF and FLATX have lost 5%.
With all their inherent similarities, it is difficult to choose one fund over the other based on their investing strategies. Picking the best instrument is better accomplished by looking at costs to the individuals holding the fund.
Using this metric as a guide, the clear winner is ILF. This fund, with its passive index, charges investors a 0.50% expense ratio. FLATX, on the other hand, charges investors more than twice as much for its actively managed approach to investing in South and Central America.
In the near future, countries around the globe will continue to face challenges as they struggle to remain on the path towards full recovery. During this period, effectively playing the international markets will require investors to avoid the vulnerable areas and look for the regions with stronger fundamentals. At this time, the source of some of the most promising strength appears to be Latin America. Investors looking for a broad and cost effective play on these nations should turn to ILF.
-- Written by Don Dion in Williamstown, Mass.
At the time of publication, Dion does not hold positions in any of the funds mentioned.
Don Dion is president and founder of
, a fee-based investment advisory firm to affluent individuals, families and nonprofit organizations, where he is responsible for setting investment policy, creating custom portfolios and overseeing the performance of client accounts. Founded in 1996 and based in Williamstown, Mass., Dion Money Management manages assets for clients in 49 states and 11 countries. Dion is a licensed attorney in Massachusetts and Maine and has more than 25 years' experience working in the financial markets, having founded and run two publicly traded companies before establishing Dion Money Management.
Dion also is publisher of the Fidelity Independent Adviser family of newsletters, which provides to a broad range of investors his commentary on the financial markets, with a specific emphasis on mutual funds and exchange-traded funds. With more than 100,000 subscribers in the U.S. and 29 other countries, Fidelity Independent Adviser publishes six monthly newsletters and three weekly newsletters. Its flagship publication, Fidelity Independent Adviser, has been published monthly for 11 years and reaches 40,000 subscribers.