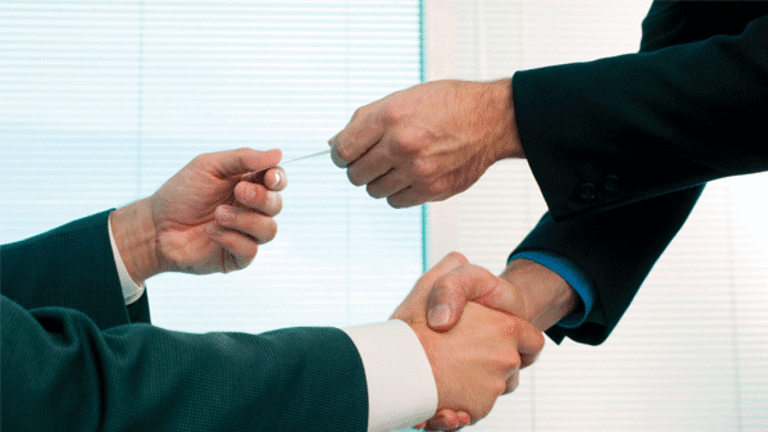 Know Your ETF's Euro Exposure
The easiest way to reduce European exposure is to tackle the global exposure, either equity or fixed income. Then consider any global sector positions that may have excessive exposure.
NEW YORK (TheStreet) -- The slide in the euro vs. the U.S. dollar has been huge this year and it may not be finished. Whether it falls further or rebounds, it's important to know how much exposure you have to the euro in your ETFs, in case you want to over- or underweight exposure.
Investors in foreign ETFs have two components to their return. One is the return in local currency of the asset the fund holds, such as stocks or bonds. The second is the currency return. For example, year to date, an American investor sees the MSCI U.S. Index is up 1.9%, while the foreign MSCI EMU Index is down 21.0%. To an investor whose base currency is euros, the foreign MSCI U.S. Index is up 18.5% and the MSCI EMU Index is down 8.1%.
There are a whole slew of Europe ETFs that offer direct exposure, such as
iShares MSCI EMU Index
(EZU) - Get iShares MSCI Eurozone ETF Report
,
Vanguard European ET
(VGK) - Get Vanguard FTSE Europe ETF Report
, etc. There is no ETF for Europe similar to the
WisdomTree Japan Hedged Equity
(DXJ) - Get WisdomTree Japan Hedged Equity Fund Report
, which hedges yen risk to isolate the local stock market return. There is, however, the
WisdomTree International Hedged Equity
(HEDJ) - Get WisdomTree Europe Hedged Equity Fund Report
, which offers similar international exposure as the MSCI EAFE, but with the currency exposure hedged.
When it comes to individual countries, several do not have direct euro exposure.
iShares MSCI United Kingdom
(EWU) - Get iShares MSCI United Kingdom ETF Report
,
iShares MSCI Sweden
(EWD) - Get iShares MSCI Sweden ETF Report
and
iShares MSCI Switzerland
(EWL) - Get iShares MSCI Switzerland ETF Report
are three countries that still retain their own currency. EWD has a small gain in 2010, while the rest are negative.
Market Vectors Poland
(PLND)
has also suffered, although it is outperforming eurozone ETFs. Also doing well is
SPDR S&P Emerging Europe
(GUR)
.
You're not going to completely hide from euro problems in these funds, since many firms in these ETFs do business in Europe, but you'll likely suffer a smaller decline thanks to avoiding euro currency exposure. But that's as long as it remains a currency and debt crisis. If it becomes an economic crisis, the spillover into the rest of Europe will be unavoidable.
After Europe ETFs, the greatest euro exposure comes from all-world, ex-U.S. indices. These are typically heavily invested in Japan and the U.K., followed by the eurozone countries, plus Sweden and Switzerland.
Vanguard FTSE All-World ex-US ETF
(VEU) - Get Vanguard FTSE All-World ex-US Index Fund Report
has 25% eurozone exposure and 45% total European exposure. The
iShares MSCI EAFE Index
(EFA) - Get iShares MSCI EAFE ETF Report
has similar exposure.
Vanguard Europe Pacific
(VEA) - Get Vanguard FTSE Developed Markets ETF Report
has 65% Europe exposure, with more than a third in the eurozone. While there are several ex-U.S. and ex-Japan ETFs, there is no ex-E.U. option for investors in the U.S.
Next are global ETFs in real estate and fixed income. SPDRs has the most assets in these categories, with
SPDR Dow Jones International Real Estate ETF
(RWX) - Get SPDR Dow Jones International Real Estate ETF Report
,
SPDR Barclays Capital International Treasury Bond ETF
(BWX) - Get SPDR Bloomberg International Treasury Bond ETF Report
and
SPDR DB International Government Inflation-Protected Bond ETF
(WIP) - Get SPDR FTSE International Government Inflation-Protected Bond ETF Report
.
RWX doesn't have too much euro exposure. Japan, Australia and Hong Kong make up the bulk of assets. Less than a third of assets are in Europe, and 12% of that is in the U.K., leaving only about 15% of the fund in the eurozone. Of that, 9.5% is in France.
BWX has much more euro exposure. After a large 24% weight to Japan, Italy is 11% and Germany 10% of assets. In sum, 46% of assets are in eurozone debt.
WIP has 30% of assets in the eurozone and 17% of those holdings are in France.
Beyond these broad international funds are the ETFs with hefty exposure via the companies within their index. While investors may associate Europe with international funds, they may overlook exposure in various international sector ETFs.
Investors are exposed several ways in a global solar ETF, for instance. First, there are European solar companies in the index. Second, there are foreign companies with European operations or exports. Third, there are the government subsidies that support the industry. Thus, the debt contagion in Europe could weaken the economy, weaken the currency and lead to a (further) reduction in solar subsidies.
It's no wonder that
Claymore/MAC Global Solar Energy
(TAN) - Get Invesco Solar ETF Report
is testing very long-term support levels and is down 32% this year.
First Solar
(FSLR) - Get First Solar, Inc. Report
accounts for 11% of this ETF and the stock tumbled from $150 per share on April 29 to $113 yesterday, a drop of 25%, due partially to concerns about large revenues from Europe. China and the U.S. firms make up almost 60% of TAN's assets; Germany is 26% and Norway 6%.
Another alternative energy ETF with hefty European exposure is
First Trust ISE Global Wind Energy Index Fund
(FAN) - Get First Trust Global Wind Energy ETF Report
. Spain accounts for 22% of assets, Germany 16%, Belgium 6% and France 3%. Although they do not use the euro, Denmark and the United Kingdom add another 12% of exposure from the region.
The indirect impact of the debt crisis in Europe may be just as large as the direct. Investors in China have sold off companies that do a large part of their business with the eurozone, for instance. Meanwhile, the effect from capital flows may be even greater.
The rally in the U.S. dollar has been accompanied by huge inflows into U.S. assets. Yesterday, the Treasury department reported March inflows were a record $140 billion. Given what has happened since then, it is likely that this record figure was broken in April.
This flow of capital is positive for U.S. bonds and stocks, and we're likely to see U.S. relative outperformance continue. Strong domestic dividend payers in ETFs such as
iShares Dow Jones Select Dividend Index Fund
(DVY) - Get iShares Select Dividend ETF Report
, the largest holding in my
ETF Action
newsletter, will continue to be solid choices.
There's also the spillover into gold and other precious metals, as investors are concerned that the U.S. may have its own debt crisis in coming years. Gold rallied to just over $1,240 an ounce this month. On the other side are the industrial, energy and agricultural commodities. The stronger dollar, plus concerns about global growth, has battered the prices of these goods.
The easiest way to reduce European exposure is to tackle the global exposure, either equity or fixed income. Then consider any global sector positions, such as alternative energy, that may have excessive exposure. The ETFs listed in this article are not exhaustive, and only serve as examples. The easiest way to check what an ETF holds is to visit the fund provider's website. In addition to the holdings, most websites also offer a breakdown by country.
At the time of publication, Dion owned DVY.
Don Dion is president and founder of
, a fee-based investment advisory firm to affluent individuals, families and nonprofit organizations, where he is responsible for setting investment policy, creating custom portfolios and overseeing the performance of client accounts. Founded in 1996 and based in Williamstown, Mass., Dion Money Management manages assets for clients in 49 states and 11 countries. Dion is a licensed attorney in Massachusetts and Maine and has more than 25 years' experience working in the financial markets, having founded and run two publicly traded companies before establishing Dion Money Management.
Dion also is publisher of the Fidelity Independent Adviser family of newsletters, which provides to a broad range of investors his commentary on the financial markets, with a specific emphasis on mutual funds and exchange-traded funds. With more than 100,000 subscribers in the U.S. and 29 other countries, Fidelity Independent Adviser publishes six monthly newsletters and three weekly newsletters. Its flagship publication, Fidelity Independent Adviser, has been published monthly for 11 years and reaches 40,000 subscribers.