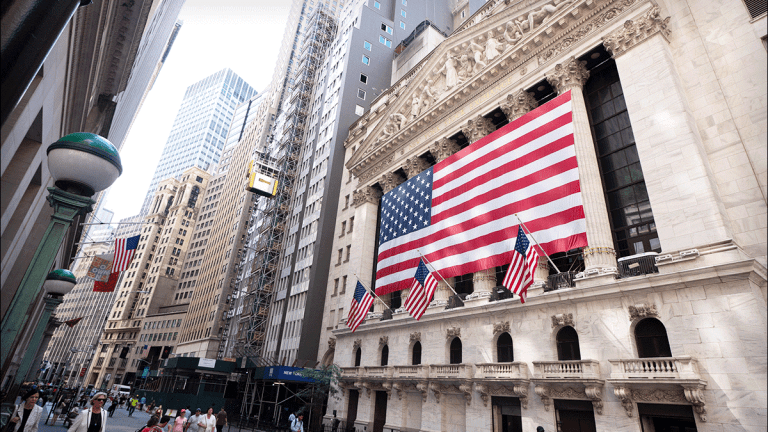 Not a whole lot has changed in the past few days, but that hasn't stopped investors from bidding up the market. More importantly, though, investors are breaking the S&P 500 out of a frustrating and choppy trading range.
After gaining about 1% on Wednesday, the index is up another 125 basis points on Thursday. The former's move sent the S&P 500 and the SPDR S&P 500 ETF (SPY) - Get SPDR S&P 500 ETF Trust Report right into recent range resistance. The latter day broke us out of it. 
The same may be said for the Dow Jones and the SPDR Dow Jones Industrial Average (DIA) - Get SPDR Dow Jones Industrial Average ETF Trust Report , as well as the Nasdaq and PowerShares QQQ ETF (QQQ) - Get Invesco QQQ Trust Report .
Now, an entirely new scenario begins to unfold for investors.
Bears and bulls still have problems, though. For bears, the range has been broken and a run to all-time highs is now in the cards. For bulls, not all that much has changed in the macro environment, with the trade war remaining a potent headline risk. 
Let's look at a familiar chart.
Trading the S&P 500
For regular readers of TheStreet, the chart above should look similar. That's because we mapped out the same look last month.
Many traders and investors tend to overcomplicate things and make their investing lives more difficult than they need to be. But as is often the case, the simpler the better.
In the case of the S&P 500/SPY, we were stuck in a range. The SPY was stuck between $282.50 on the downside and $293.50 on the upside. Essentially, an $11 range, with an uptrend line of support guiding stocks higher (blue line).
Bulls' were benefiting from that uptrend support mark, while bears had an edge with shares below the 50-day moving average. On Thursday, both range resistance at $293.50 and the 50-day moving average gave way.
Now, investors need to see formerresistance turn to current support. Above this zone and the $300 mark -- 3,000 for the S&P 500 -- is on the table, with new all-time highs being a possibility as well.
Both the RSI and MACD measures -- highlighted via blue circles -- are wind in the sails for bulls. The only thing they have to watch out for now is a negative trade-related headline. On any pullback, it's vital that $293.50 and the 50-day moving average hold as support.
This article is commentary by an independent contributor. At the time of publication, the author had no positions in the stocks mentioned.