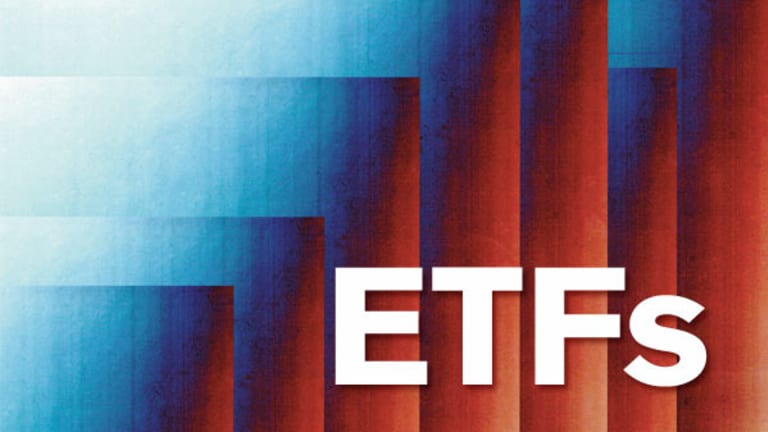 NEW YORK (TheStreet) -- Specialty China ETF provider KraneShares launched its third and broadest fund this week with KraneShares Bosera MSCI China A ETF (KBA). As the name implies, KBA accesses the previously closed although still somewhat restricted A-share market in China.
The term A-share refers to stocks listed in Shanghai and Shenzen which can only be accessed in conjunction with local companies that have been designated renminbi qualified foreign institutional investors. KraneShares is working with Chinese firm Bosera Funds to offer KBA.
KBA is the third U.S. fund to offer broad based China A share access after the db X-trackers Harvest CSI 300 China A-Shares Fund (ASHR) - Get Xtrackers Harvest CSI 300 China A-Shares ETF Report and the Market Vectors ChinaAMC A-shares ETF (PEK) - Get VanEck Vectors ChinaAMC CSI 300 ETF USD Report. Both ASHR and PEK track the Harvest Index, which has 300 constituents, while KBA tracks an index from MSCI that has 462 components.
Many broad-based China ETFs, regardless of whether they track A-shares or not, are very heavily weighted to financial stocks. The largest China ETF trading on the U.S. market by far is the iShares China Large Cap ETF (FXI) - Get iShares China Large-Cap ETF Report with $5 billion in assets; it allocates 53% to financials. A disproportionately large weighting to one sector obviously makes the fund vulnerable to some sort of crisis within that sector.
KBA allocates 32% to the financial sector, which is still a lot but is less than other broad based funds. AHSR and PEK each have 36% to 39% in financials.
Industrials are the second largest sector in KBA at 16%, followed by consumer discretionary at 12% and materials at 9%. The fund is very light on technology stocks at just 5%, in line with the other broad based funds.
The low weighting in tech is noteworthy because of the performance leadership of that sector. KraneShares reports that the MSCI Index underlying KBA was up just under 1% in 2013 compared to a 60% gain for the Guggenheim China Technology ETF (CQQQ) - Get Invesco China Technology ETF Report. Chinese financials as measured by the Global X China Financials ETF (CHIX) - Get Global X MSCI China Financials ETF Report were up just under 1%, the same as the MSCI Index.
While there is no way to know whether past trends will continue, technology has the tailwind of an emerging middle class buying smart phones and other gadgets to access services on the internet. This theme does not have a large representation in KBA.
On the other hand, financials continue to face risks associated with over-indebtedness throughout the system. Shanghai Chaori Solar Energy Science & Technology may trigger the Chinese bond market's first default, leading to questions about future defaults which could weigh the sector down. That would in turn weigh down KBA or any broad-based China fund.
The other issue to focus on is whether or not a new fund tracking a different broad-based index could possibly trade differently enough to justify choosing it over one of the larger existing funds. KraneShares provides data comparing return to several broad based indices, including the Harvest 300, which underlies ASHR and PEK. There have been some performance differences.
According to KraneShares, over the last one year the MSCI Index was up 0.98%, while the Harvest 300 Index was down 2.57%. For three years, MSCI annualized at a loss of 5.09% vs. a loss of 4.93% for Harvest. For five years MSCI annualized a gain of 10.01% vs. a gain of 9.33% for Harvest.
In the KraneShares literature, there is talk of better diversification because KBA has 50% more holdings than ASHR and PEK. That is, of course, technically correct, but the tradeoff in performance over differing time periods suggest it may not be a difference with distinction.
At the time of publication the author held no positions in any of the stocks mentioned.
This article represents the opinion of a contributor and not necessarily that of TheStreet or its editorial staff.
At the time of publication the author held no positions in any of the stocks mentioned
.