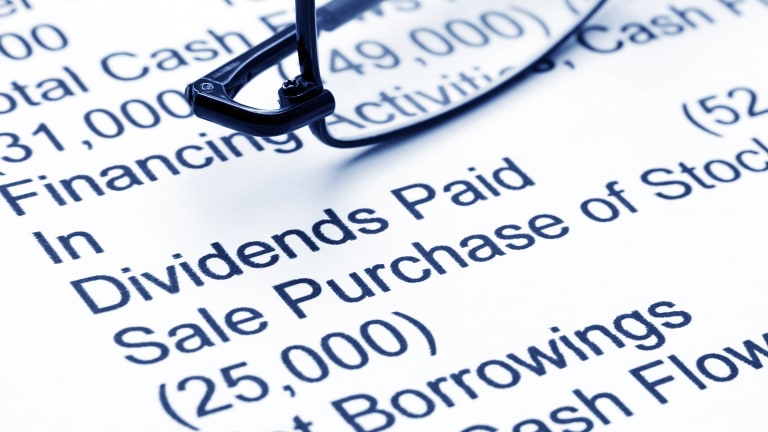 Is the Reach For Yield Over?
The Federal Reserve seems intent on raising interests rates. How will that affect dividend stocks and ETFs, and what should you do to prepare?
The backdrop for an increase in the federal funds rate is seemingly there -- the U.S. has added an average of 200,000 jobs a month for the past twelve months. Unemployment has stayed below the 5% threshold generally defined as full employment. In late August, Federal Reserve Chairman Janet Yellen said the case for an increase in the federal funds rate had "strengthened."
Still, the Federal Open Market Committee (FOMC) chose to hold off raising rates in September, noting it would "wait for further evidence of continued progress toward its objective." That helped fuel the fire in the reach for yield, high-dividend paying stocks, on the basis of "lower for longer."
But with Fed Funds futures betting that the FOMC is likely to raise its main interest rate in December, it seems as if the reach for yield may be coming to an end and companies with high quality earnings and safe dividends will do well, while those who are just resting on a high-dividend yield will not be as lucky.
"The sensitivity to less than quality companies and interest rate changes is the important part," said Artko Capital portfolio manager Peter Rabover. "I think there's less room for companies who stock price rests on just dividends to see a higher stock price."
The yield on the 10-year U.S. Treasury is currently hovering below 1.6%, a level it hasn't seen since the first week of September, as traders pushed rates past the 1.7% level on bets the FOMC would raise rates.
The current dividend yield on the average S&P 500 stock is 2.05%, according to Multpl.com, which tracks yields, signifying that any push back higher in Treasury yields may cause a flight out of dividend stocks, said Eric Ervin, CEO of Reality Shares.
"As soon as you get any weakness or sensitivity in the high-yield, junk names, that's when people will run for the exits," Ervin said.
Thanks to a strong jobs market, which has averaged more 200,000 jobs add over the past twelve months and an unemployment rate of 4.9%. Inflation has started to tick up as well, with the consumer price index (CPI) rising 0.2% in August, as the price of shelter and medical care rose.
So with rates seemingly on the rise, how should investors position their portfolios?
Ervin likes high-quality consumer focused names that can grow their dividends and have strong free cash flow. "Companies like Starbucks (SBUX) - Get Starbucks Corporation Report , Nike (NKE) - Get NIKE, Inc. (NKE) Report , Southwest Airlines (LUV) - Get Southwest Airlines Co. Report , those are all in a position to increase their dividends," Ervin said. "They have a prudent balance sheet and income statement, they're consumer oriented and their free-cash flow is growing."
Sectors like middle-market banking, tobacco companies and other consumer oriented names are likely to see share price appreciation as well as dividend growth, Ervin said, highlighting companies such as PNC Financial (PNC) - Get PNC Financial Services Group, Inc. Report , Prudential (PRU) - Get Prudential Financial, Inc. Report and Altria (MO) - Get Altria Group Inc Report .
ETFs like Vanguard Dividend Appreciation ETF (VIG) - Get Vanguard Dividend Appreciation ETF Report and iShares Select Dividend ETF (DVY) - Get iShares Select Dividend ETF Report capture the approach Ervin highlighted. They're comprised of high-quality companies, especially the Vanguard Dividend Appreciation ETF VIG, which consists of what Morningstar calls "wide moat" companies, meaning it's tough to enter their fields.
VIG has $22 billion in assets under management and has a 2.08% yield, while DVY yields 3.08% and has $16.3 billion in net assets.
Conversely, investors may want to stay away from utility companies, which have traditionally been either at the top of the S&P 500 or at the bottom, when rates are rising. There's little backing up the dividends in utility companies, so as interest rates begin to rise, investors are likely to flee.
With interest rates likely on the rise, it's important for investors to disseminate between companies that have high dividend yields and ones that are likely to continue to grow, no matter what the interest rate environment is.
"People will pay a premium for companies with high-quality cash flows and earnings," Rabover said. "There will be a continuous flight to quality for companies with safe dividends."