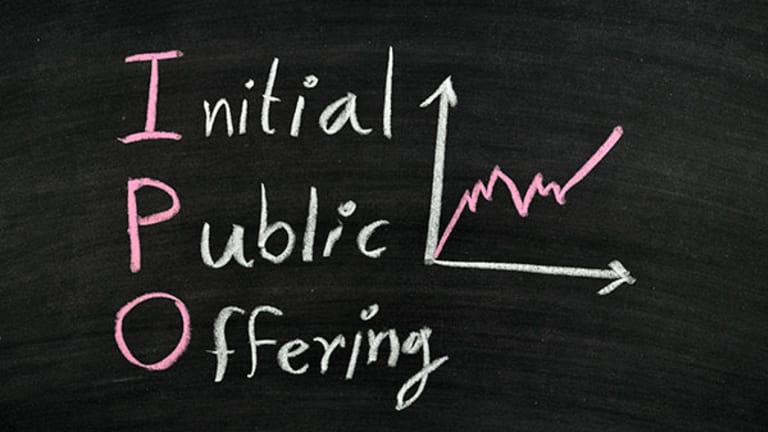 IPO ETFs: An Aggressive Play For Ambitious Investors
IPO Exchange traded funds haven't had a great track record of late - but the upside could be big going forward, if investors can stomach the risk.
Most people on Wall Street are aware of the power of the initial public offering.
Many also know the story of the Microsoft, Inc. (MSFT) - Get Microsoft Corporation Report IPO. That occurred back on March 13, 1986, when Microsoft's stock opened for business at $21 per share. Since then, the stock has spit nine times, and a $1,000 investment in Microsoft on that date back in 1986 would be worth $740,000 in 2016.
Or, how about another technology supernova - Apple (AAPL) - Get Apple Inc. Report ? On December 12, 1980, Apple first went public, at $22 per share. At that price, 100 shares of Apple bought on the IPO date, after several stock splits, would have translated into 5,600 shares held at the end of 2015, and the cash value would have risen to $632,800 over the same time frame.
Of course, for every Apple and Microsoft, there are hundreds of IPO failures, some of them spectacularly so (hello there, you Pets.com).
So, yes, IPOs represent perhaps the boldest "risk and reward" play for regular investors, and that goes, too, for IPO exchange traded fund investors.
IPO ETFs do cut some of the implicit sector risk, mostly by effective screening measures designed to keep the highest-risk companies out of the funds. But any money poured into an IPO, either directly or through a fund, brings with it a risk element most retail investors may not find palatable.
"IPOs can represent some of the riskiest and most rewarding investment opportunities for investors," says Professor Tom C.W. Lin, a business law professor at Temple University's Beasley School of Law. "IPO-based exchange traded funds can help investors mitigate some of the downside risks of investing in individual IPOs. That said, regular investors seeking long-term steady value creation should invest in low-cost index funds that track the S&P 500 or the broader market place instead of investing in the volatile IPO market."
Others agree, but also warn of potentially excessive risk.
"Investing in individual IPOs can be very rewarding and produce outsized alpha for the buy side," says Dan Klausner, PwC's capital markets advisory leader and managing director in PwC's deals practice. "But they also exposes the buy side to downside risk to the extent that a single stock can be more volatile than a portfolio of stocks."
Klausner says that ETFs do provide a degree of diversification across a wide portfolio of IPO stocks that could not be achievable with a limited number of single stocks. "In addition, investors are attracted to the liquidity and depth of IPO ETFS - there is deeper liquidity there, than in a small IPO," he says.

But the downside risk in directly investing in the sector is abundant for regular investors.

"Investors who are focused on IPOs would need to perform a great deal of due diligence to construct a portfolio of single name stocks to gain exposure to IPOs versus investing in an IPO," says Klausner.
Relative to other stock categories, IPO ETFs have not been around that long. The first one - First IPOX 100 - was rolled out in 2006 (it was one of the first funds to capitalize on Google's 2004 (GOOG) - Get Alphabet Inc. Class C Report IPO.)
But technology - especially data analytics - has helped underwriters price new IPOs more accurately in recent years, and most IPO ETFs have become more stable than some of the early offerings.
Does that mean you should invest in them today?
Recent history might point to "no". First, the number of actual IPOs is down significantly in 2016, thus reducing the number of IPO investment opportunities for investors. According to Renaissance Capital, which operates the flagship Renaissance IPO ETF (IPO) - Get Renaissance IPO ETF Report , states there were 275 new IPOs in 2014, followed by 170 in 2015, and only 75 so far in 2016, through September 30. In January 2016, the market saw zero new IPOs - the weakest start to a new year for the sector since 2008.
Additionally, 51% of IPO's that went public in 2015 never traded above their opening day IPO price, for the entire year, compared to 40.7% in 2014 and 21.6% in 2013.
Average total returns have also fallen in recent years. After stellar returns of 40.8% in 2013 and 21% in 2014, IPO returns fell by 2.1% in 2015, according to Renaissance Capital.
The benchmark Renaissance IPO ETF has made up some of those losses from 2015, clocking in at 0.43% through September 30, 2016. The fund does offer a decent 0.33% dividend yield, and at 0.50%, the expense ratio isn't much higher than the industry average of 0.46%.
Klausner, for one, expects a bounce back for IPOs for the remainder of 2016, citing multiple, broad-based economic factors already in play.
"Issuers and investors began a late-stage push for the U.S. IPO market in September which should carry forward into the final quarter," he says. "July and August saw the lowest volatility in two years as Brexit concerns dissipated, which primed the market for a rush of activity following the Labor Day holiday."
While the third quarter of 2016 was the strongest quarter for IPOs in 2016, IPO activity and proceeds fell short of the levels seen during the same period in prior years, he adds. "Yet while the slow summer saw a decline in overall quarterly activity, the influx of deals in September indicates that investor appetite for new issuances is strong," Klausner states.
In addition, Klausner points to a few "healthy" market indicators that should boost IPOs and IPO ETFs.
"We see a diverse industry mix," he says. "The IPO market is no longer relying on the healthcare sector to drive activity. Technology, financial and healthcare companies each contributed IPOs, marking the best quarter for technology IPOs since the second quarter of 2015. The energy sector also returned to the IPO market in the third quarter for the first time in more than a year with the first energy IPO since August, 2015."
Not for nothing, but overall IPO returns also have outpaced the broader markets this year, Klausner notes. "IPO performance exceeded both the S&P 500 and Dow Jones indices this quarter, and year-to-date," he says. "September's IPOs were particularly well received, with all companies trading above offer price."
Heading into the final quarter, investors will continue to monitor global macroeconomic growth, the Fed's decisions on interest rates and associated indicators such as the health of the U.S. labor market and inflation, says Klausner. "We also expect the U.S. presidential election will take some focus away from the IPO market, which generally sees a lull in activity around elections," he says.
So there could be a turnaround for IPOs and IPO ETFs this fall, but buyer beware: the sector isn't meant for the faint of heart, no matter what happened to fortunate Microsoft and Apple investors decades ago.