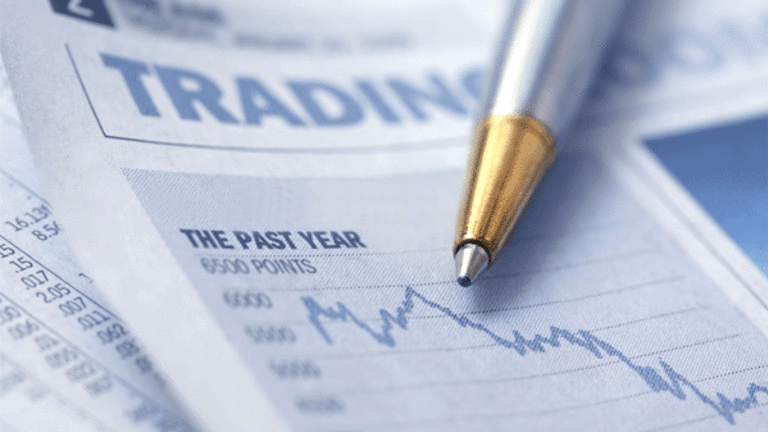 Investing Abroad Paid Off This Year
Bond prices climbed sharply in troubled countries such as Italy and Spain as it appeared they were beginning to recover.
NEW YORK (TheStreet) -- Some financial advisors have long urged clients to diversify bond portfolios by including foreign issues. Not many investors have taken the recommendation. But this year it paid to look abroad. During the past 12 months, SPDR Barclays International Corporate Bond ETF (IBND) returned 5.0%, and PowerShares International Corporate Bond ETF (PICB) returned 3.3%, according to Morningstar. In comparison, the Barclays Capital U.S. Aggregate benchmark lost 2.1%.
The recent divergence between U.S and foreign markets is not unusual. Because foreign central banks do not necessarily move in line with the Federal Reserve, overseas bonds rarely move in lockstep with U.S. securities. "It is not uncommon to see a rally in the U.S. at the same time that there is a selloff in global bonds," says Brian Kinney, global head of indexed fixed income for State Street Global Advisors.
U.S. bonds sank this year because interest rates rose. When rates climb, bonds tend to fall. Rates also rose slightly abroad, but the impact in Europe was overwhelmed by other forces. A year ago many European bonds were depressed as investors worried that the ongoing financial crisis would lead to defaults. In recent months, the storm clouds have receded. Bond prices climbed sharply in troubled countries such as Italy and Spain as it appeared that the economies had hit troughs and were beginning to recover.
Recognizing the appeal of foreign bonds, a number of new ETFs have appeared this year. The most notable is Vanguard Total International Bond (BNDX) . Convinced that foreign diversification is valuable, Vanguard has been pounding the table for the fund, which was launched in June. The ETF already has $720 million in assets. Along with the ETF, Vanguard also created mutual fund share classes that have $18.9 billion in assets.
Part of the reason for the enormous growth of the mutual fund is that Vanguard has included the international bond portfolio in the popular target-date retirement funds, which have more than $125 billion in assets. The Vanguard managers are so enthused about global diversification that international bonds now account for 20% of the fixed income assets in the target-date funds -- up from zero in the past.
With its low fees, the Vanguard fund makes a sound choice, but it does have quirks that may turn off some investors. For starters, Vanguard's holdings are weighted according to their market values. As a result, issuers with the most outstanding debt account for the biggest stakes. The Japanese government, the most heavily indebted foreign borrower, accounts for more than 20% of the fund. Yields on the Japan securities are minuscule. The 10-year Japan government bond yields 0.62%, compared to 2.87% for comparable U.S. Treasuries. Saddled with the meager Japanese payouts, the Vanguard fund only yields 1.58%. The Bank of Japan aims to raise interest rates. If that happens, the government bonds could suffer big losses.
To get higher yields, consider the PowerShares international bond ETF, which yields 2.3%. While the Vanguard fund has mainly government issues, PowerShares holds only corporate bonds. Those come with more risk, but all the corporate fund's bonds are investment-grade issues. Many holdings come from blue-chip European issuers, such as HSBC (HSBC) and Barclays (BCS) .
For many investors, part of the reason to own a foreign fund is to diversify away from dollars. If the dollar sinks, the value of foreign bonds increases for U.S. investors. While the PowerShares and SPDR international bond ETFs provide currency exposure, the Vanguard managers hedge so that their fund will not rise or fall when the value of the dollar fluctuates. Vanguard argues that the hedging makes the fund less volatile. That may be true, but hedging has reduced returns in the past. According to a Vanguard study, unhedged foreign bonds returned 9.2% annually during the years from 1985 through 2011. Hedged bonds only returned 7%. There is no guarantee that unhedged portfolios will outperform in the future. But many investors may opt for currency exposure to obtain more diversification.
At the time of publication the author held no positions in any of the stocks mentioned.
This article is commentary by an independent contributor, separate from TheStreet's regular news coverage.
Stan Luxenberg is a freelance writer specializing in mutual funds and investing. He was executive editor of Individual Investor magazine.