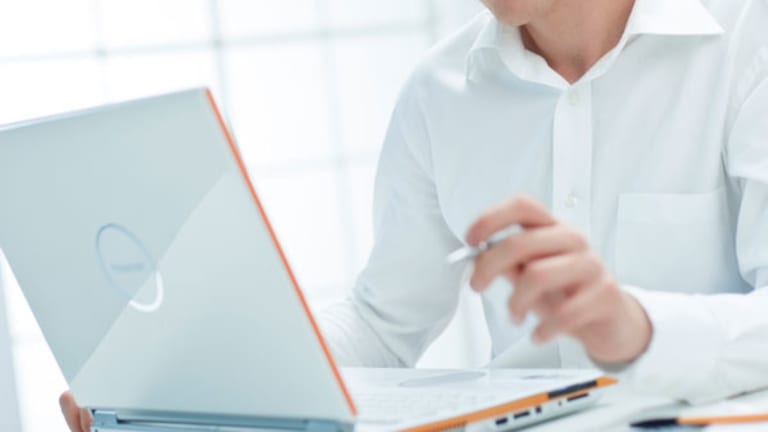 Publish date:
Internet Investing Is Lucrative After All
Internet stocks have performed well of late, and that looks poised to continue.
Internet stocks have performed well of late, and that looks poised to continue.
NEW YORK (TheStreet) -- Recently, the SPDR S&P 500 ETF (SPY) - Get Report celebrated its 20th anniversary.
There have been other sorts of ETF milestones as the investment product has started to mature. From the point of meaningful product proliferation nine or ten years ago we now have the opportunity to look back to see how funds have performed, how their constituencies have changed over the years and offer insight into what the future may hold.
A case in point is the
First Trust DJ Internet Index Fund
(FDN) - Get Report
. From the time we first looked at the fund seven years ago the holdings have changed, the assets in the fund have skyrocketed to almost $1 billion and investors seem to give the internet space's future prospects a little more benefit of the doubt.
When we
in 2006
Google
(GOOG) - Get Report
was the largest component at 11% with
Yahoo!
(YHOO)
a close second at 10.75%.
TD Ameritrade
(AMTD) - Get Report
and
eTrade
(ETFC) - Get Report
had 4% and 8% weightings, respectively, which seems like a surprise but they met the hurdle for generating at least 50% of their revenue from the Internet.
Since the peak for financial stocks in 2007, EFTC is down 95% and AMTD has had a very volatile ride to no net gain. The action in these two stocks has caused their weightings in FDN to each drop to about 2%.
Google is still the largest holding at 10% but because Yahoo! has underperformed the fund, its weighting has dropped to 4.6%.
>>Also see: Instagram Just Took Another Step Toward Making Money >>
Additionally, many of the so-called Internet 2.0 stocks have made their way into the fund including
LinkedIn
(LNKD)
, with a 3.7% weighting;
Facebook
,
(FB) - Get Report
at 3.6%, and even
Groupon
(GRPN) - Get Report
, which now weighs in at 1.6%.
Where Internet stocks are generally a higher growth niche within the tech sector it makes sense to expect that FDN would go up more than the overall sector in general during a bull phase and down more during a bear phase, and this has pretty much played out. During the bear market FDN went down slightly more than the broad-based
iShares US Technology ETF
(IYW) - Get Report
. In the last three years though, FDN is up 60% compared to just 24% for IYW.
In addition to benefitting from some of the names mentioned above, FDN has also been helped in the last three years by
Netflix
(NFLX) - Get Report
, which is up 116%, and
Priceline
(PCLN)
, which is up 170%.
In trying to understand what the future holds for this industry, it is worth understanding that the actual Internet has far exceeded the hype from the mid and late 1990s. Many of the 1.0 Internet stocks were, of course, failures but the survivors from that era and many of the 2.0 stocks have more substance to their business models and offer investors a more realistic chance for success.
>>Also see: Hotel Rewards Credit Cards: How to Pick One >>
For the time being,
Federal Reserve
policy is having the effect of rewarding risk-taking in the stock market, which makes the case for continued outperformance from FDN over a broad fund like IYW -- but there will be setbacks along the way.
After the close on Thursday LinkedIn reported first-quarter earnings and revenues that exceeded estimates but the company reduced guidance for the second quarter and the
stock dropped 10% in after-hours trading
. This could be a setback for the stock but an opportunity to buy the fund.
At the time of publication, clients of the author's firm owned IYW.
This article was written by an independent contributor, separate from TheStreet's regular news coverage.
This contributor reads:
On Twitter, this contributor follows: