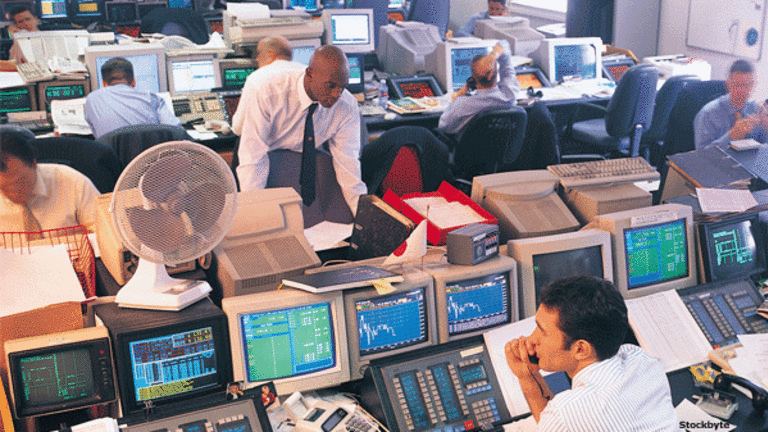 Internet Fund vs. Social Media IPOs
Because of its screening criteria, the First Trust Dow Jones Internet Index Fund does not include social media stocks like LinkedIn.
NEW YORK (TheStreet) -- The Internet realm has been thrust into the spotlight following last week's LinkedIn (LNKD) 's trading debut. While exciting to watch, investing in this industry could prove tricky in the weeks ahead.
Despite the rampant investor interest, clearly much remains unknown about firms like LNKD and Russia's
Yandex
, which will take the stock symbol YNDX when it begins trading. Until the dust settles, it will be difficult to judge how they will perform. Already, in the aftermath following the LinkedIn's explosive action late last week, many analysts and commentators have already begun to clamor over whether or not we are witnessing signs of a new dot-com bubble.
Given the swirling uncertainty, I caution against diving into any of these newly IPOed companies at this time. This does not mean, however, that investors should shun this corner of the tech sector entirely. On the contrary, ETFs with heavy focus on online firms may be well-positioned to benefit in the near term as interest in the Internet reaches a boiling point.
I have often pointed out the
First Trust Dow Jones Internet Index Fund
(FDN) - Get Free Report
as a strong option for investors looking for a unique way to target the technology sector over the long run. However, in the nearer term, this fund could also prove to be a safe way to profit as companies like LinkedIn stay on the forefront of investors' minds.
Since it launched in 2006, FDN has been dedicated to providing investors with exposure to the most attractive companies in the Internet. Today, the fund's index includes heavy exposure to large, online goliaths like
Google
(GOOG) - Get Free Report
,
Amazon
(AMZN) - Get Free Report
and
eBay
(EBAY) - Get Free Report
. While these companies comprise the largest slices of the fund's portfolio FDN also sets aside a substantial portion of its assets for smaller players including
Netflix
(NFLX) - Get Free Report
and
salesforce.com
(CRM) - Get Free Report
.
Whereas companies like LinkedIn and Yandex will likely prove volatile in the near term as they work to solidify their places in the broader markets, the firms underlying FDN have already developed a substantial, dedicated following.
According to FDN's website, companies considered for the Dow Jones Internet Index must have had at least three months of trading history. Additionally, during this period, the company must have an average capitalization of $100 million; an average closing price over $10; and adequate liquidity.
By requiring that these criteria be met prior to their inclusion into the index, FDN can better ensure that the companies comprising its portfolio will behave in a stable, reliable manner over time.
LinkedIn's IPO has sparked heavy investor interest in the Internet industry and, looking forward, it will be exhilarating to see how it and fellow newcomers will perform. Given the wild excitement in this corner of the marketplace however, finding strong, stable ways to gain exposure over the short and mid-term may prove difficult.
With no exposure to LinkedIn or Yandex, FDN will not be directly influenced by the day-to- day performance of these hotly watched names. Rather, with exposure to weathered Internet veterans like Google and eBay, this fund will be best utilized by conservative investors looking to take advantage as general interest towards this region of the tech sector stays buoyed.
Written by Don Dion in Williamstown, Mass.
Readers Also Like:
>>Social Media IPOs: Don't Sweat Security
>>Apple, Rivals Matter Most to Hedge Funds
At the time of publication, Dion Money Management owned the First Trust Dow Jones Internet Index Fund.