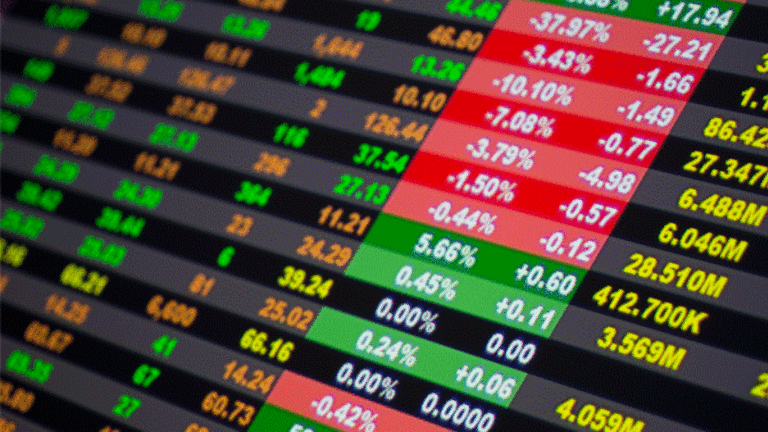 Infrastructure Funds Flub Stress Test
Macquarie's ETFs and closed-end funds are more correlated to the S&P 500 than you might expect.
Macquarie's ETFs and closed-end funds are more correlated to the S&P 500 than you might expect.
It's been six months since I wrote about the then-newly listed SPDR/FTSE Macquarie Global Infrastructure 100 ETF (GII) - Get Report and even longer since I have written about the Macquarie Infrastructure Trust (MIC) - Get Report.
In the interim, there have been two big stock market disruptions, providing a serious stress test of what these kinds of products can and cannot do for people.
Infrastructure is an asset class with the potential to provide high yield with a low correlation to the stock market, which is an important way to manage the volatility of an investment portfolio.
Australian investment bank Macquarie has created an investment niche for itself, listing various kinds of infrastructure funds on exchanges all over the world. Currently, the bank has four products available here in the U.S.
The funds tend to have two types of holdings: boring businesses with high cash flows, like airport parking and toll roads, as in MIC, and publicly traded water and electric utilities, held in GII.
When I first wrote about GII, it was pretty apparent that the product would trade like a global utilities fund; I compared it to
iShares S&P Global Utilities
(JXI) - Get Report
, and as you can see in the chart below, the performance of the two ETFs have been identical.
Since it listed, GII has done well, handily beating the
S&P 500
, and it should kick off some nice yield. But it has had a rather high -- for infrastructure anyway -- correlation of 0.836 to the S&P. MIC, on the other hand, has a correlation of 0.259.
It seems clear to me that GII will always have a higher correlation to the market than MIC, but for anyone looking for global utility exposure without picking stocks, GII will fit the bill.
In addition to these two funds, Macquarie also runs two closed-end funds: the
(MFD) - Get Report
Macquarie/First Trust Global Infrastructure Utility Dividend and Income Fund (MFD) and the
(MGU) - Get Report
Macquarie Global Infrastructure Total Return Fund (MGU). For the time being, it is these funds that may have more appeal.
In the wake of this summer's liquidity crunch, both funds trade at much bigger discounts to their net asset values than they have in quite a while. This is very common for closed-end funds, which issue a fixed number of shares. During market panics, their share prices tend to sell off faster than those of their holdings. MGU currently has an 11.6% discount while MFD has a 15.2% discount.
In addition to the discount, both funds have a low correlation to the S&P 500 (0.486 for MGU and 0.408 for MFD) and each yields more than 5%.
A look under the hood of these funds also produces a favorable comparison for the closed-end funds. GII holds a lot of big-cap stocks, mainly European utilities like E.On from Germany, Suez from France and Iberdrola from Spain, all household names in Europe. By comparison, MGU and MFD have an eclectic mix of pipelines and small utilities you've never heard of. And being closed-end funds, they are actively managed so the managers can make changes as they see fit, a feature not available to an ETF.
So should you want Macquarie's managers working for you? The chart shows the NAV of both MGU and MFD compared to the S&P 500. The NAV shows how the management is doing; the market price reflects the balance of fear and greed in the market for a fund. MGU has outperformed the market, probably due to its tilt toward pipeline stocks. MFD has had about the same return as the market, but with twice the yield.
Two of a Kind
SPDR/FTSE Macquarie Global Infrastructure 100 ETF (GII) vs iShares S&P Global Utilities (JXI)
Source: PortfolioScience.com
Looking at the chart below, one thing that really jumps out at me is that the NAVs of both closed-end funds got pounded in August -- at exactly the time one would hope for the low correlation benefit of an infrastructure fund to really kick in. Both NAVs also dipped along with the broader market during the decline in late February/early March as well.
This doesn't dissuade me from having faith in infrastructure as an asset class. While there's evidence that it does not likely offer much shelter during a stock-market storm, I do think it would offer some help during a slow market decline. And those tend to be more serious, in terms of the impact on a portfolio, than short-term market disruptions.
Part of the allure of this space is the potential to benefit from the build-up and -out of infrastructure in China, India and several other countries. If you look at the holdings of the Macquarie funds, you may notice they don't have much exposure to the companies doing the building, if any at all. Companies like
Fluor
(FLR) - Get Report
,
ABB
(ABB) - Get Report
or
Foster Wheeler
( FLWT) would probably bring more growth potential but also increase the funds' volatility.
The fact that these funds don't have much presence in China and India is not necessarily a negative; it depends on what you are looking for. But this is an instance where it's important to know what your fund
doesn't
own, not just what it does own.
Not Much Shelter In a Storm
The holdings in Macquarie's two closed-end infrastructure funds sold off in February and August
Source: PortfolioScience.com
At the time of publication, MIC and JXI were holdings of Nusbaum's clients, though positions may change at any time.
Roger Nusbaum is a portfolio manager with Your Source Financial of Phoenix, and the author of Random Roger's Big Picture Blog. Under no circumstances does the information in this column represent a recommendation to buy or sell stocks. Nusbaum appreciates your feedback;
to send him an email.