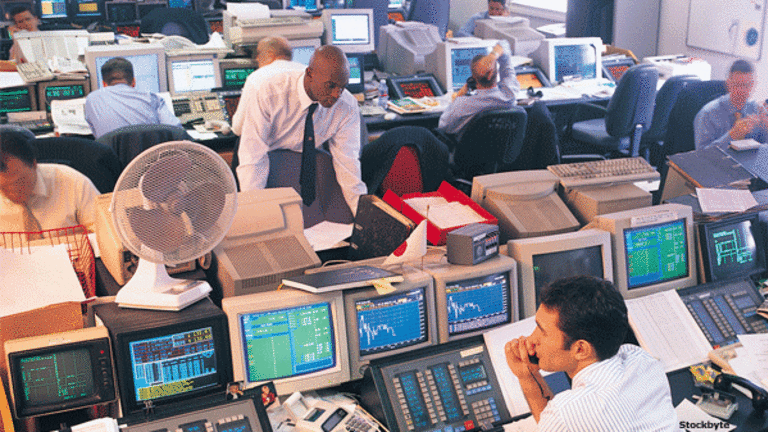 How to Play Diamonds With ETFs
It is difficult to get direct exposure to the diamond markets, so here are some ETFs to consider.
NEW YORK (TheStreet) -- As the global economy recovers and the middle class widens in developing nations, the outlook for the diamond sector is likely to be promising.
The rough diamond market is already starting to rebound and prices are close to levels seen before the global financial meltdown that forced demand for diamonds and jewelry to dwindle dramatically down. In fact, some analysts and diamond experts suggest that valuations of diamond stocks appear to be relatively cheap.
Another factor that is likely to benefit the diamond markets includes an increase in willingness of investors to provide financing to diamond mining and exploration companies. Additionally, an expected rebound in consumer spending will likely result in increased demand for jewelry and bolster revenues for diamond producers. Most notably, demand is likely to increase in nations like China, India and Brazil as incomes start to increase and consumers demand the finer things in life.
Diamonds are a commodity that are not traded in the futures markets and are difficult to get direct exposure to. Companies like DeBeers are a great way to gain exposure to the shiny, sought-after gems; however, it is not publicly traded. To gain exposure and play the diamond markets, one could take a look at mining giants
Rio Tinto
(RTP) - Get Reinvent Technology Partners Class A Report
and
BHP Billiton
(BHP) - Get BHP Group Ltd. Report
, which have diamond divisions.
Some ETFs to consider include:
iShares S&P Global Materials
(MXI) - Get iShares Global Materials ETF Report
boasts nearly 12% of its assets to BHP and another 3% to Anglo American PLC, which has a significant ownership stake in diamond giant DeBeers. MXI closed at $57.50 on Friday.
iShares MSCI Australia Index
(EWA) - Get iShares MSCI Australia ETF Report
allocates nearly 15% of its assets to BHP and another 3% to RTP. EWA closed at $21.28 on Friday.
As with most other commodities, the diamond markets can be highly volatile. The aforementioned ETFs are an indirect way to play diamonds. With this in mind, it is important to implement an exit strategy that triggers price points at which an upward trend could potentially be coming to an end and enable one to preserve equity.
According to the latest data at
, an upward trend in the mentioned ETFs could come to an end at the following price points: MXI at $54.34 and EWA at $20.33. These price points fluctuate on a daily basis and updated data can be found at www.SmartStops.net.
Written by Kevin Grewal in Laguna Niguel, Calif.
Kevin Grewal serves as the editorial director and research analyst at The ETF Institute, which is the only independent organization providing financial professionals with certification, education, and training pertaining to exchange-traded funds (ETFs). Additionally, he serves as the editorial director at SmartStops.net where he focuses on mitigating risks and implementing exit strategies to preserve equity. Prior to this, Grewal was an analyst at a small hedge fund where he constructed portfolios dealing with stock lending, exchange-traded funds, arbitrage mechanisms and alternative investments. He is an expert at dealing with ETFs and holds a bachelor's degree from the University of California along with a MBA from the California State University, Fullerton.