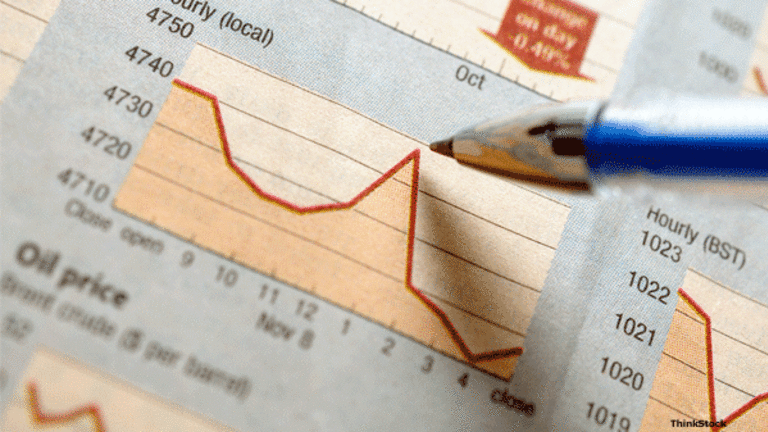 HOLDRs Closure Marks ETF Evolutionary Step
The shuttering of much of Merrill Lynch's line of HOLDRs products marks another example of the Darwinian trimming that takes place in the ETF universe.
NEW YORK (
) -- The ETF industry witnessed an evolutionary event late last week when it was announced that
Merrill Lynch
would be shedding its family of HOLDRs. Not all are doomed for extinction, however.
This unique lineup of products, launched around the start of the new millennium had initially gathered ample attention as investors sought exposure to passively managed investment vehicles. However, as the ETF universe has expanded they have become a smaller and smaller component of the big picture. The
Wall Street Journal
notes that at one time the HOLDRs name was once the fifth largest ETF brand. As total U.S. ETF assets have crossed the $1 trillion asset mark though, interest in these vehicles has dropped precipitously.
Much of the investor disinterest has likely been due to the inflexibility of these products. HOLDRs, while lumped in the rest of the exchange-traded fund universe, possess a number of qualities that set them apart from the pack. For instance, those looking to arm their portfolio with a product like the
Oil Services HOLDRs
(OIH) - Get VanEck Vectors Oil Services ETF Report
are required to make purchases in lots of 100 shares. For retail investors, this can lead to pricey trades.
Additionally, these products do no alter their portfolios to reflect market shifts. As seen in a number of examples, this has led to peculiar and often out-dated portfolios. When it was initially launched, the
B2B Internet HOLDR
(BHH)
boasted exposure across a wide basket of firms hailing from this industry for which it was named. However, as the dot com-area mania waned and companies were shuttered or acquired, BHH did not change with the tides. Today, the product lists only two holdings:
Ariba
(ARBA)
, and
Icg Group
(ICGE)
. With over 90% of its assets dedicated to the former company, however, the vehicle is largely a bet on ARBA.
Though not to the same dramatic extent as BHH, other HOLDRs have become unsettlingly top-heavy over the years.
Broadband HOLDRs
(BDH)
lists
Qualcomm
(QCOM) - Get QUALCOMM Incorporated Report
as its largest position, accounting for 60% of its assets. The
Regional Bank HOLDRs
(RKH)
, meanwhile, allocates nearly two-thirds of its portfolio across three holdings:
JPMorgan
(JPM) - Get JPMorgan Chase & Co. (JPM) Report
,
US Bancorp
(USB) - Get U.S. Bancorp Report
, and
Wells Fargo
(WFC) - Get Wells Fargo & Company Report
.
The plan for the future of these products is two-fold. Eleven are slated to see the axe. Among those facing extinction will be BHH,
Telecom HOLDRs
(TTH)
,
Utilities HOLDRs
(UTH)
, and
Market 2000+ HOLDRs
(MKH)
. The remaining six products, however, will receive a new lease on life.
OIH, RKH,
Retail HOLDRs
(RTH) - Get VanEck Vectors Retail ETF Report
,
Biotech HOLDRs
(BBH) - Get VanEck Vectors Biotech ETF Report
,
Pharmaceutical HOLDRs
(PPH) - Get VanEck Vectors Pharmaceutical ETF Report
, and
Semiconductor HOLDRs
(SMH) - Get VanEck Vectors Semiconductor ETF Report
will be absorbed by Van Eck and reissued as traditional exchange traded funds boasting the same ticker symbols, along with brand new indices.
With the addition of these funds, Van Eck, a firm that has traditionally relied on niche products like its
Market Vectors Agribusiness ETF
(MOO) - Get VanEck Vectors Agribusiness ETF Report
and
Market Vectors Gold Miners ETF
(GDX) - Get VanEck Vectors Gold Miners ETF Report
will, in an instant, have in its possession an attractive line up of sector-focused products.
Although the HOLDRs had their limitations, some of these products, like OIH, have developed loyal followings.
Looking ahead, it will be interesting to see if HOLDRs fans stand by these products as they transition to Van Eck's ETF family. This firm could have some hits on its hands with these refurbished products.
With death comes new life. The shuttering of much of Merrill Lynch's line of HOLDRs products marks another example of the Darwinian trimming that takes place in the ETF universe. For Van Eck, however, this move could prove beneficial as the boutique fund company works to extend its reach and further solidify its name in the ETF universe.
Readers Also Like:
>>Kass: Trying to Hit a Moving Target